The First Trailer For He-Man And The Masters Of The Universe Is Getting Fans Excited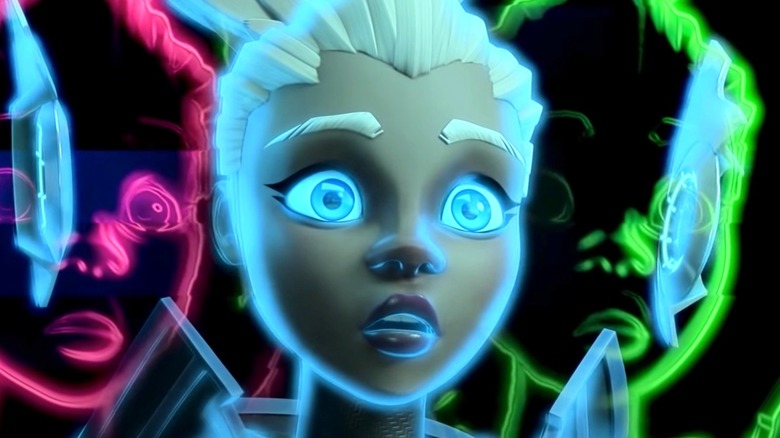 Netflix
"Masters of the Universe: Revelation," a sequel to the original 1980s "He-Man" cartoon, premiered on Netflix in July to decidedly mixed reception from fans. While some viewers were enthusiastic about the release of a new "He-Man" series, others were upset with certain divergences from the formula established in the cartoon's original run.
As it turns out, this is but one of multiple new "He-Man" cartoons on Netflix's slate of original releases. The next original "He-Man" series to premiere on the streaming service is titled "He-Man and the Masters of the Universe." The animation of "Masters of the Universe: Revelation" appears hand-drawn in the manner of its predecessor, but "He-Man and the Masters of the Universe" is visibly computer-animated. Furthermore, it takes place in a sci-fi future rather than a fantastical past, featuring rebooted, technologically advanced counterparts to some of the franchise's flagship characters.
This was all showcased in a new trailer for the series released by Netflix on August 19. Protagonist Adam is the new He-Man, capable of transforming from a skinny teen into a comically muscular warrior. He's joined by a group of friends with titles like the Master of Magic and the Master of Demolitions, among similar names.
In light of the new trailer's release, fans online have been getting hyped for this latest "He-Man" incarnation.
By the power of Netflix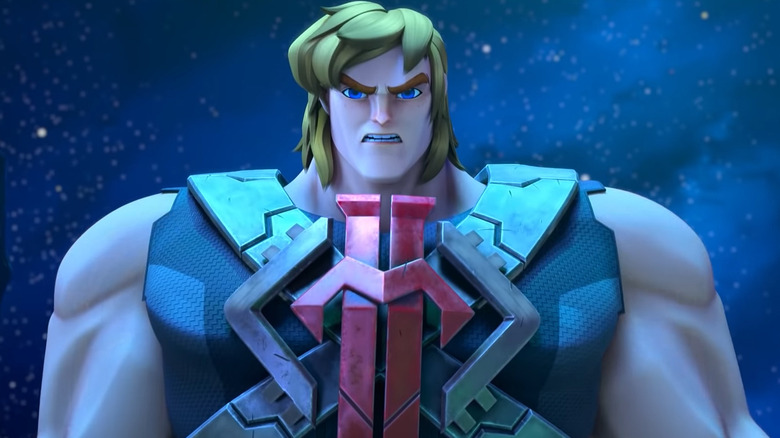 Netflix
Although the majority of replies to a Tweet from the Netflix Family account sharing the "He-Man and the Masters of the Universe" trailer are simply expressing surprise over the short window between the two new Netflix "He-Man" shows, many of the comments about the trailer itself are positive. User @A_Ghouls_Voice, for example, wrote that the reboot appears to be "a bold new vision for the brand and I am all for it. I especially like Skeletor's gang's new looks. I hope this one has a similar success to She-ra in bringing in a new generation of fans." Author Alexandra Erin, meanwhile, shared the trailer with the comment, "What a time to be a child of the 80s."
Similarly, replies to the trailer on the "Masters of the Universe" subreddit are largely positive. Reddit user akado_kogane, for instance, wrote "Finally! A more technological take on the franchise. I really dig how they revitalize the Masters to be encouraging teamwork and co-operation. A He-Man show with an emphasis on He-Man and Friends. Also, Keldor!" User LostMork replied, "I am super excited for this. It looks like a really cool reboot though i wish there was a bit more of a fantasy angle to it than tech. Either way I will be watching it."
As revealed at the end of its first trailer, "He-Man and the Masters of the Universe" will debut on September 16.