The Holy Grail Item American Pickers Star Mike Wolfe Would Love To Have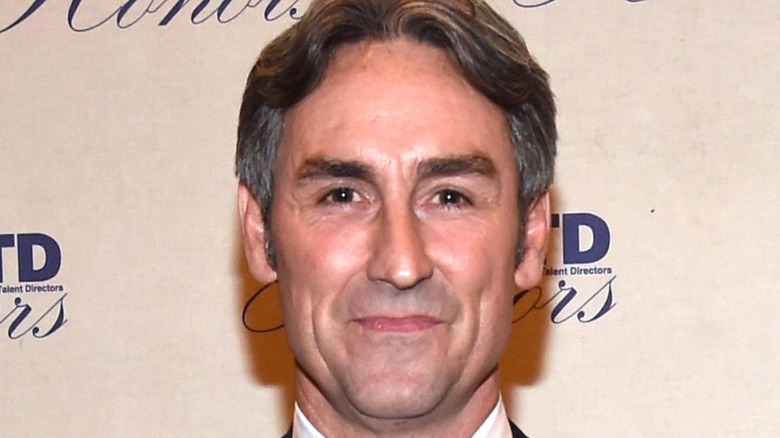 Rick Diamond/Getty
If you have ever dreamed of traveling across the United States to explore houses, businesses, and barns for antique items, then you are probably a big fan of "American Pickers." The popular reality television show from the History Channel stars Mike Wolfe and Frank Fritz, who scour locations based on Danielle Colby's leads, or through their innate instinct using a process they call "freestyling," where they approach places they think are hidden treasure troves of valuable and overlooked collectibles.
Once they have found something they think is worth something, they often engage in a bargaining process with the owners, with either an intent to resell or to add to their own personal collections. Both Wolfe and Fritz have their own fondness for certain antiques, with Wolfe favoring all types of bicycles and motorcycles, while Fritz likes to collect old toys and oil cans. Recently, Wolfe sat down for an interview and revealed what item he would consider the most precious antique out there.
Mike Wolf would love to have a bike from Victor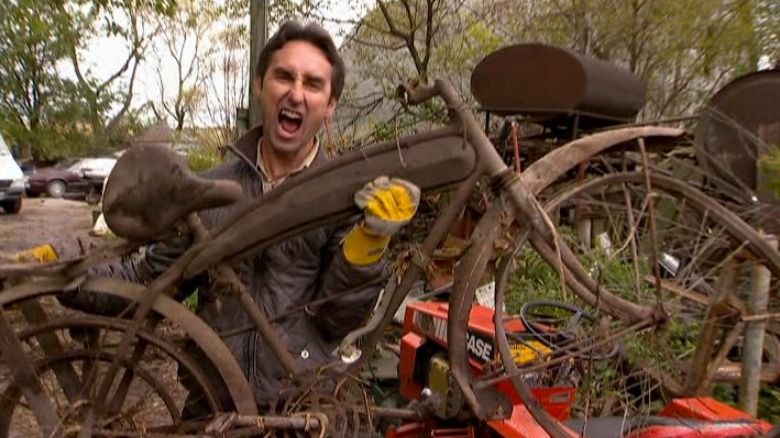 The History Channel
In an interview with Bicycling.com, Mike Wolfe expressed his love for all things bicycle collecting and offered insight into what first stoked his interest. Wolfe explained that at a young age, his mother offered to not park their car in the family garage so Wolfe could execute his idea of having a bicycle shop. He joked that she "threw gas on the fire," and that he started bringing home "tons" of bicycles to the garage, beginning a life-long obsession with vintage bicycles. 
When asked what he would consider the "holy grail" for bicycle collectors, he responded, "For me it's a bike made by Victor, a hard-tired bike with a huge C-shaped leaf-spring fork that articulated when you rode. It's so freaking cool. I'd love to have one of those."
Even though Wolfe has found motorcycles with a potential worth of up to $100,000, it seems that Wolfe still favors his vintage bicycles. Wolfe often gets excited when they find collections of old bicycles, and often buys them just for his own sake without an intention to resell, though sometimes he will part with them for the right price. Hopefully one day the famous picker will finally obtain what he is looking for.