What Ben From Smart House Looks Like Today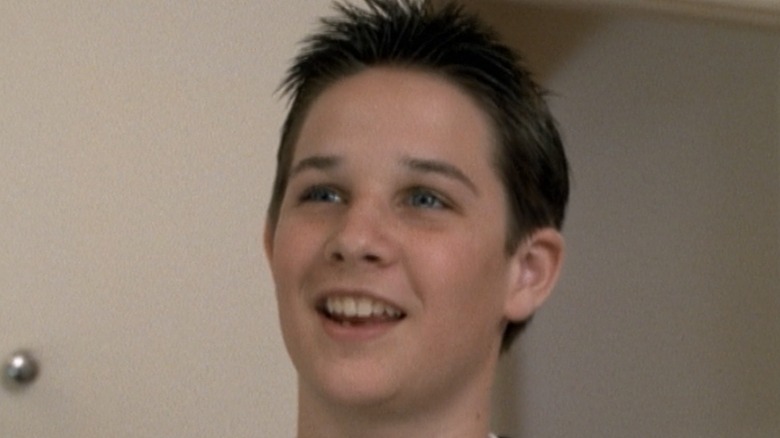 In a 2020 list of best Disney Channel Original Movies, Entertainment Weekly ranked "Smart House" number one. /Film also called it "the best DCOM ever made." In case you don't remember much about this 1999 DCOM, it was about a young teenager, Ben Cooper (Ryan Merriman), whose personal sacrifices are key to holding his single-father household together. To help his family — him, his father Nick (Kevin Kilner), and his younger sister Angie (Katie Volner) — out, Ben enters a contest to win a "smart house" designed by a genius engineer, Sara Barnes (Jessica Steen), which comes with an AI named PAT (Katey Sagal).
When he wins, things go well. So well, in fact, that Nick and Sara start dating, which angers Ben. He goes into PAT's control room and reprograms her to basically be the "mother" his family needs. As PAT learns more about the outside world, however, she becomes more controlling, ultimately imprisoning the family and forcing Ben to team up with Sara to save them all.
According to a Wired piece, "Smart House" was "a 'Star Trek' for our generation," offering an optimistic and protective vision of the future, with a super-cool house that made smoothies, had mess-absorbing floors, and sported full wall screens for immersive video and sound experiences. It also had plenty of warmth and a great cast, led by Merriman as a 13-year-old.
It's now been more than 20 years since "Smart House" aired on the Disney Channel. So what does Merriman look like now?
He continues to act in indie movies and TV shows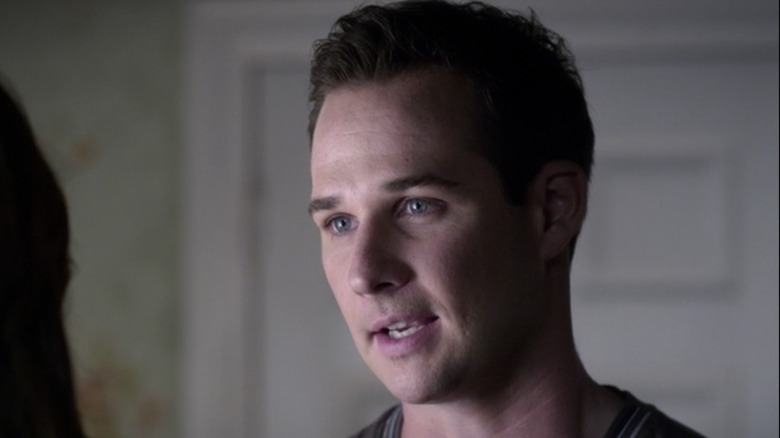 ABC Family
Ryan Merriman, a native of Choctaw, Oklahoma, came to Los Angeles in 1994 and started his showbiz career with a regular role on NBC's "The Mommies" (via Hallmark). However, he may be best known for the DCOM movies he did in the late 1990s and early 2000s: "Smart House," "The Luck of the Irish" in 2001, and "A Ring of Endless Light" in 2002. Aside from his stint with Disney, his work from that era includes regular roles on NBC's drama "The Pretenders" and ABC's "Veritas: The Quest," along with a number of horror films, including "Halloween: Resurrection" from 2002.
His later career included a Hallmark Movie from 2010 called "Elevator Girl," appearances on shows like "Hawaii 5-0," and movies like "Attack of the 50 Foot Cheerleader" in 2012. He also played a recurring role in "Pretty Little Liars," as Melissa Hastings' husband and Rosewood High field hockey coach Ian Thomas. His character was basically killed off early in Season 2, but recurred through Season 4. Since then, Merriman has worked fairly steadily in the industry, mainly appearing in independent films and the occasional TV project, like 2017's short-lived "In the Rough." 
The actor said in Young Entertainment magazine that "Smart House" taught him "how to be creative with a green screen," and notes that his wife likes to re-create a scene in which his character Ben and his friends are dancing to "Slam Dunk (Da Funk)" from Five. But "The Luck of the Irish" was his favorite.
He's married with one child
Ryan Merriman has been fairly quiet of late, although he's reportedly attached to a few movies in various stages of production, including crime thriller "Out of Exile" (via The Hollywood Reporter). He does have social media accounts, but he's not particularly active on them. He's only posted a handful of times on his Instagram during the last year, and his Twitter account has been dormant since 2019, when he posted twice; the last time was in April. On them, he calls himself a "country boy" who has lived in Los Angeles but, at least within the last few years, purchased a house in Oklahoma (via The Oklahoman). He enjoys hunting and other outdoor activities such as bike riding, and appears to have several dogs. 
He's been married twice. The first time was to Micol Duncan (via CraveYouTV). In 2014, he married Kristen McMullen (via E!). The two have a young daughter, as seen on Instagram. So, he appears to have settled into a stable existence in his home state that allows him to keep working as an actor, even though he isn't as famous as he was when he had early success on the Disney Channel back in the day.
If you're interested in checking out that early work, all three of his Disney films are available on Disney+.