Stranger Things Season 2 Will Be 'Very Crazy,' Says Millie Bobby Brown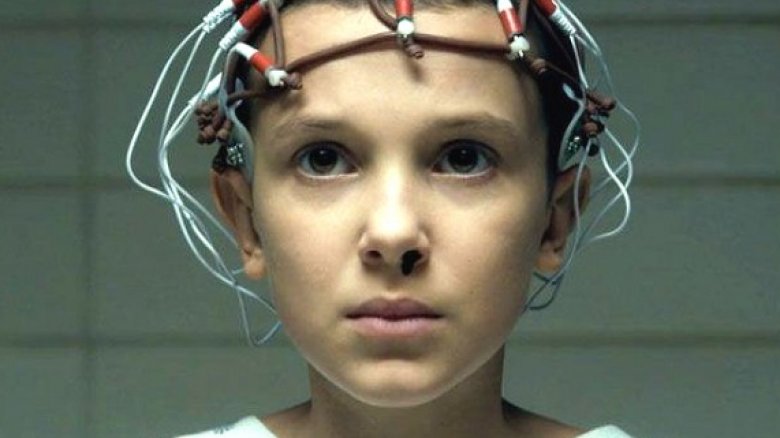 The second season of Stranger Things will crank the spooks and tense situations up to eleven (pun definitely intended). 
Speaking with Deadline, Stranger Things darling Millie Bobby Brown, who plays Eleven, revealed that the critically acclaimed supernatural show will take some seriously wild turns come next season.
"I think the [second season of the] show has pivotal moments, things that fans will not expect," Brown told Deadline in the moments following her first-ever Emmy nomination. "These episodes will definitely give people a great season—a binge-worthy season, for sure. It's very, very crazy, honestly."
Thirteen-year-old Brown also spoke about Stranger Things creators Matt and Ross Duffer, collectively known as the Duffer Brothers, whom she praised for their creativity and vision. "The Duffer Brothers are just geniuses, overall. They're like my brothers," said Brown. "They have so much to do, but they always come through with the developing of every character."
Brown's comments echo those of fellow Stranger Things actor Finn Wolfhard, who plays Mike. Wolfhard recently stated that the forthcoming season would be darker (and better) than ever. "There are going to be some challenges that the characters face that are real. That are disturbing," he said. "I think this season will be a lot [darker]. A lot more horror-oriented. I think people are going to like it more than the first season."
On top of Brown's impressive (but not entirely unexpected) nod, Stranger Things picked up 18 total Emmy nominations, including one for Best Drama Series. And if Brown's promises for season 2 are anything to go by, something tells us the series will snag even more recognition in the future.
Stranger Things is set to return to Netflix on October 31, and we've got you covered with what to watch while you wait for season 2.