Stranger Things Season 2 Will Be Darker, More 'Horror Oriented'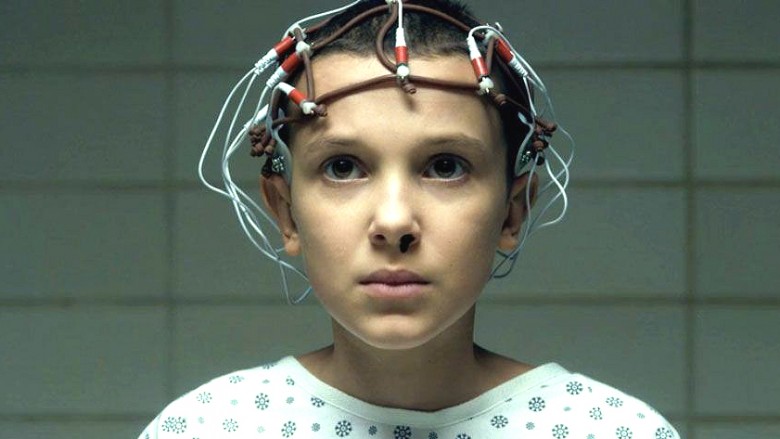 Stranger Things will turn the spook up to 11 (no pun intended) for its second season.
Speaking with Emmy Magazine (via People), the stars of the Duffer Brothers-created Netflix series opened up about what's to come in the show's future episodes. Millie Bobby Brown as Eleven, Finn Wolfhard as Mike, Gaten Matarazzo as Dustin, Caleb McLaughlin as Lucas, and Noah Schnapp as Will are all set to return for the second season of Stranger Things, and they said their characters face more horrors than every before.
According to Matarazzo, Stranger Things season 2, which picks up a year after Will returns from the Upside Down, will explore the emotional aftermath of Will's disappearance and how Eleven's involvement has altered the group dynamic.
"The great thing about this season is you get to see insights into each character on their own," said Matarazzo. "You're going to see a lot more into the lives of how the characters are coping with what's been going on. I think they're all very emotionally scarred. They feel alone because their best friend [Will] is back and he's not acting like their best friend anymore. He's changed."
Saying Will has "changed" is sort of putting it lightly. Fans saw Will vomiting up slugs into the sink at the end of the show's first season, an indication that a sinister element of the Upside Down still lingers within the young boy. Season 2 will apparently dive deeper into Will's condition as he attempts to keep it hidden from others, a decision that unravels into all-out horror. As Wolfhard explained, the next season of Stranger Things will focus on much darker elements that affect all characters in different ways.
"There are going to be some challenges that the characters face that are real. That are disturbing," said Wolfhard. "I think this season will be a lot [darker]. A lot more horror-oriented. I think people are going to like it more than the first season."
It's safe to say that fans are eager to learn more about Will and the gang, especially if they encounter an abundance of scares, when Stranger Things returns for to Netflix on October 31, just in time for Halloween. While we wait, check out the untold truth of Stranger Things.