Who Is The Actor In Frito-Lay's Super Bowl 2022 Commercial?
Super Bowl commercials have long been a thing of legend in the world of entertainment. The highly sought-after (and appropriately expensive) airtime is often used to launch new products with a splash Of course, like any other advertisement, the primary goal of any Super Bowl commercial is to make a lasting impression by reaching the largest audience possible. In more recent years, most Super Bowl commercials actually wind up premiering on YouTube long before the main event, but somehow that only serves to widen their impact.
Every year, at least one game-time ad seems to set the internet on fire. In 2010, Betty White's Snickers commercial made football fans cry with laughter (via YouTube). Five years later, Budweiser's lost dog commercial just made viewers cry, but it remains memorable all these years later (via YouTube). The commercials of Super Bowl 55 were no exception either. Last year, Frito-Lay flattened the competition with Matthew McConaughey's depth-challenged cameo in a Doritos commercial for their new flavor of chips (via YouTube). 
This year, Frito-Lay has already released a teaser for their upcoming Super Bowl commercial, starring someone who will probably look familiar to plenty of audiences. Who is the actor at the center of the new commercial?
Charlie Puth stars in the Frito-Lay Paw Prints commercial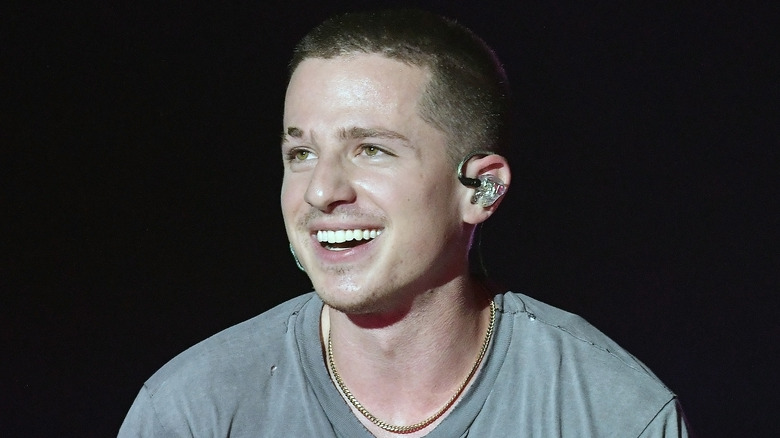 A.PAES/Shutterstock
Charlie Puth is the star of the latest Frito-Lay Super Bowl commercial (via YouTube). The singer-songwriter is best known for his 2015 hit "See You Again," a song he wrote and performed with rapper Wiz Khalifa in honor of the late Paul Walker ("Fast and Furious"). Since the release of the song's music video on YouTube in 2015, it has garnered more than 5.4 billion views, making it the fifth most-viewed YouTube video of all time (via YouTube). 
For Puth, this accomplishment truly means coming full circle. He first rose to prominence via the online platform in a series of videos he called "Charlies Vlogs" (via CapitalFM). In the years since, the performer has released two studio albums amid a slew of successful singles and music videos (via Discogs). With his appearance in this Super Bowl commercial, Puth can now add "actor" to an already sizable list of accomplishments.
Super Bowl 56 will air on NBC on February 13 (via NBCSports).