How Zack Snyder Really Felt About Joss Whedon's On-Set Behavior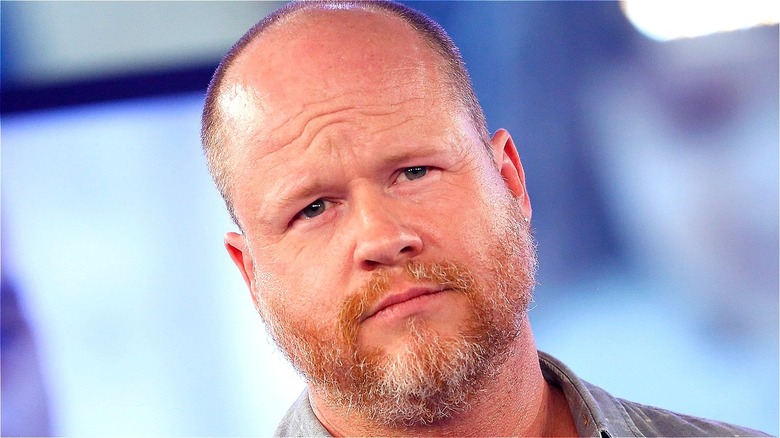 Brian Ach/Getty
The behind-the-scenes turmoil surrounding the production of 2017's "Justice League" has been back in the news of late, as one of the men at the center of the controversy finally addressed the accusations laid against him. And if you've read Joss Whedon's interview with Vulture, you know he didn't do himself many favors in addressing those "Justice League" claims.
Whedon, as you certainly know by now, helmed considerable "Justice League" reshoots after a family tragedy pulled Zack Snyder away from the production. When "Justice League" finally premiered, it proved a major miss with both critics and fans (per Rotten Tomatoes), and it is widely regarded as one of the biggest misfires of the decade. The film's troubled legacy was further tarnished in 2020 when Ray Fisher first spoke out about Whedon's alleged behavior on the film's set, with Gal Gadot fanning the flames with her own damning allegations. 
In the days since, Snyder unexpectedly got to release his own version of "Justice League" on HBO Max, Whedon has fallen from Hollywood's good graces, and seemingly everyone with a direct (or indirect) opinion has commented on the "Justice League" debacle. That list naturally includes Zack Snyder himself, who addressed the allegations for the first time in a 2021 New York Times interview. And it should surprise no one he doesn't feel great about what allegedly happened on the "Justice League" set in his absence.
Snyder feels bad about what his Justice League crew allegedly went through after he left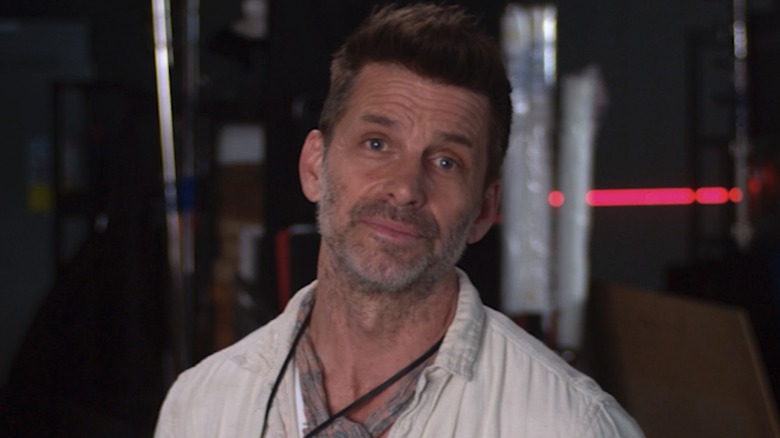 Hollywood Critics Association/Getty Images
Zack Snyder addressed Whedon's purported behavior in an interview promoting the fan-drive release of "Zack Snyder's Justice League," a four-hour epic that, unlike Whedon's version, found favor with fans and critics alike (as indicated by Rotten Tomatoes). The film's success was undoubtedly vindicating for Snyder, who spoke frankly in the New York Times interview about the way Warner Bros. bosses treated him regarding "Justice League." When asked directly about the studio bringing Joss Whedon aboard – initially just to punch up Snyder's script, though it soon evolved to more than that — he stated bluntly, "It was a bit of a red flag."
While Snyder was in no way involved with "Justice League" once Whedon took over as director, the interview invariably came around to the allegations lobbed against the former "Avengers" helmer. And no, Snyder wasn't happy about what he heard, offering, "The last thing they wanted to do was call me, complaining about them having a hard time shooting. But in retrospect, do I feel bad that they had to go through that? I do." Snyder added that the allegations were even more upsetting due to his personal relationships with those affected. "These guys are my friends, and they're amazing actors, and they're strong people. I want them to be taken care of and in a healthy situation."
Snyder wrapped his commentary by claiming, "I wasn't there, so your opinion on it is probably is as good as mine." Still, he clearly has strong feelings about what his "Justice League" team reportedly went through, and it's easy to see why.