Who Plays Brooklyn Clark In Netflix's Emily In Paris?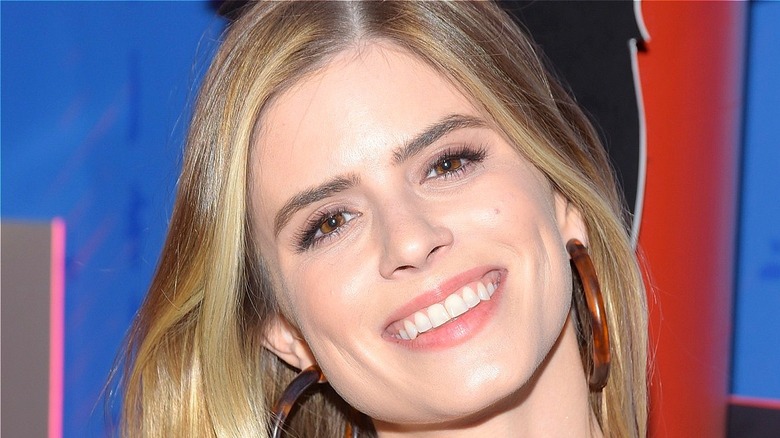 Michael Tullberg/Getty
Created by Darren Starr, "Emily in Paris" follows Emily Cooper (Lily Collins), an American from Chicago who moves to Paris for a year for a job at a French marketing firm called Savoir. Once there, a culture-shocked Emily struggles to learn the language and fit into the unfamiliar French culture, whether it be at work or in her attempts to date. Soon enough, she finds herself in the midst of a love triangle when she befriends Camille (Camille Razat), who just so happens to be the girlfriend of Gabriel (Lucas Bravo), Emily's neighbor whom she shares a kiss with soon after arriving in Paris.
The cast of "Emily in Paris" doesn't stop at just the love triangle members. Alongside Gabriel and Camille, Emily also quickly befriends Mindy (Ashley Park), an aspiring singer working as a nanny, who soon becomes Emily's closest confidante. Then there are Emily's coworkers, Julien (Samuel Arnold) and Luc (Bruno Gouery), as well as Emily's hard-to-please boss Sylvie (Philippine Leroy-Beaulieu). There are also a slew of characters who show up in guest roles, such as the famous American actress Brooklyn Clark, who is in Paris to appear in a campaign for a luxury watch brand that is a client of Savoir's. Sylvie assigns Emily the task of looking after Brooklyn while she's in Paris — resulting in Emily being forced to follow Brooklyn through a night of partying.
So who is the actor who plays Brooklyn Clark in "Emily in Paris"?
Brooklyn is played by actress Carlson Young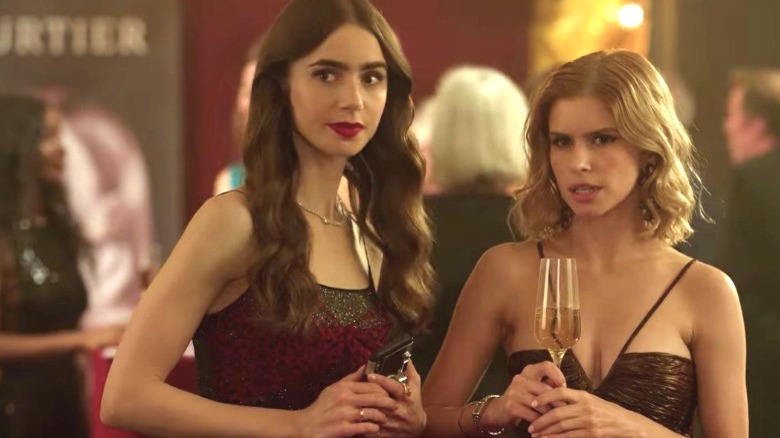 Netflix
The actress who plays Brooklyn Clark is Carlson Young. Young's been working in the entertainment industry since 2007, when she costarred in the Disney Channel short series, "As the Bell Rings," alongside Demi Lovato. In the few years following, she had guest roles in popular shows such as "Heroes," "Pretty Little Liars," "True Blood," and "CSI." From 2012 to 2013, Young acted in three episodes of Comedy Central's "Key & Peele," before making her film debut in the 2014 comedy "Premature" (via IMDb).
Then, in what is likely her most notable role, Young starred in the MTV television series "Scream," based on the popular slasher film series of the same name. For the first two seasons of "Scream," Young plays popular teen Brooke Maddox, the daughter of the town's mayor. Speaking with Collider, Young explained how she approached the character, stating, "[The] character that I was playing on 'Scream,' Brooke, was in a lot of ways the kind of textbook popular girl and looked a certain way ... and I made it my personal mission to transform her by the end and make her more complicated and interesting, because that's just how all people are in the core of it."
Most recently (besides "Emily in Paris"), Young has made her directing and screenwriting debut with 2021's surreal horror film, "The Blazing World," in which she also stars.