Keegan Allen Discusses The Importance Of Liam's LGBTQ+ Arc On Walker - Exclusive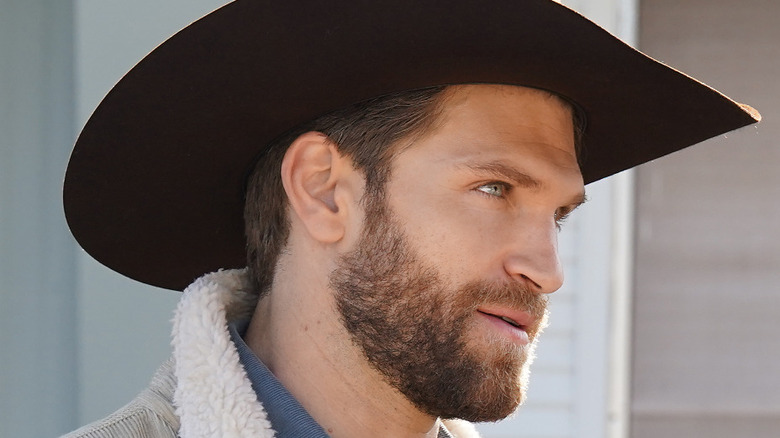 The CW
TV has come a long way in reevaluating the LGBTQ+ representation onscreen. More often, we're seeing shows cut out some of the more toxic tropes that reduce queer characters to comedy relief or fall into the "bury your gays" trope that brings these characters to a tragic end. While many shows are still behind on the times, "Walker" leads the pack for LGBTQ+ representation.
Keegan Allen's character, Liam, doesn't hinge on tragedy or homophobia to exist in the fictional "Walker" world. As a result, Liam is what many shows should aspire to create for beneficial onscreen queer representation. Now, that's not to say that darker topics aren't important to broach onscreen as well, but there needs to be a balance. Liam is the LGBTQ+ character we needed, and "Walker" is happy to deliver.
During an exclusive interview with Looper, Keegan Allen got candid about the positive LGBTQ+ representation in "Walker" and teased what might be going on between Liam and Brett in the future.
Progressive cowboys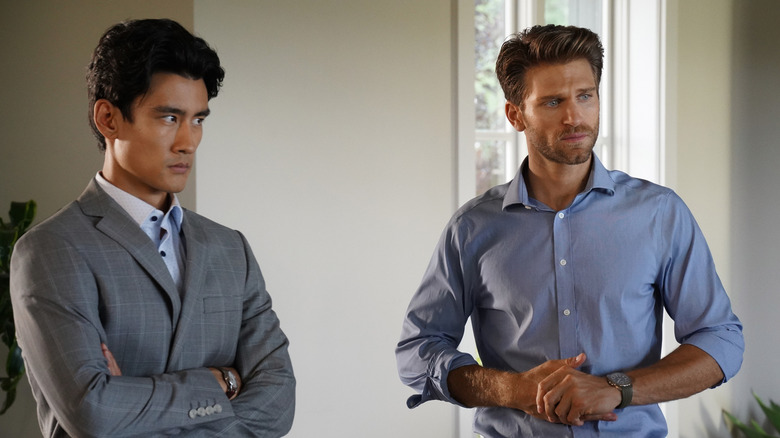 The CW
On how it's felt bringing this Texas story into modern times by playing an accepted and loved gay character instead of the typical doom and gloom angles that plague LGBTQ+ relationships on TV, Allen expressed his appreciation to take on this character. "[With] 'Walker,' playing this character and being part of this universe, I think it's so important that this is just life. We are living in the 21st century," he said. "We are experiencing life as it is. And one of my favorite things about this show in particular and this character is that it doesn't need to highlight anything like that. It's just life, and that's so beautiful to me because growing up, I grew up in West Hollywood, and I never knew that anything was anything. It just was life." Well, the Walker characters are taking a page from that book, and it's a breath of fresh air. 
"Seeing that now we're in the heart of Texas, that it is as it is, is just so wonderful to me because it is as it should be. It feels like the flow of life is just the way it is. And I love that. It's beautiful. It's a wonderful character," Allen added. "I enjoy every second of being this character, and I also want to point out that I love that the family loves him. That's so wonderful as he is, and as he comes, he's just accepted and loved, and it should be as it should be, you know?" As much as Allen enjoys playing Liam, fans love watching Liam's arcs unfold.
What's next for Brett and Liam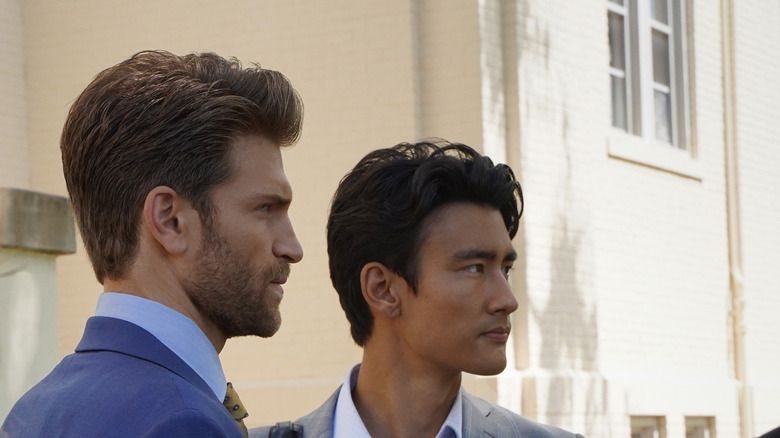 The CW
On what we might see from Brett and Liam in the future, Allen gushed about his co-star and onscreen love interest: "[I] love Alex Landi ... He's honestly amazing. In [2.07], Brett does come back to ... we'll see what happens. Do they reconcile? Does something happen? But I think it's a wonderful couple of scenes that happen. It does move that storyline forward in a very, very interesting way — especially just because Liam is trying to figure out so much of his identity in his career and his family and with his choices that he's made."
He added, " I mean, we've all made mistakes in our lives where we go, 'Why did I do [that?] What have I done? Why did I do that?' Right? Liam is very much involved in that self-reflection, and Brett coming back, I think, aids and also ... maybe hinders his reaction to what he's done, but again, we'll see how much that interaction enforces something in the future." It's safe to say most fans are rooting for these kids to make it work.
The second season of "Walker" airs Thursdays on The CW, with episodes streaming on The CW website and app the following day.