The Role You Likely Forgot Mike Colter Played In AHS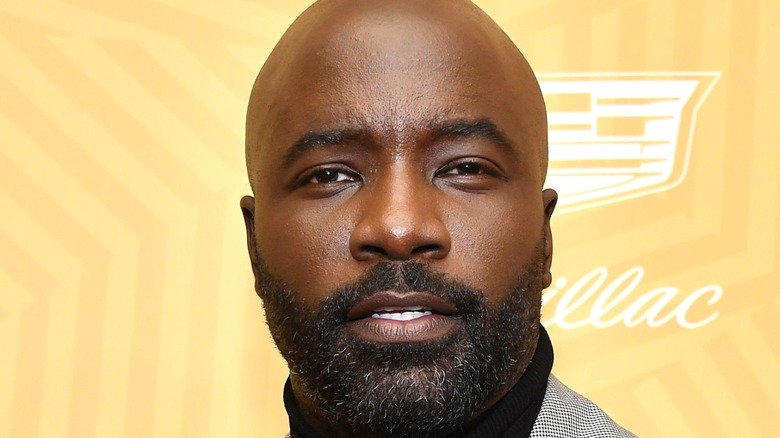 Amy Sussman/Getty
Ryan Murphy and Brad Falchuk's "American Horror Story" has had plenty of famous faces walking in and out of the blood-soaked, bone-chilling chapters over the years. There have been superstars like Lady Gaga and Naomi Campbell, but the beloved anthology series has also acted as a stepping stone for stars-in-the-making. One, in particular, is Mike Colter. The current star of "Evil" became a huge name among the comic book movie-loving community when he was cast in Netflix's "Jessica Jones" as Luke Cage in 2015. He then went on to appear in his own titular spin-off series as the hero in 2016.
Luke Cage is a hero of Harlem who is imbued with indestructible skin and proves to be an unstoppable force against foes set on taking over the neighborhood. As Cage, Colter provided an intimidating but enigmatic presence that made his turn on Netflix's Marvel Street-Level Heroes shows a welcome one. In retrospect, the character is a drastic contrast from his appearance in "American Horror Story," which saw him on the grisly receiving end of the Coven in the anthology series' bewitching third season.
Mike Colter played David in American Horror Story: Coven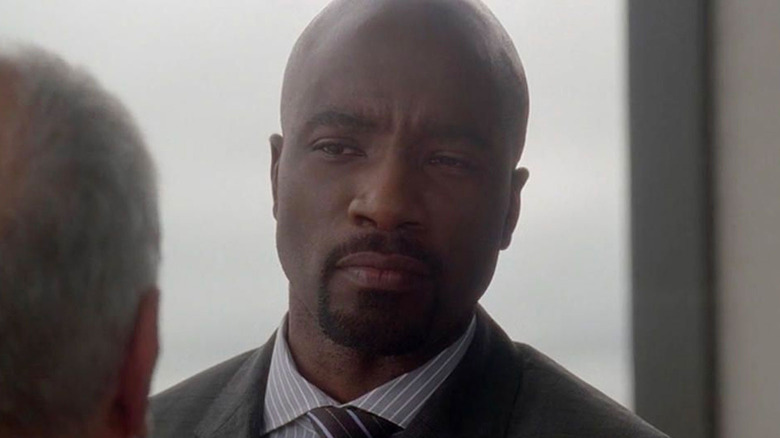 FX
Appearing in three episodes of "American Horror Story: Coven" as David, Mike Colter ended up having a role that was far less imposing than his turn as Luke Cage. That didn't necessarily have to be the case, though. The character David is part of a team of witch hunters who worked under the Delphi Trust. However, despite that cool title, David didn't end up having much impact on the show itself. His main contribution to the narrative was being present as a witness for the treaty that was intended to end the feud involving Fiona Goode (Jessica Lange) and Marie Laveau (Angela Bassett). His efforts were for naught, though, as the Axeman (Danny Huston) ambushes and kills David and the rest of the witch hunters, making his death about the most exciting thing that happened to the character.
Thankfully, Colter earned more prominent roles in the years after his turn on "Coven," including the iconic Hero for Hire on "Luke Cage." With recent rumors that Marvel is considering recasting the street-level supers, fingers crossed they don't do him dirty and decide to mix things up. His time as David really was punishment enough.