The One Thing Joel Kinnaman Had To Do Before Every Altered Carbon Shoot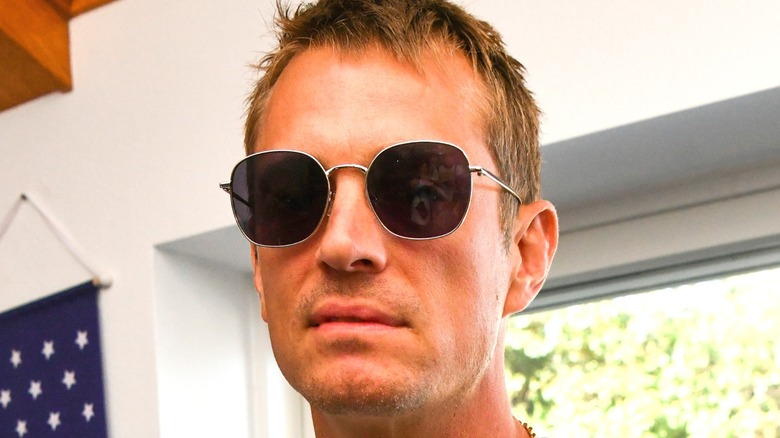 Rodin Eckenroth/Getty
In the era in which almost everything on television is a critical and buzzworthy hit, "Altered Carbon" is one of many shows that unfortunately got lost in the waves. The cyberpunk action-drama, based on the 2002 novel of the same name, stars Joel Kinnaman (and later Anthony Mackie) as Takeshi Kovacs, a man brought back from the dead through advanced technology to solve the murder case of someone who can't die. The series ran for two seasons from 2018 to 2020 — with an additional anime prequel — before getting canceled by Netflix, despite positive reactions from both audiences and critics.
With shows like "Westworld" and "Blade Runner: Black Lotus" continuing the cyberpunk subgenre and people still looking for more content to watch during the pandemic, "Altered Carbon" feels like a show that would've gained a larger following with another season. Despite that, Netflix claims COVID-19 was not the reason behind canceling the show. While "Altered Carbon" proved to be a good showcase for Kinnaman, the series lead for the first season, there's probably one particular thing he won't miss about working on the Netflix series.
Joel Kinnaman had to sit through long makeup sessions to cover up his tattoos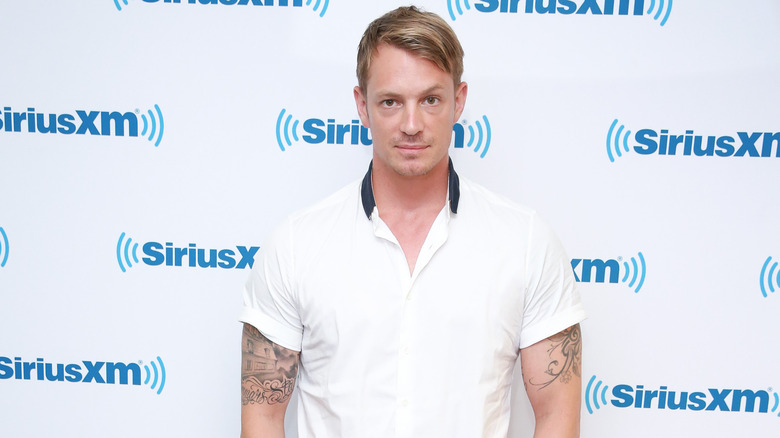 Rob Kim/Getty Images
Takeshi Kovacs, the lead character Joel Kinnaman plays in "Altered Carbon" Season 1, is a man who can have his soul implanted into interchangeable human bodies, making death no longer permanent. For any sci-fi aficionado, it's a novel concept that's on-brand for the cyberpunk world, with numerous story possibilities that can come from it. But for Kinnaman, who was most recently seen in last year's "The Suicide Squad," it also required a ton of extra time in the makeup department.
In an interview with Scandinavian Traveler, the Swedish actor talked about the process and amount of time it took for the makeup team to cover up his tattoos before every shoot, in order to capture the nakedness of his character's vessel. "I have to spend 90 minutes in makeup every day when filming to cover it up," Kinnaman said, referring to a design on his left arm made by his now ex-wife Cleo Wattenström. 
"I've got one on my other arm too. So now I'm symmetrical [...] I have to get into the makeup department even earlier. I'm naked from the waist up in pretty much every scene." Kinnaman also mentioned in the interview that he doesn't plan to get any more tattoos in the future, but that could change. While "Altered Carbon" is unlikely to get a third season, both seasons and the anime movie "Altered Carbon: Resleeved" are currently streaming on Netflix.