Joel Kinnaman Dishes On The Informer And The Suicide Squad - Exclusive Interview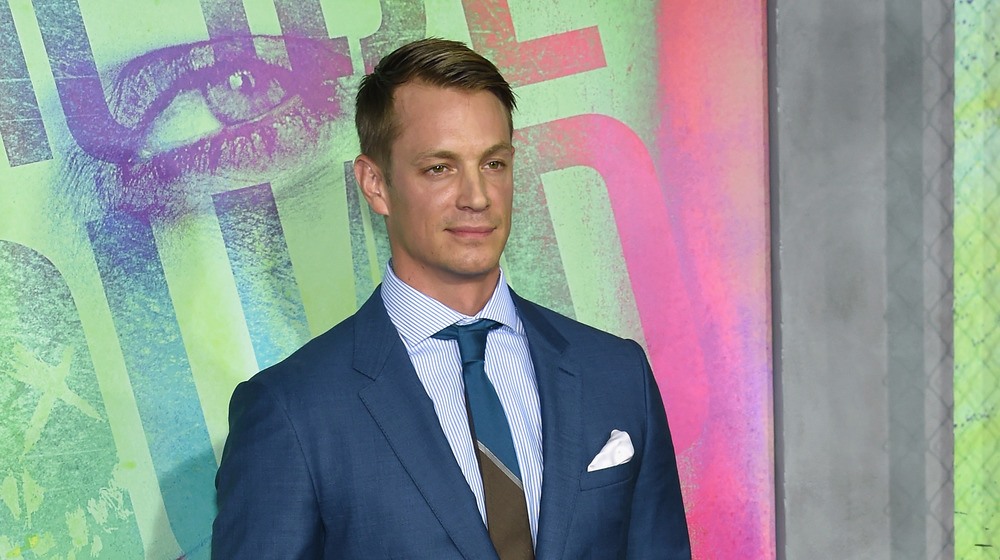 Jamie Mccarthy/Getty Images
Actor Joel Kimmaman is known for his rugged roles, including portraying U.S. Army Special Forces soldier Rick Flag in Suicide Squad, former-soldier-turned-rebel-turned-prisoner Takeshi Kovacs on Altered Carbon, and homicide detective Stephen Holder on The Killing. And Kinnaman's latest character, reformed criminal and special ops soldier Pete Koslow in action thriller The Informer, fits perfectly on his impressive resume.
Also starring Clive Owen, Common, Rosamund Pike, and Ana de Armas, The Informer follows Koslow as he covertly works undercover for the FBI to take down the Polish mob's drug trade in New York. But when the feds leave him high and dry, Koslow lands in jail, where he's left vulnerable toward retaliation from his former mob boss.
Looper exclusively spoke to Kinnaman, who offered some insight into his Informer character, reflected on what it was like to work with such an all-star cast, and revealed what to expect from the upcoming Suicide Squad film scheduled for release in 2021.
Joel Kinnaman was drawn to The Informer because if its stellar cast and complicated characters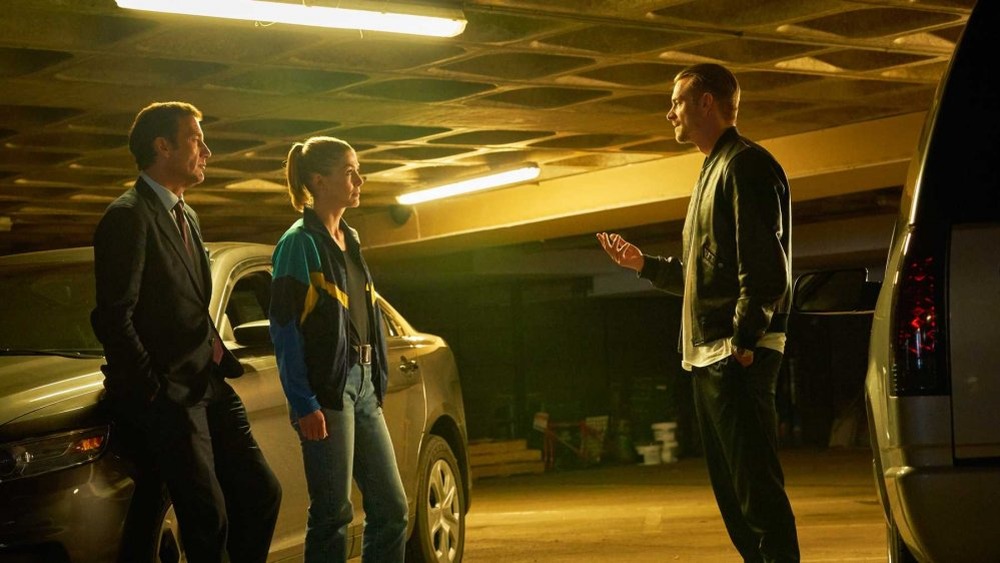 The Informer has an impressive cast. What was it like to work with such high-profile actors?
It was fantastic. Working with high-level people just makes things more fun. It makes it easier. You're able to let loose and play and try different versions of the scene and it's not going to spook anyone. You're actually going to get back a more interesting response.
I'm good friends with both Rosamund and Common. Me and Common, we did another film together before [2015's Run All Night], so I was stoked to get another go at him. And Rosamund, she's always so sharp and smart and precise in everything that she does. And Clive, he's one of my heroes. He's really one of the legends, I think. He's played the lead in some of my favorite films, like Children of Men, which is one of my all-time favorite films — top five, for sure.
So that must've been exciting to work with him...
Loved it. F***ing loved it.
You're known for playing some tough characters, including your roles in The Informer, The Killing, Altered Carbon and Suicide Squad. Are you drawn to these types of characters and how do you tap into that tough-guy mentality?
I'm just trying to compensate for my nerdy upbringing. [Laughs] No, I don't know. I was never looking for those kinds of roles, and I'm always looking to try to do the opposite of what I did last... but I haven't been as successful in that as of late. It's really important for me that the characters that I play have contrasting sides. So if it's a guy that, to the world, seems tough, then [I'm looking for] moments where he shows real weakness and vulnerability. If it doesn't have that spectrum or that contrast, then it's not that interesting to me.
I found that the core of this film is a man that ended up in a very difficult situation, literally fighting to get back to his family. I really liked the undercover element. It's something that makes for really interesting scenes because the character is always carrying a secret, and the audience goes with him on that journey. They're in on the secret, but everyone else [in the film] is being duped, and that sort of role-playing is really exciting to me.
Joel Kinnaman calls The Suicide Squad a 'playful bloodbath'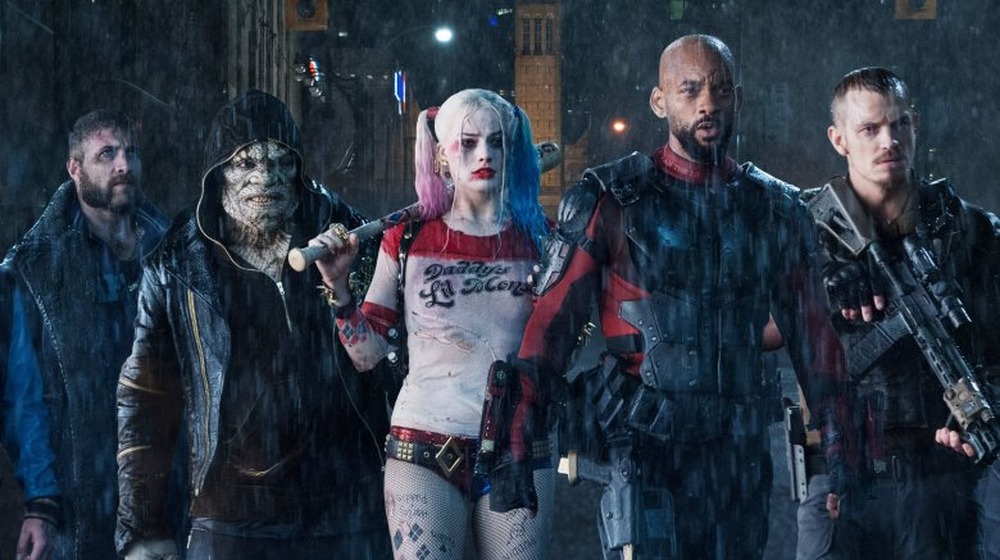 Do you see any similarities between your Informer character Pete Koslow and Suicide Squad's Rick Flag? And did any of Rick's character traits help you mold your portrayal of Pete in any way?
No, very different. Very different. I mean, they both have a military background, but that's about as far as it goes. Pete, he's like a street guy that got saved by the military. And then his instincts in the military... who knows what made him end up back in prison or make that mistake that put him into prison. But he really is more of a street guy carrying family values who then has the skills to try to get himself out of it.
Speaking of Suicide Squad, is there anything you can tell us about Rick and the upcoming sequel?
It's going to be a crazy ride, and it's going to be funny. James Gunn has this command of this genre that nobody else has, and he has the storytelling confidence of going from really, really silly, childish humor to really emotional [moments]. It's just so playful. I don't think anyone else could have gotten Warner Bros. to agree to make this a hard R-rated film.
It's by far the most expensive R-rated movie that's ever been made. You can imagine what a mess it's going to be with these extremely childish, silly characters, and then a hard R-rated bloodbath. Honestly, I can't wait to see it myself.