The Best Episode In Altered Carbon Season 2, According To IMDb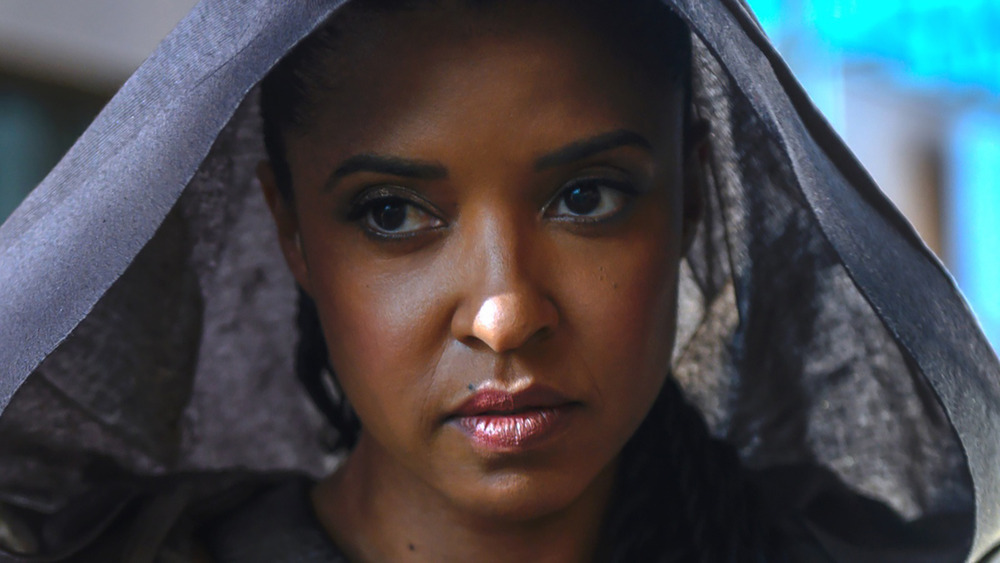 Diyah Pera/Netflix
Netflix's Altered Carbon centers on a futuristic world where human personalities and traits can be stored and digitalized on "sleeves," and as long as the soul has that important tool, a person can transfer bodies. Seasons 1 and 2 focused on the main character, Takeshi Kovacs (Joel Kinnaman in season 1 and Anthony Mackie in season 2), who is an Envoy that is taken from his confines to help with a murder case. The sci-fi series has received incredible reviews, but unfortunately, it was canceled after season 2.
Season 2 was released in 2020 and picked up 30 years after the Laurens Bancroft (James Purefoy) case in season 1. Kovacs has a new sleeve, a new mission, and a personal quest to find his long-lost love. There's a total of eight episodes in the second season, and they were all outstanding. Yet, there is one episode, in particular, that stood out with a 7.1 fan rating from IMDb. 
Bury Me Dead brought two Kovacs together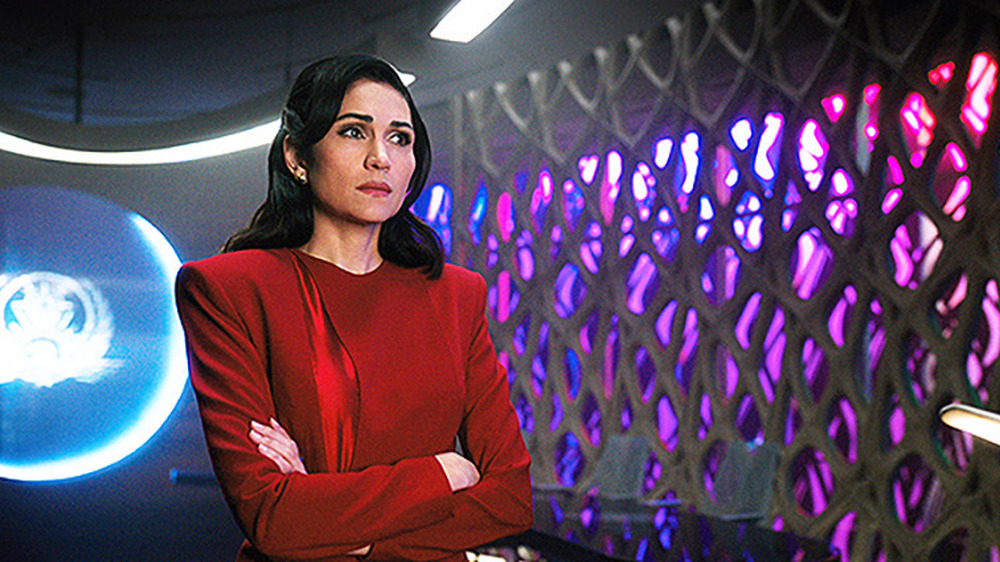 Netflix
"Bury Me Dead" premiered on February 27, 2020, and revealed the true colors of Danica Harlan (Lela Loren). Harlan is the governor of the planet Harlan's World, and the daughter of the planet's founder, Konrad Harlan (Neal McDonough). Even though Danica seems like an after-thought character, she pushes herself front and center once she becomes season 2's most villainous character. In order to progress her selfish agenda, she orchestrates a war, which Quellcrist Falconer (Renée Elise Goldsberry) is against.
At the end of the episode, Kovacs is thrown off a cliff by a younger version of himself. Of course, the main character wouldn't die before the season finishes, but it was an entertaining cliffhanger for the episode. This episode brought two Kovacs together to work against Harlan and anyone else who stands against them. This episode is a pinnacle moment of season 2 because it contained character development and gave viewers a huge insight into how the rest of the season would go and who is on the sides of good and evil.