The Line From The Book Of Boba Fett Chapter 5 That Means More Than You Think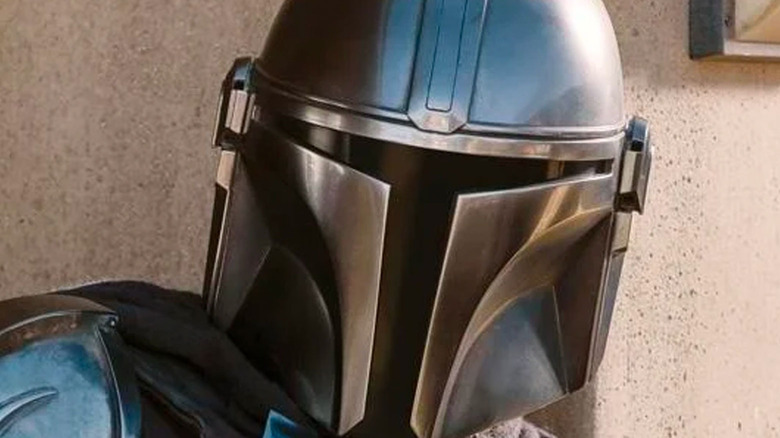 Lucasfilm/Disney+
Spoilers ahead for "The Book of Boba Fett" Chapter 5
Less of a chapter from "The Book of Boba Fett," and more of a bookmark you missed a lot more than you remember, "Chapter 5 – The Return of the Mandalorian," saw everyone's other favorite helmeted "Star Wars" hero back in action before his imminent reunion with Boba. Playing like an unofficial opening episode to Mando's eagerly anticipated third season, the Bryce Dallas Howard-directed installment saw Djinn Grogu-less and struggling to deal with it. Even so, business is business, as usual. Bounties were collected, heads were taken, and Mando got a sweet new ride, all before being approached by Fennec Shand (Ming Na-Wen) about a job.
As teased in last week's episode, Fennec has gone off searching for 'more muscle' to help the rising Daimyo of Tatooine in his efforts, which Mando agrees to stand in as for free. That is, however, after our beskar-plated badass runs some personal errands. 
"I got to pay a visit to a little friend," he tells Shand, before the cut to credits. It's pretty clear who Mando is referring to with this line, but what's less obvious is the reference to the film that capped off the original "Star Wars" trilogy.
Mando's line is a twist on a classic Return of the Jedi quote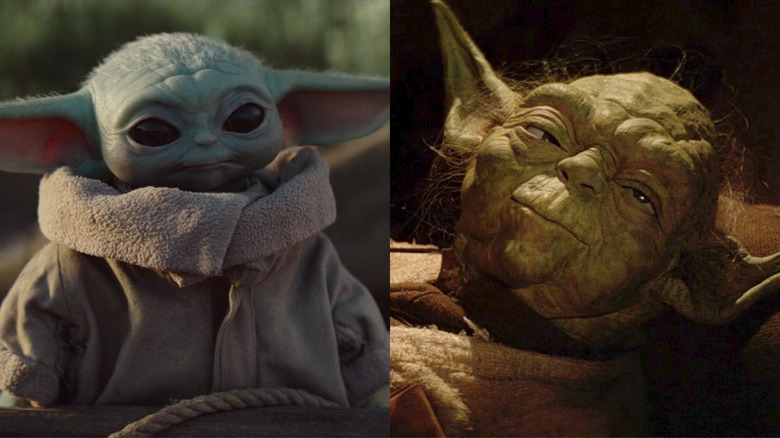 Lucasfilm/Disney+, Lucasfilm/Disney
For those that couldn't see the heartbreak beaming off every shot of Mando's lowered helmet, or a long shot on a carefully folded handkerchief, the "little friend" he's referring to is Grogu. After the two catch up, Mando will presumably be free to back Boba in whatever way is required. So, what's the callback here?
In the closing chapter of the original trilogy, "Return of the Jedi," following the Han Solo rescue mission on Tatooine, Luke Skywalker briefly parts ways with his friends to complete his training with Yoda. When putting in a new flight path to the Dagobah system, Luke explains to R2-D2, "I have a promise to keep ... to an old friend." The Jedi-in-training is referring to Yoda, the only other creature that is the same species as Grogu. 
It's a nod that almost sets up things to go full circle, as Mando is now off to see his little but not-so-old friend, who Luke, himself, is now training. It's doubtful we'll see this eagerly anticipated meet-up any time soon, but hopefully, we'll hear all about it when "The Book of Boba Fett" returns next week.