The Most Tragic Criminal Minds Character According To Fans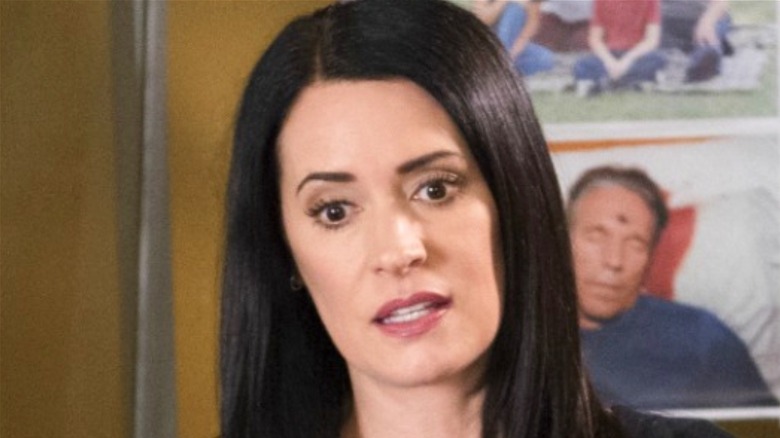 Paramount+
The CBS procedural "Criminal Minds" is often known to turn the tragic camera inward as it focuses on its team of profilers and their stories. The psychology-based crime drama that analyses the minds of serial killers, rapists, terrorists, and many more deviant criminals, is easily known for its characters' tragic pasts as much as it is for the people it apprehends.
In each episode, we see the team of the Behavioral Analysis Unit studying the motives of the unsub (unknown subject — the nomenclature for the criminal in each case in the show) in committing the crime. And often their tragic stories strike a chord with a personal experience of one of the profilers. Sometimes, the audience gets a clear sight of a personal tragedy that a profiler has suffered in the past.
These stories not only elicit empathy for their characters, but give the characters an arc that dictates a lot of their actions and emotions. For the profilers of the BAU, there have been several instances of past events shaping how they now think and approach a case.
Whether it is Rossi's (Joe Mantegna) past as a marine who served in Vietnam, or JJ's (A.J. Cook) reconciliation with her sister's suicide, the profilers themselves have gone through dreadful experiences only to turn them around and help others. For "Criminal Minds" fans, one particular profiler had it the worst of all.
Derek Morgan has the most tragic past according to fans
Despite his seriousness, Derek Morgan (Shemar Moore) has the ability to be a light-hearted character who is a good friend to the team members, especially Penelope Garcia (Kirsten Vangsness).
Few episodes, however, shed light on his tough approach toward criminals. In Season 2, it is revealed that Morgan was sexually abused by his mentor while growing up in Chicago. His mentor also set him up to take the fall for a murder. As a child, Morgan had also been witness to his father's murder which had a devastating impact on his life.
In a Reddit poll, a consensus formed among fans that Morgan has the most tragic past of all the profilers.
U/Alert_Brush_ 4681 commented, "Definitely Derek. Whenever I rewatch I always have to skip the episode where his abuser has the audacity to look him in the eyes and tell him Derek's success was because of him. That episode makes me sick for so many different reasons but that part stung for a while."
Redditors also noted how far Morgan had come despite having a difficult childhood.
U/Runtyyy said, "Derek, no question. The scene where he says 'I pulled myself out of the gutter! All the way to the FBI! I DID THAT!' gives me chills, there's so much devastation on his face you can feel the trauma he had to endure."
While Morgan had a tragic past, fans agreed that he had also come the furthest in turning his life around.
If you or anyone you know has been a victim of sexual assault, help is available. Visit the Rape, Abuse & Incest National Network website or contact RAINN's National Helpline at 1-800-656-HOPE (4673).