The Character You Likely Forgot Stranger Things' Caleb McLaughlin Played On Blue Bloods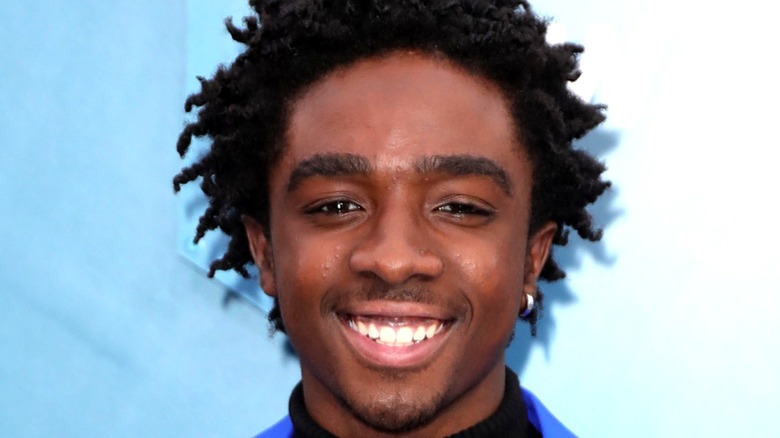 Leon Bennett/Getty
Caleb McLaughlin may be young, but at 20 years old, he's definitely not a newbie in the world of acting. Before landing the part of Lucas on the Netflix hit series "Stranger Things," he'd already played his dream role of Simba in the Broadway production of "The Lion King." "My parents took me to see 'The Lion King' two years before I got the job," he said in an interview with Neu Neu Media. "A few months later, I started community theater and then I was the right age to audition. There were like, five auditions before I got the part."
After McLaughlin's time on Broadway, he started venturing out into television. He played roles such as Boy in "Law & Order: Special Victims Unit" and Older Brother in "Unforgettable." Then, he got to play characters with names, like Alejandro in "Forever" and Jay-Jay in "Shades of Blue." But few people remember that, shortly after the premiere of "Stranger Things," an episode of "Blue Bloods" aired that saw McLaughlin in a small but memorable role.
McLaughlin turned a small role into a memorable moment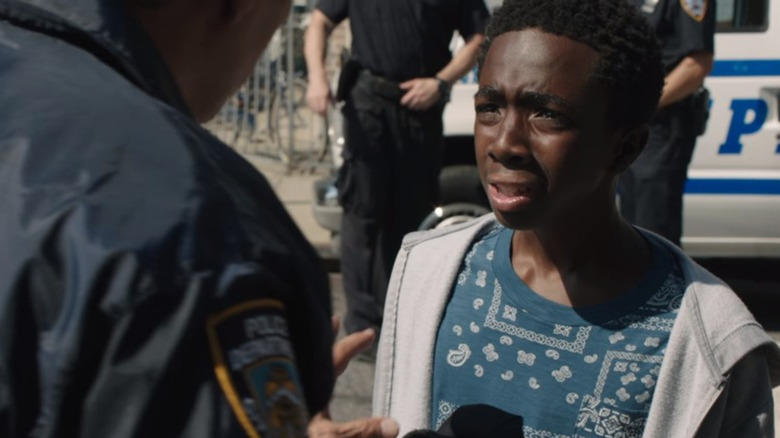 CBS/YouTube
A lot happened in Season 7, Episode 5 of "Blue Bloods," "For the Community." Erin (Bridget Moynahan) and Anthony (Steve Schirripa) are trying to stop a community activist (Judy Reyes) from being deported while Frank (Tom Selleck) is trying to deal with the concerns of Sergeant Trey Delgado (Esai Morales) when the U.S. Marshals ask for the department's help in a local gang raid. Caleb McLaughlin's role as Tone Lane started as a bright spot in the episode, until the ending.
Viewers are introduced to the Tone, the young Deputy for a Day, at the police station. By the end of the episode, Tone is seen frantically telling Delgado they got his brother in the raid: "They arrested him. He didn't do nothing." Upset that his brother was tackled and arrested, Tone ends the scene by tossing the Deputy for a Day badge on the ground and storming off while saying he doesn't want it anymore.
Even with such a small role — only 20 lines at most — it was obvious what a terrific actor McLaughlin was, taking his character and really making an impact. With a recent role alongside Idris Elba in "Concrete Cowboy" and "Stranger Things" about to return for a fourth season, fans can't wait to see what's in McLaughlin's future.