Jack Quaid Tells A Hilarious David Arquette Story From The Set Of Scream - Exclusive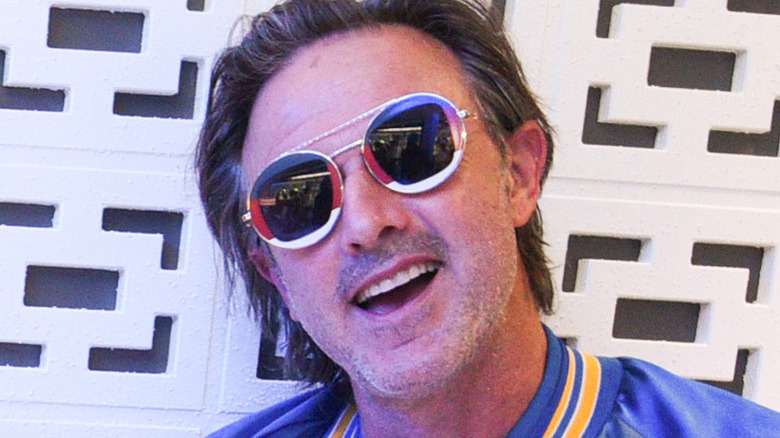 Vivien Killilea/Getty Images
The "Scream" franchise has always been a titillating combination of bloody horror, psychological thrills, and balls-to-the-walls meta madness. The series maintains its intensity while displaying parody characteristics that provide its campy, fun nature. However, films typically don't reach meta icon status without allowing actors the freedom to go with the flow and add nuances and even occasionally ad-libbed lines in the moment — and "Scream" (2022) is no different.
While fans were more than excited to see the franchise's legacy cast back in action during the new movie, watching the OG actors interact with the new cast was also a thrilling ride. During an exclusive interview with Looper, Jack Quaid (Richie Kirsch) dished on improvising and ad-libbing throughout "Scream" (2022). He also revealed how he won over OG "Scream" actor David Arquette (Dewey) during his scenes. Furthermore, Quaid's co-star Melissa Barrera (Sam Carpenter) got a chance to praise the actor for his brilliant comedic timing.
Ad-libbing in Woodsboro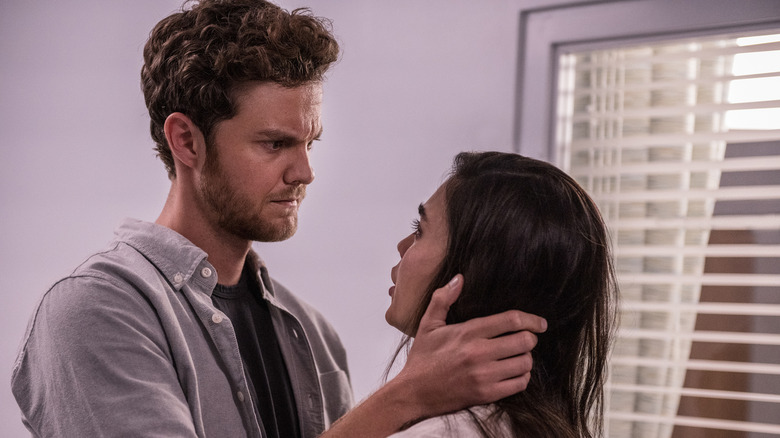 Paramount Pictures
On what it was like playing the Woodsboro outsider as Sam's boyfriend, Quaid noted his love for horror, saying, "I loved it. I loved playing Richie. I think the biggest challenge of that part is: I am a horror buff. I love horror movies, and to pretend I didn't really know anything was a little bit of a challenge." 
It's always a fun challenge for actors to personify the audience and what they're yelling at the screen. He concurred, adding, "I love playing audience surrogate characters. [I] love playing characters that, more or less, my reaction is what the audience is going through. That's always really fun. I did ad-lib a lot. That's what I love about Matt [Bettinelli-Olpin] and Tyler [Gillett] is that we all ad-libbed a lot, and they were very encouraging of that. They made sure not to let that take over the scene."
Quaid is no stranger to ad-libbing, even as an audience member — and he looks forward to the moments he gets to add his own spin to his characters. "I feel sometimes I watch movies, and I very much notice now we're in ad-lib territory. They made sure to keep it within a certain box, but they let us collaborate, and they let us try things and give options, which is so freeing," he explained. "You don't want to just get locked in doing one thing. You want to explore every scene, and they really let us do that. I had a blast, and I was really surprised at how many, not just for me, but how many ad-libs from all of us made it into the movie. It's awesome." The movie certainly wouldn't be the same without these moments. 
Making Woodsboro's finest deputy break character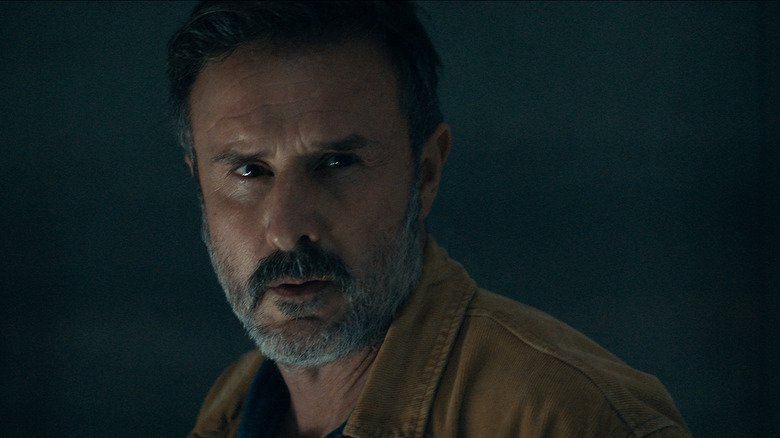 Paramount Pictures
Barrera was quick to praise her co-star, saying, "I feel Richie has a lot of great comedy moments in the movie, and a lot of it was Jack's improv." After Quaid thanked the actress for her kind words, she added, "He's so good. He made me break so many times when we were shooting that it was embarrassing because I was like, 'I'm ruining takes because I can't hold it in because he's so funny.'" Quaid laughed embarrassingly before Barrera continued to praise him, saying, "He's just naturally funny." 
Quaid explained his process, noting, "After you get to a certain point of the day, I was like, 'I'm going to forget about acting. I'm just going to try to make Melissa break on this tape.'" However, Barrera wasn't the only co-star Quaid coaxed into breaking character. He said, "I made David break, and that's my new claim to fame." Well, if that's not impressive, what is? 
"Scream" (2022) is now playing exclusively in theaters now.