Here's What You Need To Know About Jackass Forever's Eric Manaka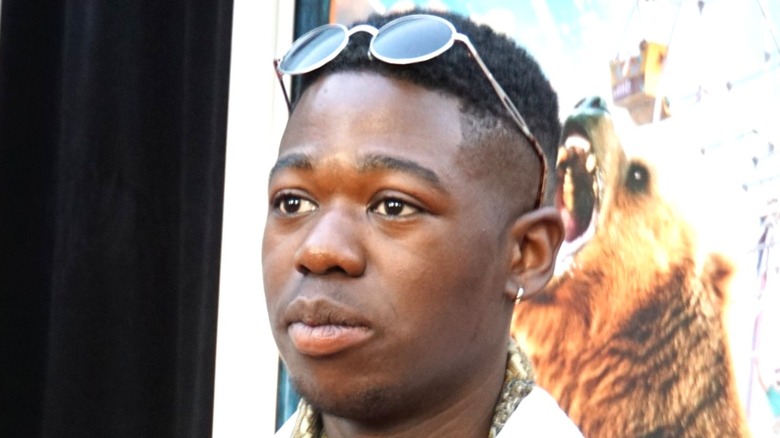 Alex Millauer/Shutterstock
"Jackass Forever" is a significant entry in the annals of "Jackass" for a number of reasons. For one, it will quite likely be the original gang's final foray into the franchise, seeing as star Johnny Knoxville has already stated that it'll be his last "Jackass" film (via GQ). It's also the first "Jackass" movie to be made largely without Bam Margera, who's suing multiple people related to the production after being removed from it after an alleged breach to his wellness contract, and will appear in just one stunt in the movie. 
However, it's not all controversy and farewells. "Jackass Forever" also introduces a number of new, younger cast members, who tackle patented "Jackass" stunts with all the enthusiasm and recklessness the original cast members displayed in their younger days. This new generation may or may not turn out to be the future of the "Jackass" franchise, but it's definitely worth keeping an eye on them. With that in mind, let's take a look at "Jackass Forever" cast member Eric Manaka.
Eric Manaka has worked with Johnny Knoxville before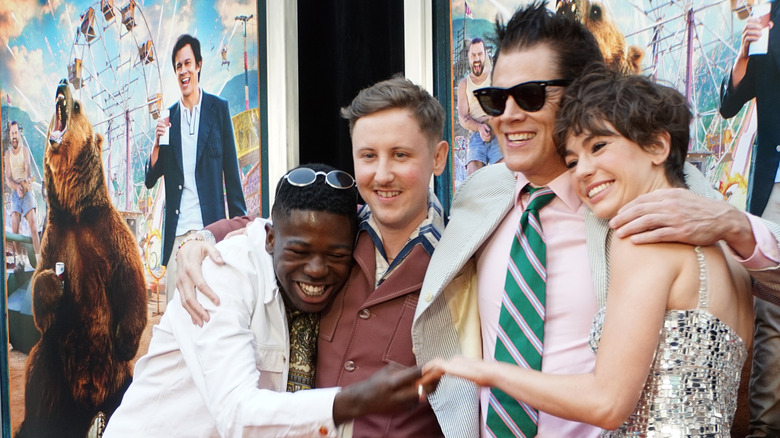 Alex Millauer/Shutterstock
Per Variety, Eric Manaka comes to "Jackass Forever" from an acting background, as opposed to the other newcomers, who come from a wide variety of other entertainment, stuntman, and sports backgrounds. Though his IMDb page boasts just two acting credits, both of them speak volumes of his suitability to the "Jackass" crew. One of them, of course, is "Jackass Forever" itself. The other is none other than "Action Point," the 2018 amusement park stunt comedy starring "Jackass" originals Johnny Knoxville and Chris Pontius. Manaka plays Action Park staff member Rodney, and it certainly looks like he impressed Knoxville enough to graduate to full Jackass-dom in "Jackass Forever."  
That's not to say Manaka — or any other newcomer, for that matter — simply waltzed in, though. Per director Spike Jonze's insistence, old and new cast members tested their chemistry by doing a "Jackass" test run, which fortunately went swimmingly. "Spike's like, 'We need to do a test to see how it looks and feels — we don't want to do it if it feels sweaty being our age,'" Knoxville said. "Within about 30 minutes, we knew it felt great."