Is There A New Bull Episode On Tonight? (January 27, 2022)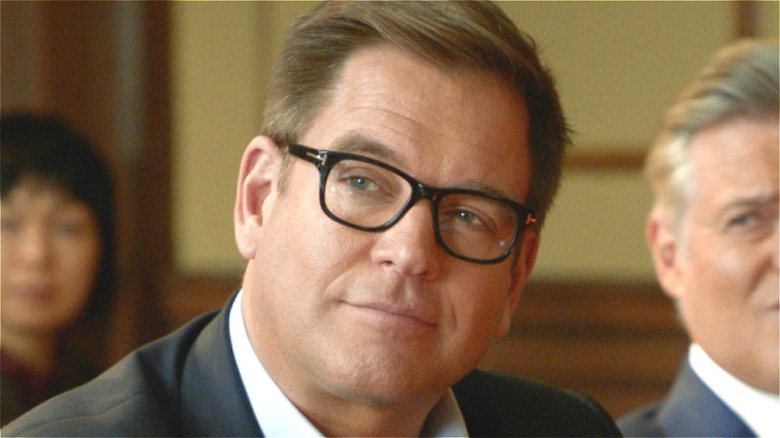 CBS
Based on the real-life early career of Dr. Phil McGraw, CBS's "Bull," an offbeat, high-rated jury-focused legal drama created by Dr. Phil himself along with Paul Attanasio, follows the titular Dr. Jason Bull (Michael Weatherly), a psychologist who specializes in offering jury consulting services to clients facing trial. Through a combination of their understanding of human behavior and recourse to diligent trial science, Dr. Bull and his team at Trial Analysis Corporation (TAC) guide clients and their respective lawyers through scientific jury selection and effective persuasion strategies.
A massive ratings hit in its early years, "Bull" saw its audience numbers wane during the 2020-21 COVID-19 off-season, and the currently-airing sixth season was ultimately announced as the final one amid controversy over a sexual harassment investigation into lead star Weatherly (via Deadline). Since returning from hiatus on January 6, the season has already aired three new episodes — but will there be a fourth one tonight?
Bull is taking a few weeks off
As it turns out, there is no episode of "Bull" scheduled to air on CBS on January 27. Breaking the streak of new Season 6 episodes formed by "False Positive," "Frontotemporal," and "Family Matters," the next episode of the season is set to air only in a few weeks.
For the time being, if tonight's CBS schedule is any indication, fans of "Bull" will have to make do with reruns. Instead of a new episode, the show's usual 10 p.m. Thursday slot will be filled by a replay of the 15th episode of Season 5, "Snatchback." For those who don't remember, that's the one in which TAC takes up the case of Hank Alston (Gino Anthony Pesi), the Army Ranger turned child recovery agent who's being sued for not returning a child to her mother, allegedly for the child's own safety. Elsewhere, Benny (Freddy Rodriguez) is pushed into embracing mudslinging tactics in his bid to become New York district attorney.
While it will be jarring to go back to a Season 5 plotline smack in the middle of the show's climactic final run, at least the wait won't be long. Season 6 of "Bull" will return on February 10 (via Readsme).