What The Cast Of Downton Abbey Did After The Show Ended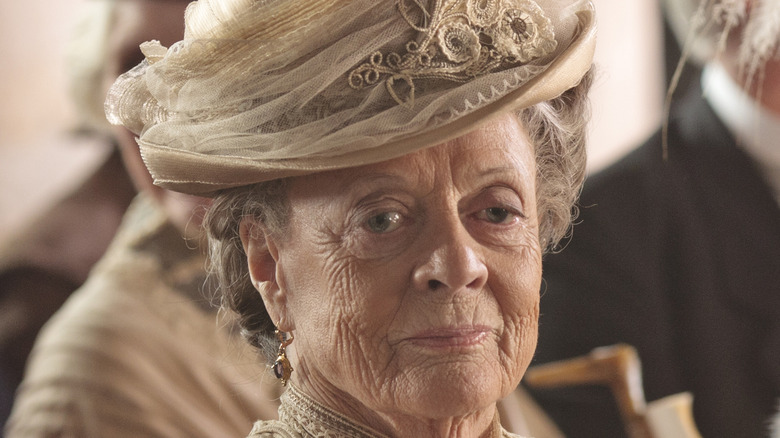 ITV
Between 2010 and 2015, "Downton Abbey" was one of the most popular television shows on the planet. The British series found success on ITV in the United Kingdom and PBS in the United States, building up a large fanbase. During those five years, it won numerous awards, was critically acclaimed, and rejuvenated the historical drama genre in a way that no one expected.
The sixth and final season brought to a close many of the storylines that had been brewing in the Yorkshire country estate since the first episode. But there was still enough interest from fans to continue the story in a 2019 film, as well as "Downton Abbey: A New Era" in 2022.
Whether or not these films will prove to be the final curtain call for the cast, fans still have plenty of opportunities to see the actors in a variety of other projects. Since "Downton Abbey" ended in 2015, most of the main cast has continued to have success on screen and on stage. Here's what everyone from the show has done since the series finale aired.
Hugh Bonneville (Robert Crawley, Earl of Grantham)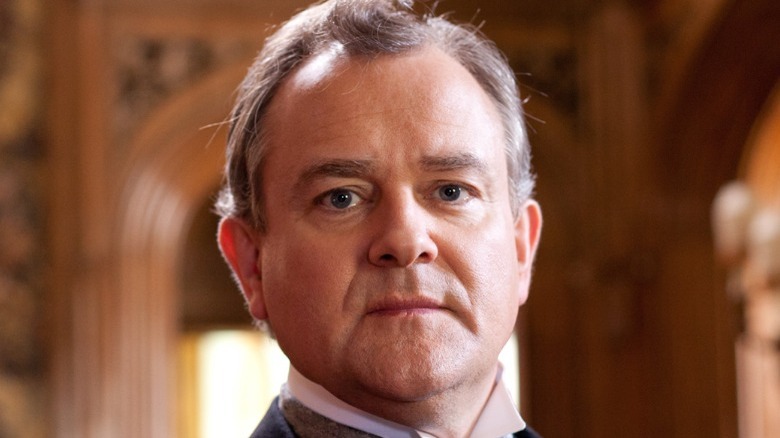 ITV
Before he landed the role of Robert Crawley in "Downton Abbey," Hugh Bonneville had a number of television roles in the UK. The actor starred alongside Robert De Niro and Kenneth Branagh in "Mary Shelley's Frankenstein" and later appeared in a supporting role in "Notting Hill." His big break was undoubtedly the historical drama "Downton Abbey," though, and he earned critical acclaim for his performance. Over the course of the five seasons, Bonneville earned numerous Golden Globes and Emmy Award nominations.
While still working on "Downton Abbey," Bonneville played one of the main characters in "Paddington." He later returned for the sequel in 2017 and has had a number of other film roles. This includes playing Roald Dahl in "To Olivia," Teddy Hall in "Breathe," and Mr. Delacroix in the Netflix Christmas movie "Jingle Jangle: A Christmas Journey." Bonneville has continued his television career as well, most notably appearing in three seasons of the mockumentary sitcom "W1A" and narrating "The Secret Life of Our Pets."
Laura Carmichael (Edith Pelham, Marchioness of Hexham)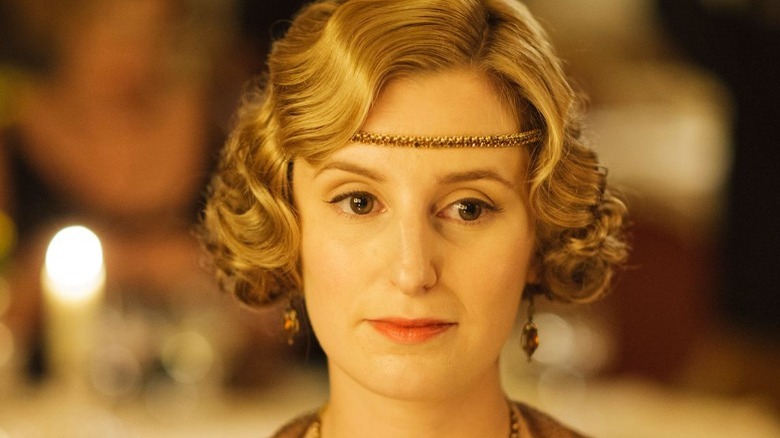 ITV
In "Downton Abbey" Laura Carmichael plays Lady Edith Pelham, the second daughter of the Earl of Grantham. The series was Carmichael's first major television role following her graduation from Bristol Old Vic Theater School in 2007. Before landing the gig, she struggled to get auditions and was surviving by working as a nanny and receptionist. The actor has returned to the world of "Downton Abbey" for the first movie and its sequel, and is in a relationship with former co-star Michael C. Fox.
Since leaving the show, Carmichael has had a diverse set of jobs. She has appeared in two theater productions on the West End, performing at the Trafalgar Theatre in 2016 and 2017. Throughout 2016, she also had a recurring role on "Marcella" as Maddy Stevenson, although she did not return for the second season. After becoming part of the main cast of "The Spanish Princess" for two seasons, she earned the lead role of Agatha Fyfe in the psychological thriller "The Secrets She Keeps." Despite most of her work being on television, the actor also had a movie appearance in "A United Kingdom" alongside David Oyelowo and Rosamund Pike.
Jim Carter (Charles Carson)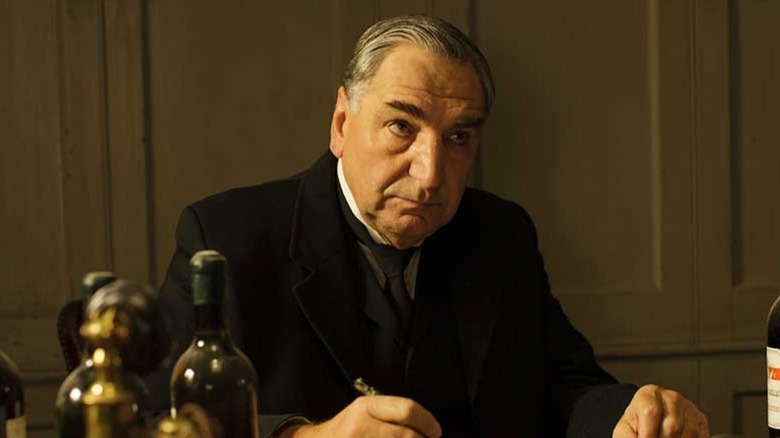 ITV
Jim Carter played Charles Carson in "Downton Abbey" from the very first episode through 2022's "Downton Abbey: A New Era." The role garnered him four Emmy nominations for outstanding supporting actor and introduced him to a whole new generation of viewers. Before the hit television series, Carter had already had a long career as an actor. He appeared in films such as "The Witches," "Alice in Wonderland," and "Shakespeare in Love." Television was where he was most prolific, though, having roles in dozens of shows, such as "Cranford."
Following the end of the final season of "Downton Abbey," Carter has slowed down somewhat. This could well be due to his age, but that doesn't mean that he has stopped acting entirely. As well as returning for the movie and its sequel, Carter voiced Cogman in "Transformers: The Last Knight" as well as taking on the part of Vincent in "The Good Liar." He is also set to appear alongside Rowan Atkinson and Olivia Colman in "Wonka," a prequel charting the early life of the eccentric chocolatier. Perhaps his biggest role has been Pope Boniface VIII in "Knightfall," where he was part of the main cast for its two seasons.
Brendan Coyle (John Bates)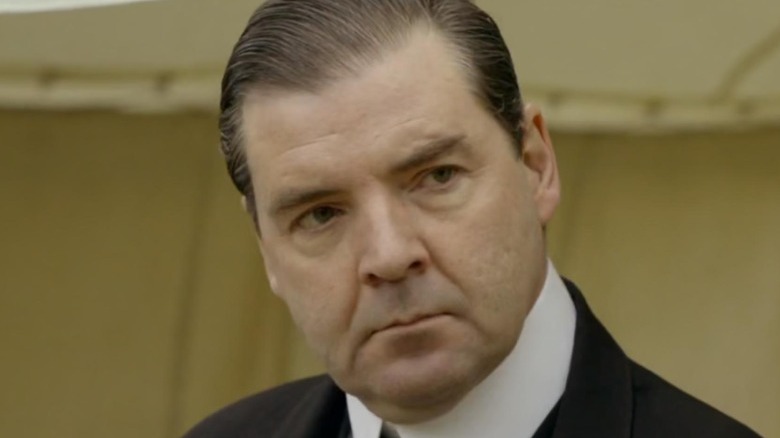 ITV
Even before "Downton Abbey," Brendan Coyle was an established and award-winning actor. He won the Olivier Award for best performance in a supporting role for "The Weir" in 1999 and received widespread acclaim for parts in other historical and costume dramas such as "North & South" and "Lark Rise to Candleford." So his casting in the show as the valet John Bates wasn't a huge surprise. Coyle played the character throughout the entire run of "Downton Abbey" and returned for both movies, earning Emmy and BAFTA nominations for his performances.
After the end of the series, Coyle has found plenty of work on television and in film. He has appeared in the movies "Me Before You" and "Mary Queen of Scots." The actor later tried his hand at playing former Detective Inspector Stephen Kendrick in the Netflix and BBC miniseries "Requiem." In 2015 and 2016, Coyle made a single episode appearance in "Murdoch Mysteries" and "12 Monkeys." He has also acted as executive producer on a number of short films with Anderson Shelter Productions.
Michelle Dockery (Lady Mary Talbot)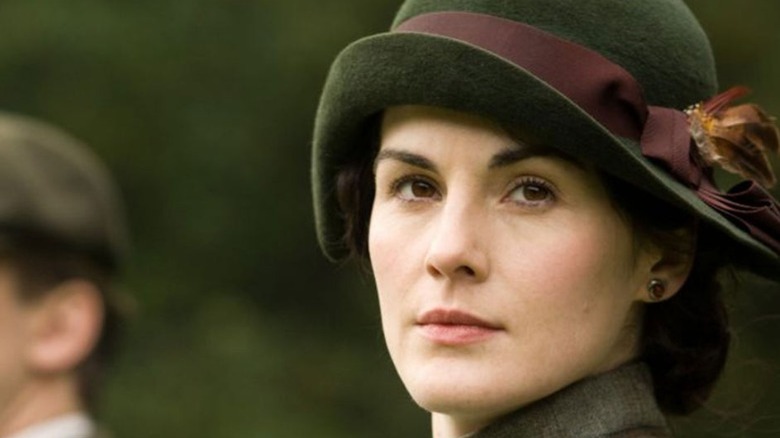 ITV
Fans will remember Michelle Dockery for her performance as Lady Mary Talbot, a part that garnered her plenty of critical praise. During the five years that she was on the show, Dockery was nominated for a Golden Globe Award and three Emmys. The actor made her debut on stage in 2004 with the play "His Dark Materials," and later stood out as Eliza Doolittle in 2007's "Pygmalion."
Dockery has continued her work on stage since the end of "Downton Abbey," appearing as Diana Christensen in "Network" in 2017. In the 2019 Guy Ritchie film "The Gentlemen," she had a leading role as Rosalind Pearson, and earlier played Susie Webster in "The Sense of an Ending." She was also part of the main cast of "Good Behavior" and the American crime drama "Defending Jacob." Her portrayal of Alice Fletcher in the 2017 miniseries "Godless" earned her a fourth Emmy nomination, and she is set to appear in Netflix's "Anatomy of a Scandal."
Joanne Froggatt (Anna Bates)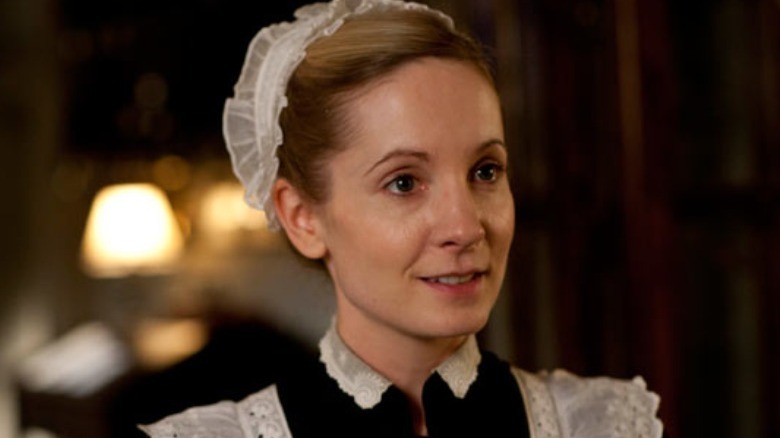 ITV
Joanne Froggatt made her name in ITV shows such as "The Bill" and "Coronation Street" before she appeared in the controversial "Danielle Cable: Eyewitness." This 2003 true-crime drama would go on to earn a BAFTA nomination for best single drama and brought more attention to the actor. She continued to find work in British television before landing the role of Anna Bates in "Downton Abbey." Her portrayal of the housemaid was rewarded with numerous Emmy nominations along with several Golden Globe and Screen Actors Guild Awards wins.
Froggatt has been pretty busy since the end of "Downton Abbey." She had a role in the 2017 biopic "Mary Shelley" and has also appeared in other films, although nothing quite as high-profile as the television series. However, from 2017 to 2020 she starred in the British television thriller series "Liar" with Ioan Gruffudd. After this, she played the title role in "Angela Black," another ITV thriller that aired at the end of 2021. She has also voiced Wendy in "Bob the Builder" since 2015, working on more than 100 episodes and a feature film.
Phyllis Logan (Elsie Carson)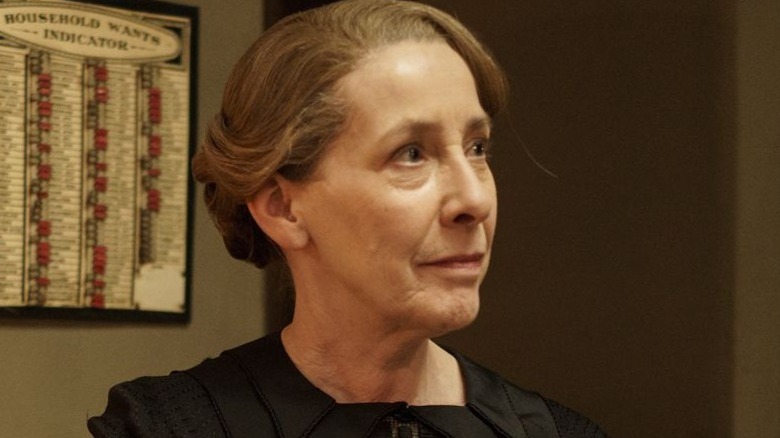 ITV
Scottish actress Phyllis Logan rose to popularity in the 1980s playing Lady Jane Felsham in "Lovejoy." Logan's early career saw her appear in a wide array of television series and films, from "Nineteen Eighty-Four" to "Inspector Morse." Elsie Carson of "Downton Abbey" was her first major role in some time and brought her to a new level of fame. She portrayed the housekeeper throughout all five seasons and two films.
Outside of "Downton Abbey," Logan has not been involved with many high-profile productions. In the world of television, she has had one-off appearances in series including "Doctor Who" and "Bones" alongside main roles in "The Good Karma Hospital" and "Girlfriends." The actor had few film parts until "Downton Abbey," but had a featured role in the 2020 movie "Misbehaviour." She later appeared in "The Last Bus" and "Last Train to Christmas," and is set to appear in a number of upcoming releases including "Rocketry: The Nambi Effect."
Rob James-Collier (Thomas Barrow)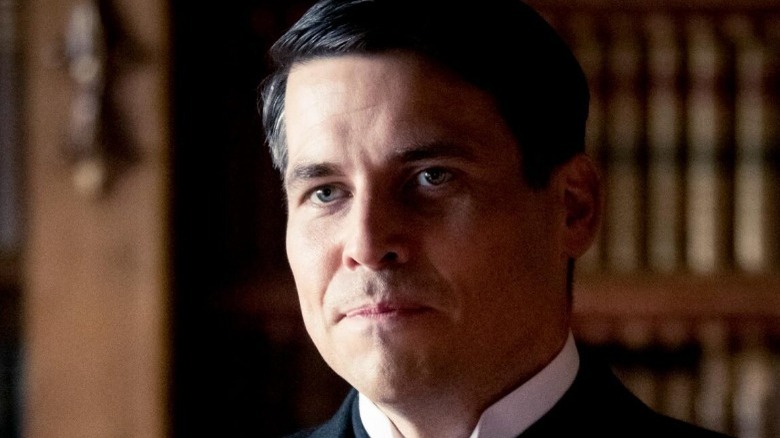 ITV
Rob James-Collier is almost certainly best known for playing Thomas Barrow in "Downton Abbey." He won a Screen Actors Guild Award for outstanding performance by an ensemble in a drama series as part of the wider cast and was a main character throughout the series. Before taking on the character of the footman-turned-butler, the actor was a regular on the British soap opera "Coronation Street" as Liam Conner.
In 2015, James-Collier had a leading role in "A Christmas Star" with Pierce Brosnan and Liam Neeson. He later starred in David Bruckner's horror film "The Ritual," but this was his most recent movie. His main work has been concentrated on television, with a wide variety of appearances on British shows. He has had small parts on the crime dramas "Death in Paradise" and "Vera" as well as shows such as "Urban Myths" and "The Level." His biggest roles have been on "Ackley Bridge" and "Fate: The Winx Saga."
Elizabeth McGovern (Cora Crawley, Countess of Grantham)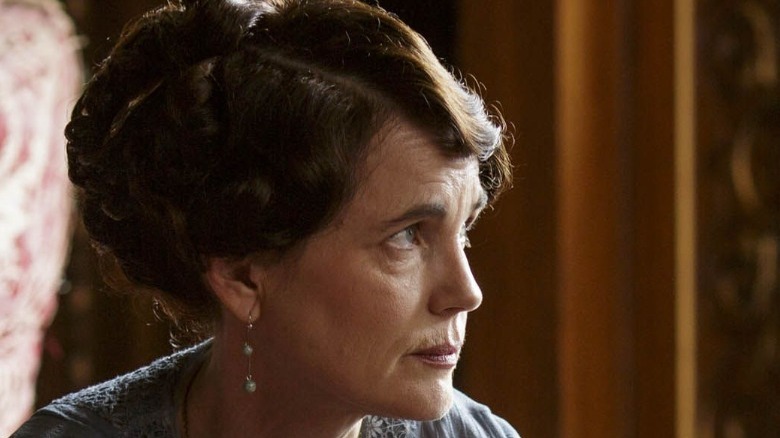 ITV
Before "Downton Abbey," Elizabeth McGovern was perhaps best known for her portrayal of Evelyn Nesbit in "Ragtime." This was followed by films such as "Once Upon a Time in America," "The Handmaid's Tale," and "The Wings of the Dove." Her television roles have largely been in the UK, although they were often small parts. That changed in 2010 when she landed the part of Cora Crawley in "Downton Abbey," a role that she continued in the two movies that followed.
McGovern's television credits have been limited since the finale of "Downton Abbey." In fact, "War of the Worlds" is the only significant role she has had on the small screen since 2015. The miniseries created by Howard Overman is a loose adaptation of H. G. Wells' story starring Gabriel Byrne, Léa Drucker, and Adel Bencherif. In terms of movies, she has appeared in a number of productions such as "The Wife," "Showing Roots," "The Commuter," and "The Chaperone."
Sophie McShera (Daisy Mason)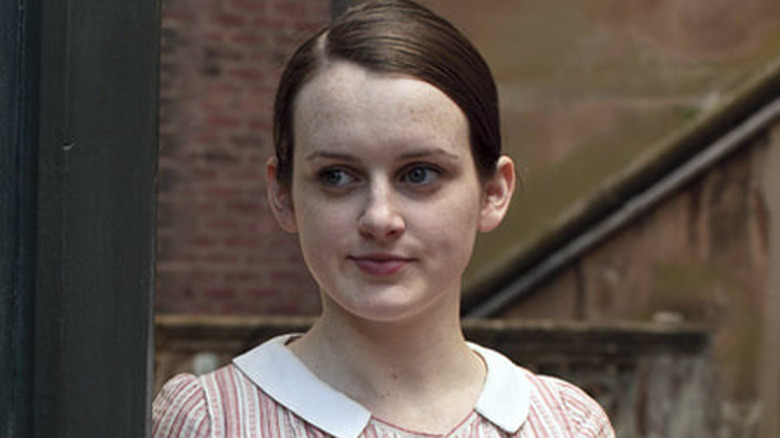 ITV
Prior to appearing in "Downton Abbey" as Daisy Mason, Sophie McShera had a recurring part in the British drama series "Waterloo Road." This stint lasted almost the entire fifth season of the show, from 2009 to early 2010. Before that, the actress was known for her appearances in the soap operas "Emmerdale" and "Doctors." During her time on "Downton Abbey," she was also a regular on "The Job Lot" — a British sitcom that aired on ITV 2.
Most of her work following "Downton Abbey" has been on television. Along with a number of small roles in British shows, she had a regular gig on "Galavant." The ABC musical comedy starred Joshua Sasse, Timothy Omundson, and Vinnie Jones, with McShera playing a maidservant called Gwynne. Fellow alumni Hugh Bonneville was a regular in the series as well. Outside of the two "Downton Abbey" movies, McShera has been involved with two major productions: Disney's 2015 adaptation of "Cinderella" and 2019's "The Personal History of David Copperfield" from Armando Iannucci.
Lesley Nicol (Beryl Patmore)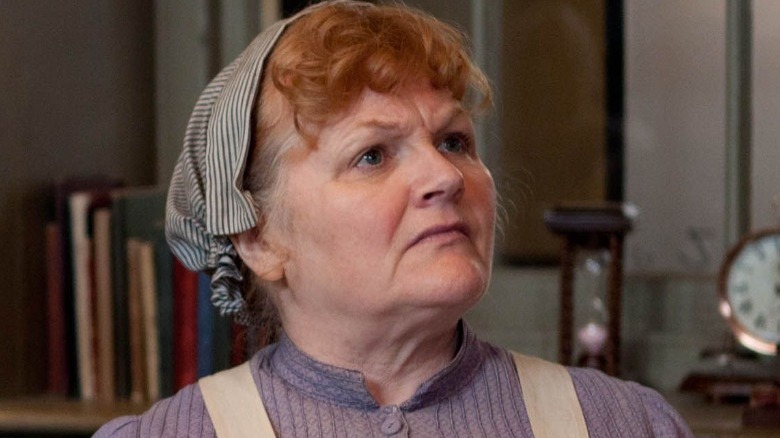 ITV
Prior to starring in "Downton Abbey" as Mrs. Patmore, Lesley Nicol had many television credits to her name. These were mainly one-off appearances in shows such as "The Bill," "Casualty," and "Shameless." But her performance as the Downton Abbey cook is arguably her most high-profile role.
Nicol has not struggled to find work following the conclusion of "Downton Abbey": She has made several television appearances with both live-action roles and voice work. This has included voicing characters in "The Tom and Jerry Show," "Goldie & Bear," and "Jellystone!" She has also had a recurring role on the crime drama "The Catch," and appeared briefly in Amazon's "The Boys." Her most substantial post-"Downton Abbey" role was on "Beecham House," a historical drama about life for an English family in India at the turn of the 19th century: It received mixed reviews, but was billed at the time as a Dehli "Downton Abbey."
Maggie Smith (Violet Crawley, the Dowager Countess)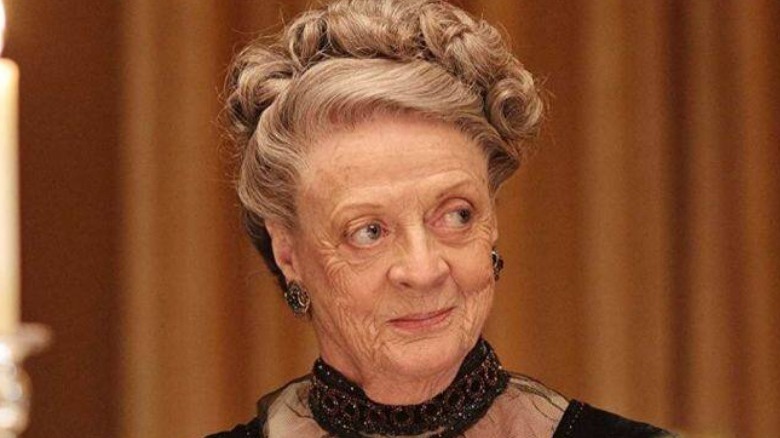 ITV
Such is the career of Maggie Smith that her iconic role as Violet Crawley in "Downton Abbey" is only a small piece of an impressive filmography. Since the early 1950s, Smith has appeared in more than 60 films and 70 plays, and is one of just a handful of people to achieve the Triple Crown of Acting by winning two Oscars, four Emmys, and a Tony award. Three of the Emmys came for her work on "Downton Abbey," having appeared in all five seasons and both films.
Despite being in her late 80s, Smith shows no sign of slowing down. Since the conclusion of "Downton Abbey," she has appeared in several movies. This includes "The Lady in the Van" — for which she received Golden Globe and BAFTA nominations — along with Netflix's "A Boy Called Christmas" and "The Miracle Club." Smith went on to provide her voice for the animated movie "Sherlock Gnomes." She was also part of the documentary "Nothing Like a Dame" with Judi Dench, Eileen Atkins, and Joan Plowright. Following an 11-year absence from the theater, Smith was once again on the stage in 2019 in Christopher Hampton's play, "A German Life."
Penelope Wilton (Isobel Grey, Lady Merton)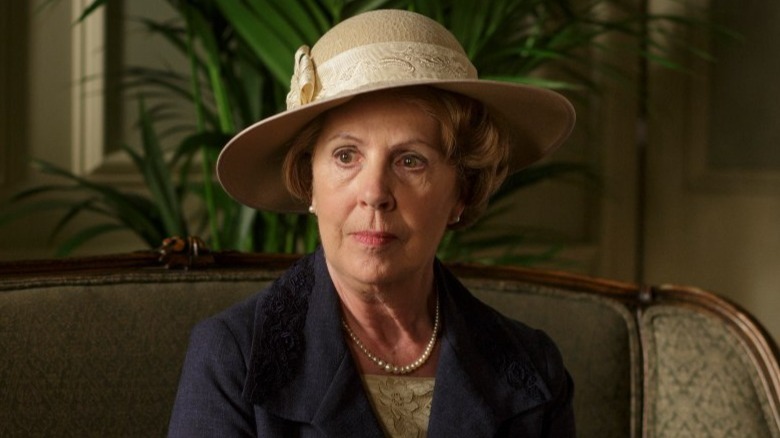 ITV
Penelope Wilton has been a familiar face on British television for many decades. She became a household name in the 1980s in the UK after appearing alongside Richard Briers in the sitcom "Ever Decreasing Circles." Wilton went on to be a frequent television actor and made several appearances in "Doctor Who" as Harriet Jones. In "Downton Abbey," she plays Isobel Grey, the bereaved mother of the late Captain Matthew Crawley.
Even though Wilton is now well into her 70s, she has not slowed down. Just a year after the conclusion of the "Downton Abbey" television series, she appeared as a regular on "Brief Encounters" for six episodes, and also played the Queen in "The BFG," the live-action adaptation of the classic Roald Dahl story directed by Steven Spielberg. A few years later, she took on the role of Anne in Ricky Gervais' "After Life" on Netflix. In 2016, she was made a Dame in the Queen's 2016 Birthday Honours in recognition for her services to drama.
Kevin Doyle (Joseph Molesley)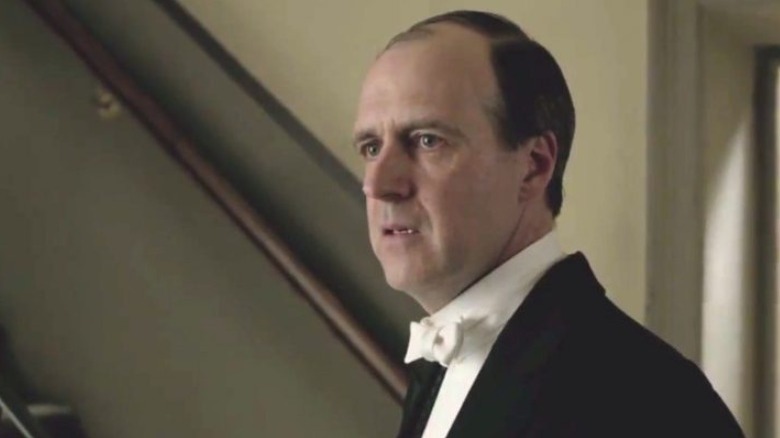 ITV
Although Kevin Doyle has had an extensive career, with dozens of television credits to his name, his work has been focused primarily on the stage. Throughout his life, he has appeared in many different plays, including 10 productions with the Royal Shakespeare Company. By the time he was cast as the unlucky valet and footman Joseph Molesley, Doyle had become a regular on British television on shows such as "The Lakes," "Holby City," "Coronation Street," and "Midsomer Murders." 
He has continued his work on stage and still frequently makes appearances on a variety of television shows. In his post-"Downton Abbey" years, he has held recurring roles on "Happy Valley," "Paranoid," "Miss Scarlet and The Duke," "Silent Witness," and, most recently, the high-profile Netflix show "The Witcher." Although he rarely appears in film, in 2021 he was featured as Joseph of Arimathea in "Resurrection" alongside Richard Coyle and Joanne Whalley.
Allen Leech (Tom Branson)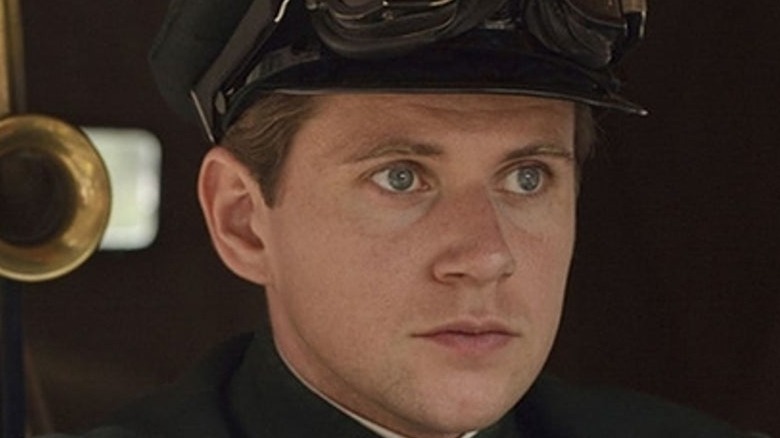 ITV
Allen Leech shot to stardom playing Tom Branson in "Downton Abbey," the Irish revolutionary-turned-chauffeur who throws the Crawley family into chaos by falling in love with and marrying their youngest daughter, Lady Sybil. Before he joined the cast of the historical drama, Leech was known for his work on British television. He had roles in "The Tudors," "Rome," and "Black Mirror" in the run-up to his portrayal of Tom Branson. He was also a regular in Irish movies such as "Cowboys & Angels" and "Man About Dog."
Leech has had a few high-profile acting jobs since "Downton Abbey." He was a recurring character in the unsuccessful Canadian crime series "Bellevue," and went on to take on the part of Scott Yardley in "Surveillance." In 2014, he starred alongside Benedict Cumberbatch in the World War II drama "The Imitation Game." Since the series ended in 2015, he has arguably been best-known for his portrayal of Freddie Mercury's former manager Paul Prenter in the Queen biopic "Bohemian Rhapsody."
David Robb (Dr. Richard Clarkson)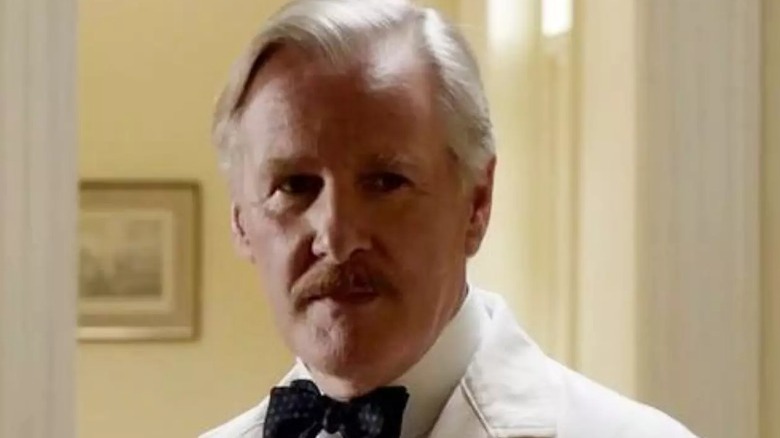 ITV
David Robb was responsible for playing the Downton village doctor Richard Clarkson in "Downton Abbey." While his character was initially not considered part of the main cast for the first three seasons, the role was given more prominence afterward. Despite this, he has yet to appear in a "Downton Abbey" film. The Scottish actor was known for appearing in a variety of British television shows and films throughout the 1980s and 1990s. He also provided voicework for several "Star Wars" games in his long career.
Robb has not had many roles since leaving "Downton Abbey" in 2015 following its finale. His first role after the series was in the 2016 film "Sacrifice," where he played Richard Guthrie. In 2019, he had a role in the second season of "Clique" as Dean Wentworth, the head of a university. Two years later, the actor portrayed David in "All Those Small Things," an American drama about a British game show host who travels to the US to find new meaning in his life.
Dan Stevens (Matthew Crawley)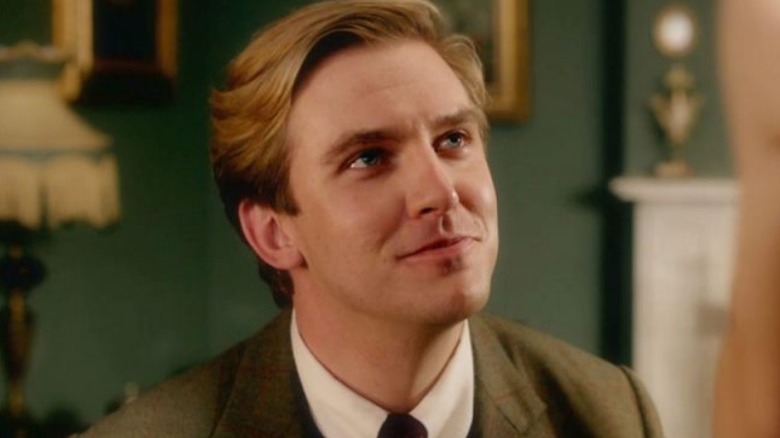 ITV
For the first three seasons of "Downton Abbey," Dan Stevens plays Matthew Crawley. A distant cousin to the aristocratic Crawley family, he is the only male heir to the estate, and thus a natural romantic interest for Mary. One of the more popular characters on the show, his departure devastated many fans who didn't want to see him leave. The writers originally intended to kill off the character during Season 4, but the actor had decided to leave to pursue other opportunities. Before "Downton Abbey," Stevens had performed on stage and was featured in television shows such as "Sense & Sensibility" and "The Turn of the Screw."
Since leaving the series, Stevens has had a busy career. He has concentrated on cinema rather than television, for the most part, starring in films such as "The Guest," the Disney remake of "Beauty and the Beast," and even a German-language role in "I'm Your Man," which was shortlisted for the 2022 best international feature at the Academy Awards. He also starred in the FX series "Legion" between 2017 and 2019.
Jessica Brown Findlay (Lady Sybil Branson)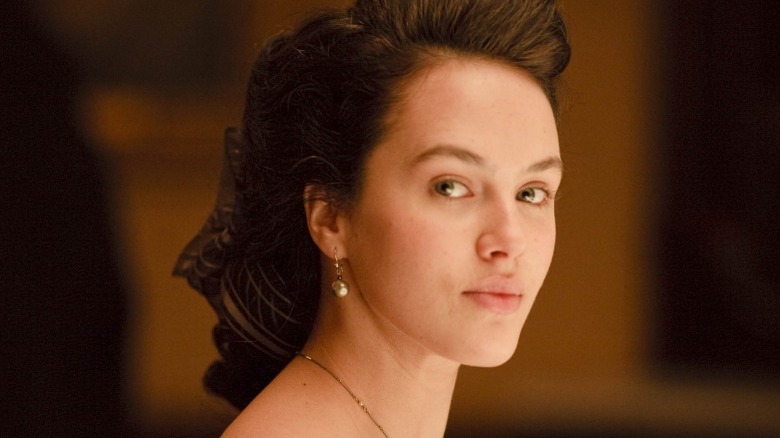 ITV
Like Dan Stevens, Jessica Brown Findlay was only in the first three seasons of "Downton Abbey." She portrayed Lady Sybil Branson during that time, the youngest daughter of Lord and Lady Grantham. Her departure came after the character suffered from eclampsia after giving birth to a daughter. While in the period drama, Brown Findlay was also part of the cast of the comedy-drama film "Albatross." Before that, she had appeared in the British sci-fi comedy "Misfits" for two episodes and had a part in the short film "Man on a Motorcycle."
Following her character's death in "Downton Abbey," the actor has had a number of different roles. She was in the film adaptation of "Winter's Tale" with Colin Farrell in 2014 and later starred in "Victor Frankenstein" and "England is Mine." From 2017 to 2019, Brown Findlay was a main cast member of the period drama "Harlots" and lent her voice to the character of Lenore in Netflix's "Castlevania." Since 2020, she has also had a main role on the Peacock-exclusive show "Brave New World."