The NCIS Season 9 Scene That Went Too Far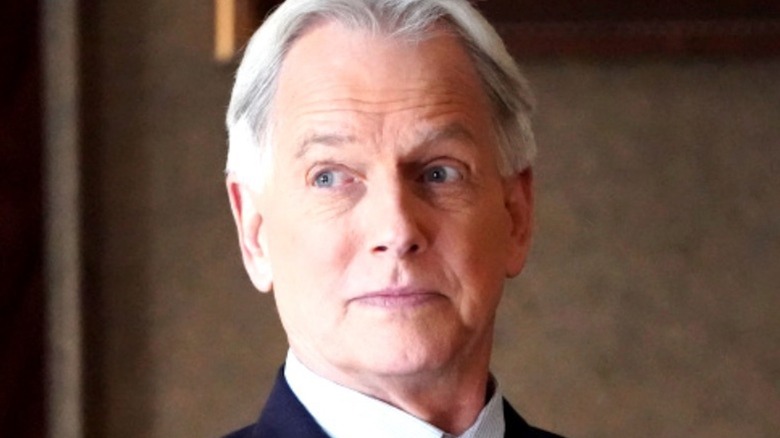 Bill Inoshita/CBS
The military procedural drama "NCIS" has been running since 2003 and is currently in its 19th season of investigative entertainment. The CBS series has been popular among viewers for as long as it's been on the air and has been nominated for People's Choice Awards, Emmys, and other accolades multiple times (via IMDb). Given the amount of time "NCIS" has been on the air, audiences have had to get used to seeing members of the team come and go. Naturally, it's hard to say goodbye to a beloved character, like Gibbs (Mark Harmon), the former leader of the NCIS crew — especially when they've served as the bedrock of the series. Luckily, at least one member of the original crew remains, which should keep audiences happy. 
As sad as it is to see familiar faces leave, one universal truth has emerged: "NCIS" likes to craft dramatic exits for its characters. As time has gone on, audiences have gotten used to living with the worry that something terrible could happen to any of the long-standing characters at any moment. This is especially true of Season 9, which aired from 2011 to 2012.
Season 9 of "NCIS" is packed with ups, downs, and big plots twists as the team works tirelessly to protect civilians from evil in multiple forms. In it, we see everything from Tony DiNozzo (Michael Weatherly) getting shot to Ziva David (Cote de Pablo) receiving a marriage proposal. Since "NCIS" is a crime drama, there are plenty of scenes that may be difficult for some audiences to watch, especially because of the emotional wringer they're put through during the ninth season. However, there is one scene that arguably goes too far that is worth talking about, especially because it involved a popular character.
The Season 9 finale ends with a shocking Ducky scene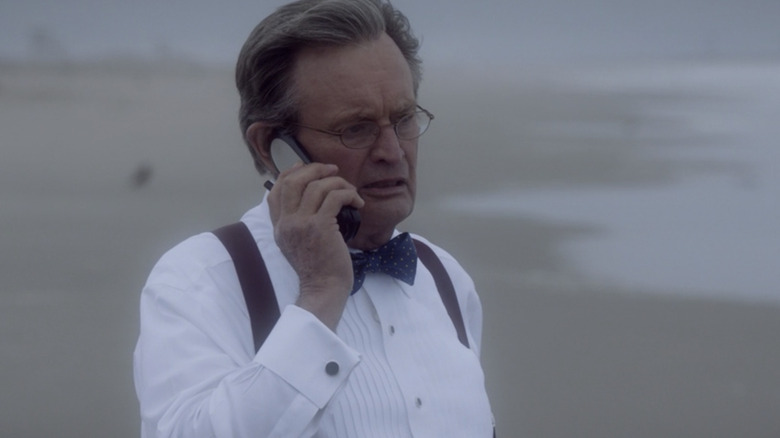 CBS
In every season of "NCIS," there are moments that are hard to handle, be it a gruesome crime scene, an awkward moment, or a time when a fan-favorite character exits the show. In Season 9, Episode 24, "Till Death Do Us Part" (via IMDb), "NCIS" viewers get a taste of inevitable heartbreak when, at the end of this action-packed season finale, medical examiner Donald "Ducky" Mallard (David McCallum) has a heart attack. The shocking event is just one of many packed into the hour-long season finale, and it arrives in the latter half of the episode as the tension begins to increase. 
"Till Death Do Us Part" sees Gibbs and his team pull out all the stops as they continue to investigate a series of deadly explosions. Gibbs recruits Dr. Samantha Ryan (guest star Jamie Lee Curtis) to help. Soon, a man named Harper Dearing (Richard Schiff) becomes the focus of the NCIS team's investigation. In the final act, Dearing's final bomb is set off right outside NCIS headquarters, with the blast hitting the building while Gibbs, McGee, Ziva, DiNozzo, and Abby (Pauley Perrette) are still inside.
In the final scene, Ducky walks along the beach. As he takes in the view, he receives a call, presumably about the fatal bombing. Ducky demands "that no one touch any of the deceased," and, as he speaks, pauses as a heart attack strikes. The last image of the Season 9 finale is of Ducky after he collapses on the beach as the tide rolls in. It seems to be a result of overwhelming stress from this shocking phone call, and audiences are left to wonder about Ducky's fate, as well as the fates of those team members who are still trapped in the building.
Fans were fans concerned for Ducky's well-being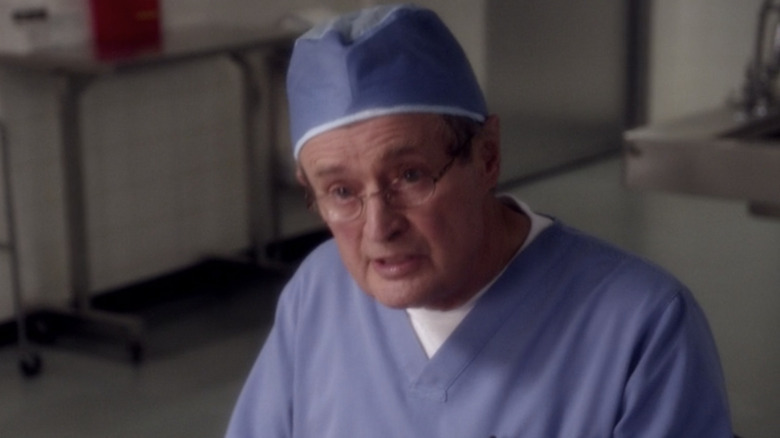 CBS
The "NCIS" Season 9 finale is so dramatic and features a final scene so heartbreaking that it should come as no great surprise it's long been stuck in the minds of fans. In June 2021, when u/Nuthin-2C-Here-Folks asked on Reddit, "Any episodes of NCIS that made you cry?" the responses were plentiful. Redditor u/socal_guy1320 listed the scene among his top three picks. "Ducky having a heart attack, Gibbs dad passing away, and Palmer's wife dying. Those are my top three. There are more that hug at the heart, but these three made me cry." Likewise, commenter u/Siobhan945 mentioned Ducky's medical emergency as one of their top tear-jerking moments of all time from "NCIS."
A particularly haunting April 2021 post from u/RaijinOdinson on the r/NCIS subreddit points out a curious detail about this Ducky scene that makes it all the more distressing to think about. " As he's falling, in the background, there is a single crow," the Redditor writes, and they go on to point out that " crows represent bad luck if one flies past" and " a single crow can represent death." We went back to check to see if the scene did, in fact, feature a crow. Upon further inspection, it's unclear what kind of bird is behind Ducky, but the theory does seem to align with the events of the scene and its implications about Ducky's future.
Ducky is a vital character in the series whose charm and random educational banter have fans fully invested in his well-being. As such, watching him have a heart attack in the ninth season finale of "NCIS" was a scene that was a bit too much for some viewers.