Shawn Ashmore Reveals His True Feelings About Playing Lamplighter In The Boys - Exclusive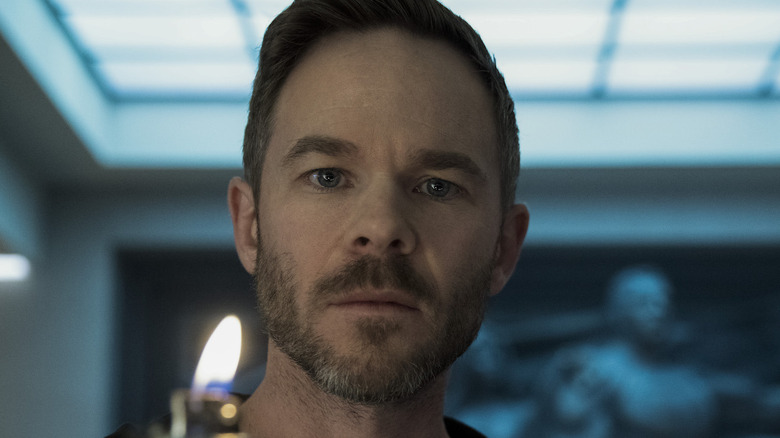 Jasper Savage/Amazon Studios
Shawn Ashmore is no stranger to playing superheroes. He brought the frosty mutant Iceman to life in four "X-Men" films, a role that remains among his most beloved onscreen outings. Fans were delighted when he showed up as the much discussed but previously unseen disgraced superhero Lamplighter in the second season of Prime Video's "The Boys."
Ashmore was perfectly cast as the fire-powered, morally conflicted Supe. Lamplighter was a character who had done horrible things — and had a disturbing superhero-centric porn addition — yet also shows remorse for his past crimes and even goes out of his way to protect the titular team. It's a brief but exhilarating arc and, despite his limited screen time, Ashmore manages to bring all the layers of his character to vivid, memorable life.
In a recent exclusive interview, Ashmore filled Looper in on how he felt about joining "The Boys" and whether he'd be open to reprising the role of Lamplighter.
Why Ashmore was "nervous" about playing Lamplighter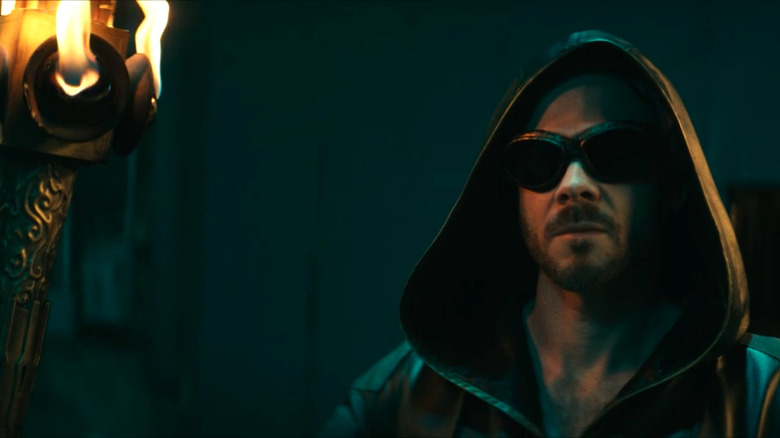 Prime Video
While Ashmore was enthusiastic about appearing on the popular series, he confessed that taking on the part of Lamplighter was "so scary, because I was a huge fan of the show. I loved the first season.
"I was really nervous," he continued, "because I was like, 'I don't want to screw this up.' I love this show. It's my favorite show on TV. I want to come and be a strong part of it."
Fortunately, reading the episodes in which he appeared put Ashmore's mind at ease. "I read the episodes, and the episodes were amazing," Ashmore explained. "I loved the character. A lot of the work was done for me, though, because they've been talking about Lamplighter throughout the first season. It's this established character: former member of [The Boy's superhero team] The Seven, did all these horrible things to the grandchildren [of Mallory, the founder of the Boys], [there were] arguments between Frenchie and [Mother's Milk] about it. It's this established character, all the groundwork was done, so all I had to do was show up, and it was like, 'Oh my God, it's Lamplighter.' Like, 'Oh, crazy, here he is.'"
Could Lamplighter make a miraculous return?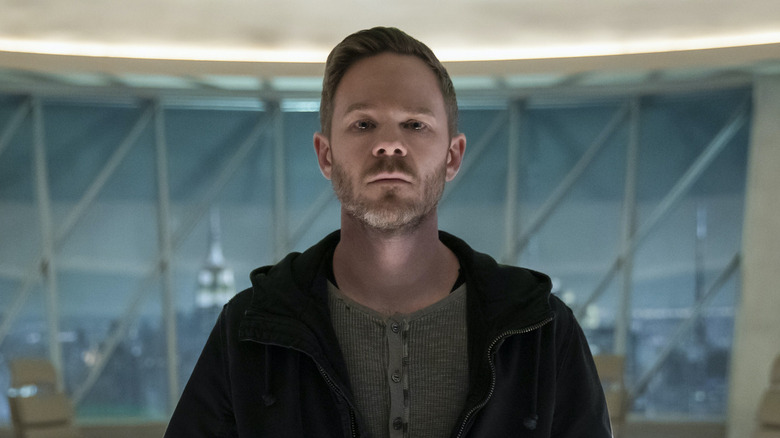 Jasper Savage/Amazon Studios
"It was amazing," raved Ashmore about "The Boys" and his experience filming the show. "The cast, the writing, the direction — it was so fun."
In fact, while Ashmore knew Lamplighter wouldn't be sticking around for long, he enjoyed his time on the show so much, he was disappointed when came to a close. "I knew that Lamplighter was going to die before I accepted the role. I knew that it was just a short arc, and I was bummed. I was like, 'Cool, great. Eventful and impactful.' Once I started shooting, I was like, 'Oh man, I don't want this to end. I love this character. I love the journey, I love the relationship with Hughie, I love where it could go.' It was a bummer that it ended, but also it was so impactful, I think."
Given Lamplighter's untimely demise, Ashmore was doubtful that his character would be returning to "The Boys" in future seasons. However, he said he'd be open to the possibility if there was a way to incorporate his character into a flashback. "I doubt it's going to happen," Ashmore admitted, "but I'd be down if it came along."
Ashmore can currently be seen in "The Free Fall," now playing in select theaters and available on VOD and digital.