We Finally Know The Plot Of The Canceled Lizzie McGuire Reboot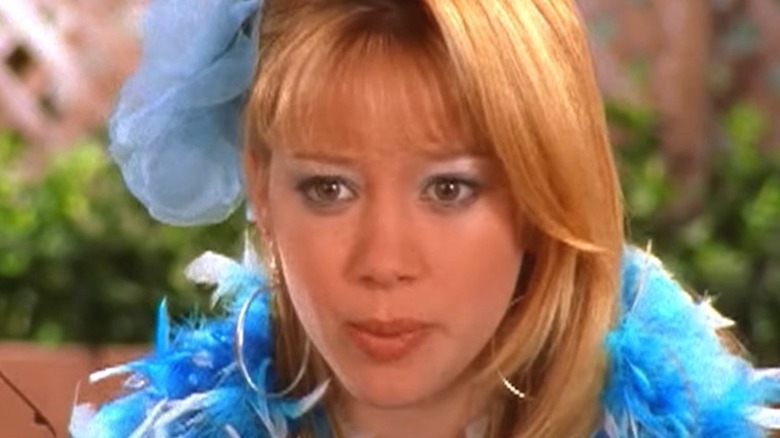 Disney/Youtube
Audiences first met Hilary Duff — now the star of Hulu's new sitcom "How I Met Your Father" — as the titular middle schooler of Disney Channel's "Lizzie McGuire." The series ran from 2001 to 2003 and followed Lizzie as she navigates junior high alongside her best friends Miranda (Lalaine) and Gordo (Adam Lamberg), the latter of whom is in love with Lizzie. Lizzie and her friends face issues such as mean popular girls, unrequited crushes, and general adolescent topics — in one iconic episode, for example, Lizzie and Miranda fret over buying their first bras.
It was a pivotal show for many millennials growing up — which is why it was such exciting news when it was announced in August 2019 that there was a "Lizzie McGuire" sequel series in the works (via Deadline). However, despite the fact that filming had already begun — with many original cast members on board — the project was scrapped by Disney+ in December 2020 (via Variety). As to why the series was canceled by Disney+, there were reports that there were creative differences between the project talent and Disney, as the show was deemed too mature for the family-friendly streaming service (via Newsweek). 
In the wake of the cancelation news, fans were left wondering what exactly they were missing out on — what was the "Lizzie McGuire" sequel going to be about? In what way was it too mature for Disney? Well, in a recent interview, Duff has finally revealed what the plot of the scrapped show would've been.
Lizzie was going to move back in with her parents after being cheated on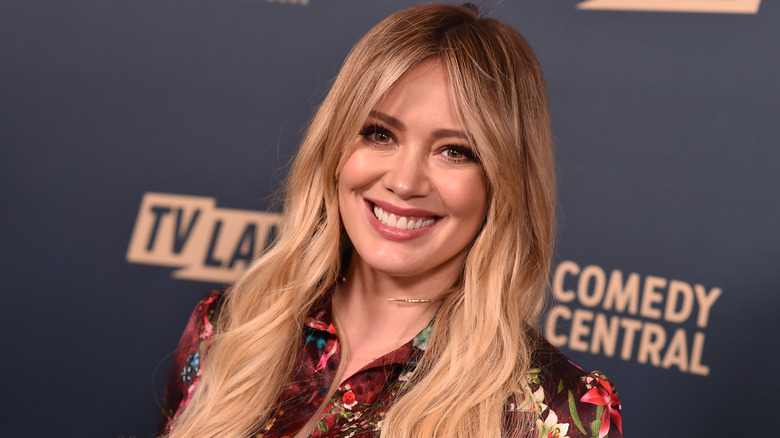 DFree/Shutterstock
In a recent interview with Cosmopolitan to promote "How I Met Your Father" — which Hillary Duff became available to star in after the "Lizzie McGuire" revival fell through — Duff opened up about the scrapped series. Firstly, when asked if she's thought about leaking the filmed episodes, Duff responded, "I would be lying if I didn't say I didn't have those thoughts a few times. But I wouldn't, because in my 34 years I've realized that everything does happen for a reason. There's a time and a place for everything. It just wasn't her moment. I'm constantly asked about it still. All it does is breathe life into the fact that people still want it, and that's really sweet."
The interviewer then asked the question that has been on everyone's minds since the news of the cancellation was announced — what was the series going to be about? Duff revealed, "My character was moving back home with her parents because she caught her soon-to-be fiancé cheating on her, and she was falling flat on her face at the moment and being like, 'I need to pivot because everything that I thought was wasn't, and I'm turning 30. What the f***?'"
While that sounds pretty on par for a show that was going to center on a 30-year-old, we can only assume that there were more mature plot details involved that Disney+ couldn't get on board for. Luckily, Duff still got her own starring vehicle with "How I Met Your Father" for her fans to enjoy. The series is currently airing on Hulu every Tuesday.