The Last TV Show Meat Loaf Was In Before He Died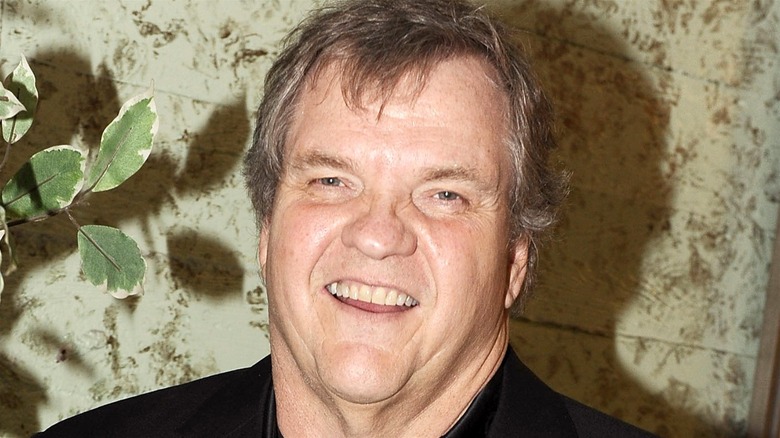 Angela Weiss/Getty
The musician and actor Meat Loaf passed away on January 20, 2022 of currently undisclosed causes. As a singer, his credentials were unimpeachable, but his stage and screen legacy was just as solid.
Getting his big break off-Broadway as part of the cast of "Hair" (per Playbill), Meat Loaf later portrayed Eddie in the big-screen version of "The Rocky Horror Picture Show" (and in fact originated the parts of Eddie and Dr. Scott in the original production of the stage show in 1975, as noted by the official fan site) and Robert Paulsen in "Fight Club." According to IMDb, he had further supporting roles in films such as "Spice World," "The Salton Sea," "The Gun In Betty Lou's Handbag," and "Wayne's World." He also popped up in a variety of guest spots on a number of TV shows, such as "Monk," "Elementary," "Glee," "House," and "Nash Bridges."
He continued to appear in various capacities on television and film all the way through 2021. But which TV role marked Meat Loaf's final appearance as an actor? 
Meat Loaf had a recurring role in Ghost Wars
Meat Loaf's final appearance as an actor was in the SyFy series "Ghost Wars," where he portrayed Doug Rennie for seven of the show's 13 episodes (via IMDb).
"Ghost Wars" told the story of an Alaskan town named Port Moore, which is plagued by the ghosts of their dead. Those spirits exist in perpetual combat with the living and seek to grow their number by murdering those left behind. Only Roman Mercer (Avan Jogia) can save the town with his psychic gifts. But Roman is a total social outcast who must win over the hearts and minds of the squabbling, suspicious citizens of Port Moore to make progress in his quest.
Doug is the town handyman who is haunted, quite literally, by the spirit of his daughter Maggie Rennie (Elise Gatien). Maggie was murdered and her killer never found — at least, until her ghost tells the truth of her passing and Doug seeks revenge. Meat Loaf's performance in the series is a quiet, mature, and steady one — and quite a way to end a decades-long career.