Don Cheadle Confirms What We Suspected About Brie Larson's On-Set Behavior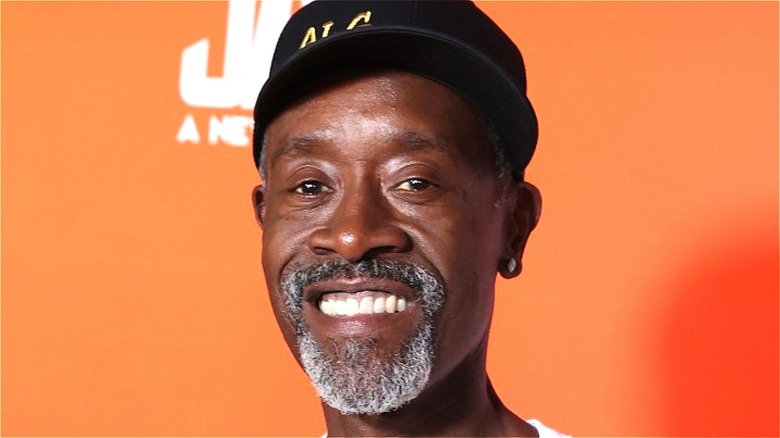 Matt Winkelmeyer/Getty
The Marvel Cinematic Universe is filled with actors portraying all sorts of superheroes, usually in their own individual movies or shows. However, given that the MCU is a shared universe, there are obviously occasions when these characters team up to defeat a big threat. No threat, thus far, has been bigger than Thanos (Josh Brolin) from "Avengers: Infinity War" and "Avengers: Endgame." These movies saw some of the largest ensembles of superhero characters ever presented in live-action format, and fittingly, they weren't without their controversies.
During a press tour for "Avengers: Endgame," Brie Larson (Captain Marvel), Chris Hemsworth (Thor), and Don Cheadle (War Machine) did an interview with ET that ended up being the source of some drama after a body language expert criticized Larson's demeanor during the interview (per IndieWire). However, Cheadle himself set the record straight when it comes to Larson's on-set behavior and her standing with the rest of the cast of "Avengers: Endgame."
Don Cheadle said fans were 'reading in' to rumors that Brie Larson clashed with her fellow Avengers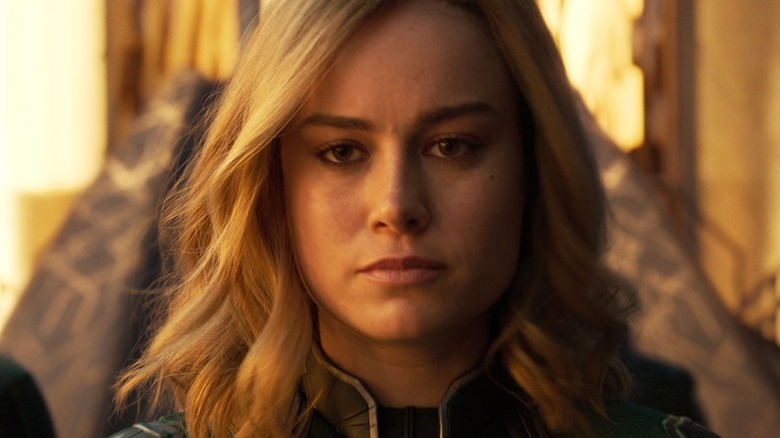 Marvel Studios/Disney
In a since-deleted series of tweets in 2019, Don Cheadle threw cold water on the idea that there was drama between Brie Larson and her co-stars on "Avengers: Endgame" (via Comic Book). In one of the tweets, Cheadle said, "whoever you are, you're reading in. take a break from your detective work. we're all good. hope you enjoy the movie." Cheadle went on to tag Larson herself in another tweet. "[Brie Larson] so many speculators tonight, ma. see you tomorrow," the actor said.
While it's entirely possible that there still could have been tension on the set of "Avengers: Endgame" between Larson and the rest of the cast, Cheadle's comments seem to imply that the claims about potential drama were overblown. As Cheadle himself said in a since-deleted tweet that was a direct response to someone claiming the actor was visibly upset with Larson during one of their interviews, "you kids are hilarious."