The NCIS Character You Forgot Billy Dee Williams Played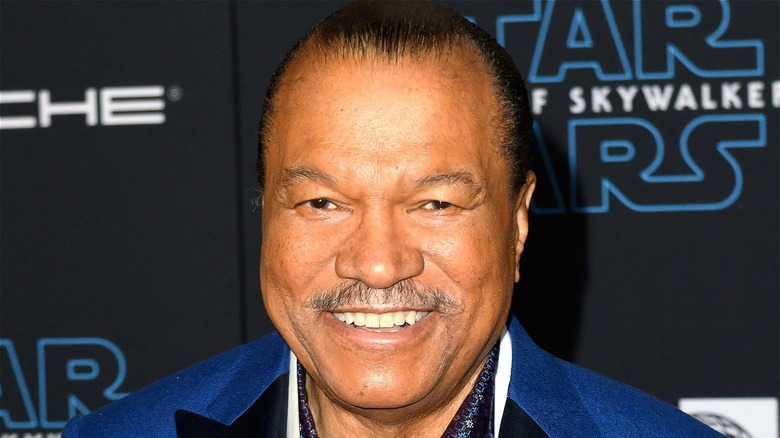 Silvia Elizabeth Pangaro/Shutterstock
While it's difficult to imagine Billy Dee Williams as anything other than an actor, he actually started acting as a way to pay for his art supplies while he was attending the National Academy of Fine Arts and Design on a scholarship. He fell in love with acting, and told Backstage West that he wants to "drop dead with a paintbrush in my hand" or "drop dead doing a soliloquy on the stage." Decades later, Williams is now a certified acting legend.
No matter what he's in, whether he's the lead character or playing a guest role, fans will stop and take a second look when his name comes up. Besides his "Star Wars" character Lando Calrissian, he is adored by legions of fans for his smooth, velvety voice and cool persona. Williams can't be put into a box, and his 153 credits are proof that he doesn't shy away from any genres or roles, whether he's voicing Admiral B****face in "Titan Maximum," or playing himself in "Scooby-Doo and Guess Who?" But due to all those projects, it's easy to forget that he played a very notable role in "NCIS."
Billy Dee Williams played Gibbs' namesake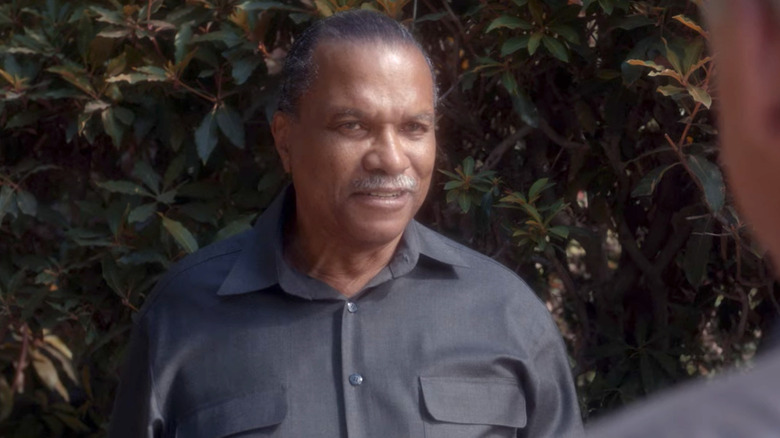 CBS
"We needed someone with a certain charisma, a certain presence. We had all this history built into this story, so you really needed somebody who needed to have a certain amount of gravitas," producer Mark Horowitz told CBS (via Cheat Sheet) when discussing Billy Dee Williams' role on "NCIS." Williams portrays Leroy Jethro Moore, a former U.S. Marine and World War II veteran Special Agent Leroy Jethro Gibbs (Mark Harmon) is named after.
First appearing in 2012 in the episode "The Namesake," Moore shows up on the agents' radar when they find out during a murder investigation that he pawned his Medal of Honor. Gibbs reveals that Moore had been his father's best friend, and the two men opened a store together. After Gibbs' mother died of cancer, the men had a fight and hadn't spoken since. The episode ends with the two old friends putting the past behind them and Gibbs giving Moore the Medal of Honor back.
The next and last episode with an appearance by Williams was two years later in the episode "Honor Thy Father," when Gibbs' father dies and Moore attends the funeral. According to the "NCIS" Fandom site, Moore is mentioned in Season 16 and the character is said to have died in 2019, so unless he shows up in flashbacks, no more appearances by Williams are expected.