NCIS Stars Confirm What We All Suspected About Mark Harmon's On-Set Behavior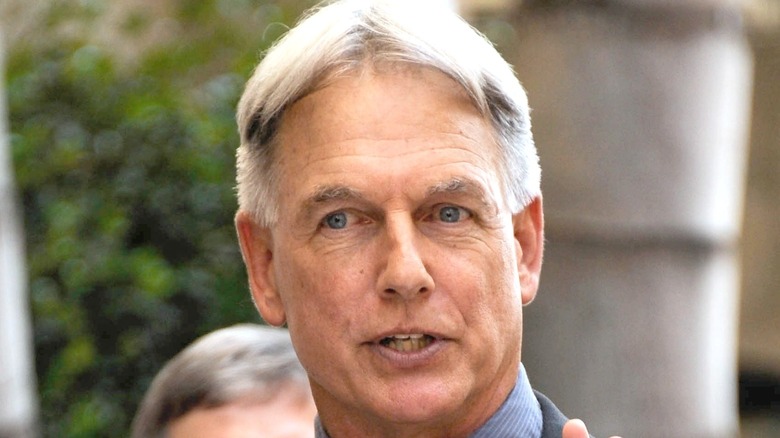 Albert L. Ortega/Getty Images
"NCIS," the CBS police procedural drama, is currently in the middle of airing its 19th season. Having aired in 2003, the popular series is nearing two full decades on the air, which is an impressive feat for just about any television show. Created by Donald P. Bellisario and Don McGill, "NCIS" follows the Major Case Response Team special agents of the Naval Criminal Investigative Service in Washington, D.C.
For much of the show's run, the fictional team was led by Supervisory Special Agent Leroy Jethro Gibbs, played by Mark Harmon — who is widely considered the face of the show. However, in October of 2021, The Hollywood Reporter wrote that Harmon would no longer be working on the show as a series regular, with Season 19, Episode 4 acting as a conclusion to Gibbs' story — for now. "As an executive producer and dear friend, Mark continues to be an integral part of the fabric of the show," executive producer and showrunner Steven D. Binder said in a statement. "So regarding the future of Gibbs, as long-time fans of the show may have noticed over the years ... never count Leroy Jethro Gibbs out."
Still, Harmon has exited the series at least for the time being, leaving fans to reflect on his legacy. Luckily for us, TV Insider gathered up comments made about Harmon by his "NCIS" co-stars, in which they reveal what it was like to work with him on the set of the show.
NCIS actors loved working with Harmon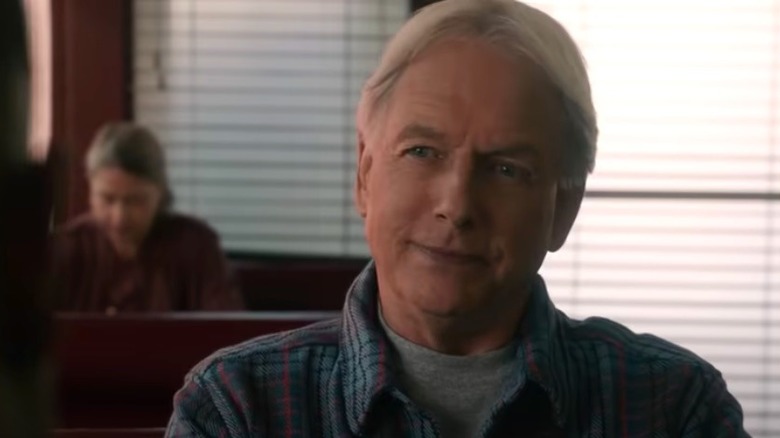 CBS
In lieu of Mark Harmon exiting "NCIS," TV Insider sought out what Harmon's co-stars have said about working with him over the years — and, naturally, they all have good things to say. To start with, David McCallum, who plays Dr. Donald "Ducky" Mallard, credited Harmon with creating a productive working environment. McCallum said in 2007, "There was always a certain degree of chaos [at one point during the series' production], but it's all gone now. Mark was instrumental in putting our house in order — I really thank him for that."
Around the same time, in 2009, co-star Michael Weatherly, who played Senior Field Agent Anthony DiNozzo through Season 13, complimented Harmon's on-set behavior, saying, "[Harmon is] a very rare person in this business because there's no assistant, no entourage. Mark is largely just a very straightforward, approachable, calm, assertive guy. He's not a people pleaser." More recently, in 2019, Cote de Pablo, who joined in Season 3 as Special Agent Ziva David, said of Harmon, "We were always trying to infuse [scenes] with different things, try something new. Mark has been here for years, and he's still bringing it."
Further, even those closest to Harmon recognize his impressive professionalism. Harmon's real-life wife Pam Dawber, who played Marcie Warren in later seasons, raved about Harmon in 2021, saying, "Mark is for the best of everybody and everything. His ego does not extend. He just wants it all to work."
We'll definitely all miss Harmon's on-screen presence in "NCIS" — just as his co-stars will miss his off-screen presence.
Mark Harmon has helped many cast members in their careers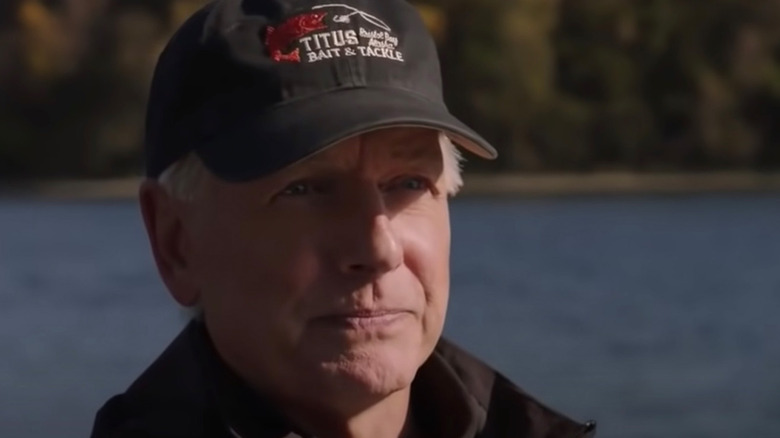 CBS/YouTube
Being that Leroy Jethro Gibbs was the head of NCIS' Major Case Response Team, Mark Harmon was considered the lead of the show. As the lead actor on the series, Mark Harmon's role came with different responsibilities than the other roles in the cast.
Sean Murray, who plays Tim McGee, told Country Living that Mark Harmon was "number one." "We wouldn't be here, 16 years later, if it wasn't for Harmon," he said. "Harmon is a very special individual."
Murray first met Harmon when Murray was 15 years old on a project "Harts of the West," when Mark Harmon was called in to replace Jeff Bridges to play a drunken rodeo clown. Murray was impressed by Harmon's professionalism and work ethic even then.
Cote de Pablo, who plays Ziva Davis, said that Mark Harmon was one of her mentors. "[Mark Harmon] is more of a friend mentor. He was always like a father figure to me," she said during an interview with BUILD (via YouTube). "Obviously, Ziva and Gibbs have that but Cote and Mark have that as well."
When it came to being the lead actor, Michael Weatherly, who played Anthony DiNozzo, relied on Harmon's advice when it he got his own series-lead role on the CBS drama Bull.
"It's been very illuminating and given me a great deal of insight and regard for what Mark Harmon was doing all those years [on "NCIS"]," Weatherly told USA Today. When I was like, 'How come he doesn't have as much fun as the rest of us?'"