This Iconic Cooking Competition Is Getting A Netflix Reboot
Cooking shows have been around since the birth of television, but cooking competition shows are more of a 21st century phenomenon. Since 2001, some of the most popular primetime shows have pitted both professional and amateur chefs against each other. It's not because audiences necessarily want to get better at cooking. As professor Tasha Oren put it for The Atlantic, "Most people who watch TV about cooking don't cook. They watch for the sport of it, for the fun of it."
While cooking shows started on cable, these days the streaming networks dominate the genre. On Netflix, you can watch cooking competition shows that feature a range of skill levels, from the professionals ("The Chef Show") to the highly skilled amateurs ("Great British Bake Off") to the charmingly hopeless ("Nailed It!").
As popular as all of those shows have been, none of them have quite the same reputation for producing elite food preparers as the show that started the craze in the US. Now, that show is returning for another helping.
Iron Chef is coming back to television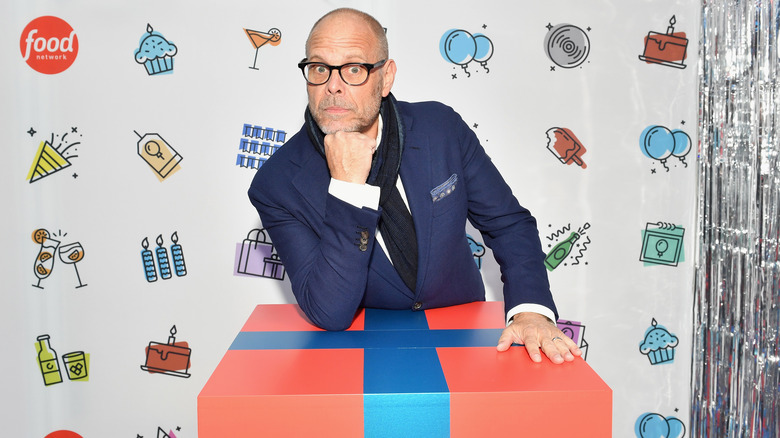 Noam Galai/Getty Images
That's right, Netflix is rebooting "Iron Chef." As reported by Deadline on January 20, 2022, Netflix has made a deal to revive the cooking challenge series, and it will debut sometime later this year. The official title is "Iron Chef: Quest for an Iron Legend," and it will consist of eight episodes.
The latest incarnation will use mostly the same format as previous "Iron Chef" versions. It will feature five new Iron Chefs who will push Challenger Chefs to their limits, testing their creativity and cooking skills. Like in previous "Iron Chef" versions, the final Challenger will return to the Kitchen Stadium for a grand finale. If they win, they'll be crowned the first ever Iron Legend.
While the five Iron Chefs haven't been named yet, the new series will bring back Eytan Keller, executive producer of Food Network's 2004 series, "Iron Chef America." This time around, Keller will be directing and producing via 3 Ball Productions. Daniel Calin ("MasterChef," "Top Chef," and "Nailed It!") will serve as showrunner and executive producer.
The original "Iron Chef" debuted on Japanese TV in 1993. The series migrated to the states in 2001 with "Iron Chef USA," hosted by William Shatner. The Food Network version that starred celebrity chefs like Mario Batali, Wolfgang Puck, and Bobby Flay, and host Alton Brown, debuted in 2004. It ran until 2014, then had a revival in 2018 (via Deadline). 
This news is obviously great news for "Iron Chef" fans and for fans of cooking shows. Stay tuned for more updates as they become available.