The Real Reason Allison Janney Turned Down Shameless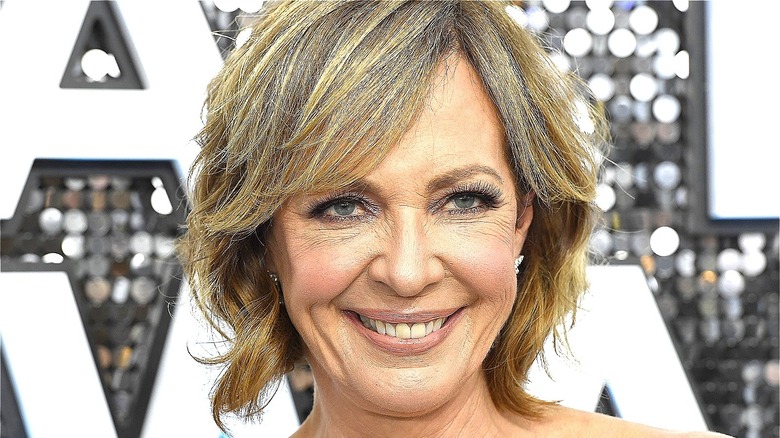 Eugene Powers/Shutterstock
Throughout its 11 season, 134-episode run on Showtime, "Shameless" was a series spotted by unfathomable highs and bruising lows. In truth, the series' often brazenly adventurous narrative approach was a big part of what made it one of the most frequently hilarious and heartbreaking offerings the small screen has ever seen. So too was the "Shameless" cast who, save for a notable departure or two, were the same South Side hustlers fans instantly came to adore in the series pilot.
There was, however, one major lineup change made between the shooting of the "Shameless" pilot, and its official debut on Showtime. That change came with the re-casting of the role of Sheila, the sexually adventurous, agoraphobic housewife who was brilliantly portrayed by two-time Oscar nominee Joan Cusack during the better part of five seasons on "Shameless." The actor Cusack replaced was none other than six-time Emmy winner Allison Janney. Here's why Janney left "Shameless" before the series ever hit the airwaves.
The role of Sheila ended up being a much bigger commitment than Janney had anticipated
Actor replacements are, of course, hardly rare in the television landscape, especially when series are still in the pilot phase and producers are looking to fine-tune the cast of a show. In the case of Allison Janney, per a 2010 Deadline report, it seems time was the major impediment to her staying on as Sheila as the actor had committed to a key role on the ABC sitcom "Mr. Sunshine" prior to Showtime picking up "Shameless". 
Still, Janney may have stayed on as Sheila had the character not played so well in the pilot. The "Shameless" creative team realized they wanted to significantly beef-up Sheila's character for the series' run. In the end, the increase in Shiela's screen presence required more time than Janney had to give. So it was Cusack that stepped in to play the part, and any "Shameless" fan can tell you no actor could've played the part any better. 
As for "Mr. Sunshine," Janney's gamble on the Matthew Perry-fronted comedy didn't pay off as it was canceled after just 13 episodes. Janney has obviously made out better than okay despite that setback, netting a 2018 Oscar for "I, Tonya," per IMBd, and landing her own long-running series sitcom in the CBS hit "Mom," for which she earned a pair of Emmy awards.