What Allison Janney Is Doing After Mom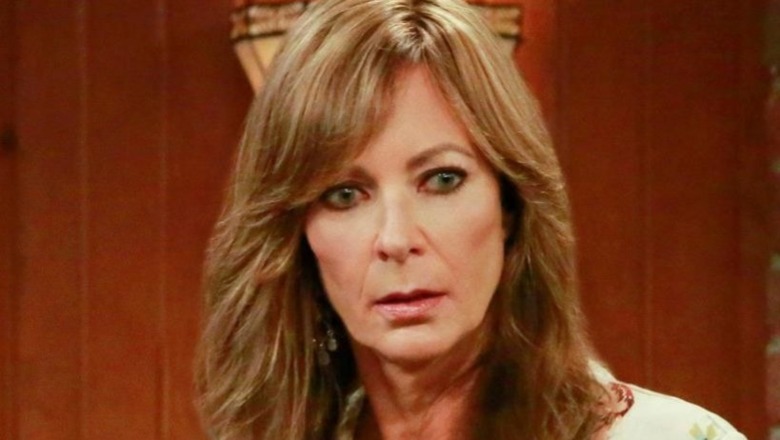 CBS
Allison Janney can do anything. She's played a droid (Star Tours: The Adventures Continue), the White House Press Secretary (The West Wing), and a Minnesotan (Drop Dead Gorgeous). She has all the necessary range for any role that comes her way, but for eight years, she has been playing a single mother in recovery on CBS's Mom. As Bonnie Plunkett, Janney won Critics Choice Awards and Emmys, while also helping those caught in America's opioid crisis feel seen and humanized. "It's been a great show to be a part of, and it's so rare when you do something like that [where] it affects people in a positive way out in the world," she said to The Late Late Show (via TVLine) while discussing her character.   
Mom was cancelled in its eighth season, the first that Janney helmed solo. Around season 7, Janney's onscreen daughter Anna Faris announced that she was leaving the show. After Faris' departure, the show had trouble sustaining the audience CBS desired to keep it on the air. But Janney took the news of Mom's cancellation in stride, telling The Late Late Show, "It makes me sad, but onward." Now that Mom is ending, what is next for Janney? Speaking to Jimmy Fallon on The Tonight Show, Janney said that she wanted to do something completely different from a three-camera sitcom.
Janney will play a "female Dirty Harry"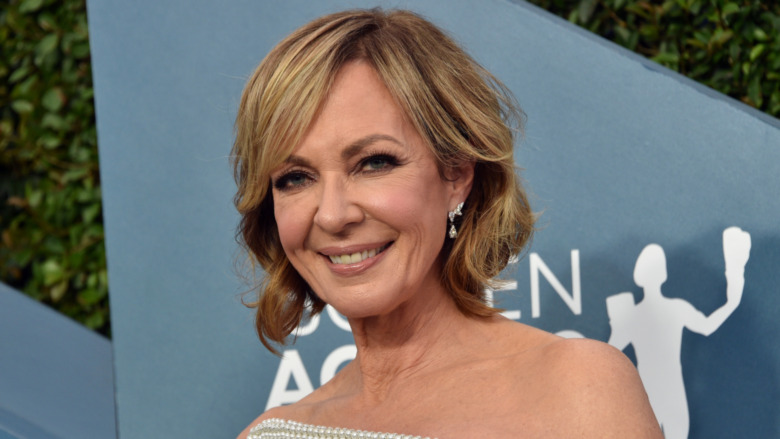 Gregg Deguire/Getty Images
"Whatever I've done, the last thing I've done, I like to shake it up and do something completely different," Janney told Fallon. That's why Janney's next project is an action-thriller. Soon, she will start training two hours a day to perform the role of, in her words, "a female Dirty Harry." The film, Lou, will star Janney as the title character and has been in the works since 2018. According to The Hollywood Reporter, Janney plays a landlord who helps a tenant rescue their kidnapped daughter. Bad Robot will produce the film after it spent some development time at Paramount.
Janney is one of many unlikely stars to try their hand at helming an action flick. She joins Better Call Saul's Bob Odenkirk, whose film Nobody blends grim action with small moments of deadpan comedy. Liam Neeson's late-in-life action stardom helped reinvigorate the genre. And who can forget Janney's Spy co-star Melissa McCarthy? She made a similar pivot from the Chuck Lorre-verse to starring in (admittedly lighter) action movies. It doesn't sound like Lou will have much room for Janney's comedic chops. Janney told Fallon that most of her training will be focused on learning how to "fight to kill." Some of the edginess from her run as Bonnie will definitely help out in Lou.