What Happened To GRIND Basketball After Shark Tank?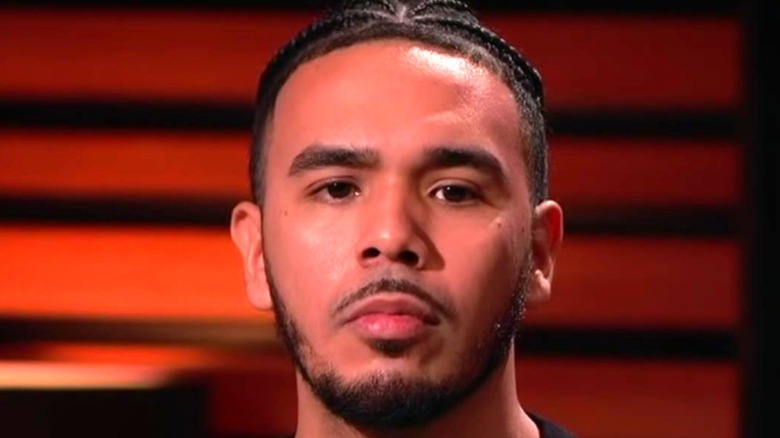 ABC/YouTube
When it comes to getting some high-profile attention focused on your great idea for an awesome new product or business venture, it's hard to beat making an appearance on ABC's long-running reality TV hit "Shark Tank." Featuring Mark Cuban, the famous entrepreneur and owner of the Dallas Mavericks, as well as his fellow Sharks — aka potential investors — the show invites fresher entrepreneurs to pitch their latest concepts, from Press Waffle to Titin, and possibly reap some major financial backing.
In 2020, one of those eager contestants on the show was former NBA basketball hopeful Thomas Fields. When injuries forced him to rethink his career options, Fields hatched the idea for his GRIND basketball shooting machine, with a cone-shape net spread out beneath the hoop that catches and funnels the ball into a device that shoots the ball back to the player. After presenting his idea to the Sharks, it looked like Fields might gain some investment money to push his design idea forward. 
But when the show concluded, what finally happened to GRIND Basketball, after Fields' appearance on "Shark Tank"?
GRIND netted enough Shark Tank funding to take its shot at success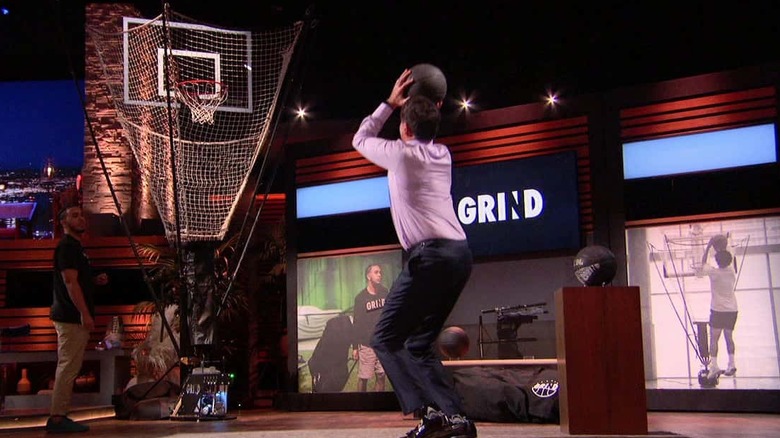 ABC
In his appearance on "Shark Tank," Fields told the investors he was hoping to get $250,000 in funding with a return to the investors of five percent. But for Cuban and some of the others, the low percentage on the deal just wasn't enough to off-set the potential risk. Subsequently, Cuban and businesswoman Barbara Corcoran offered to back GRIND at the original investment amount of a quarter million dollars but with a 25 percent equity stake in the concept (per SharkTankRecap.com).
As it turns out, that investment was enough to get the ball rolling for Fields' idea. As of late December, 2021, GRIND has logged over a million dollars in pre-orders for the product, and the firm says it will be able to fulfill upwards of 80 percent of those orders by the end of 2022 (via The Business Journals). After his successful presentation to the Sharks, GRIND was also selected to participate in the Indianapolis-based Techstars Sports Accelerator program, enabling Fields to network with a wide variety of sports technology investors. As a result, the company is now on track to have raised a total of 1.6 million dollars in funding since first making that long-shot pitch for GRIND on "Shark Tank."