Here's What Happened To Press Waffle After Shark Tank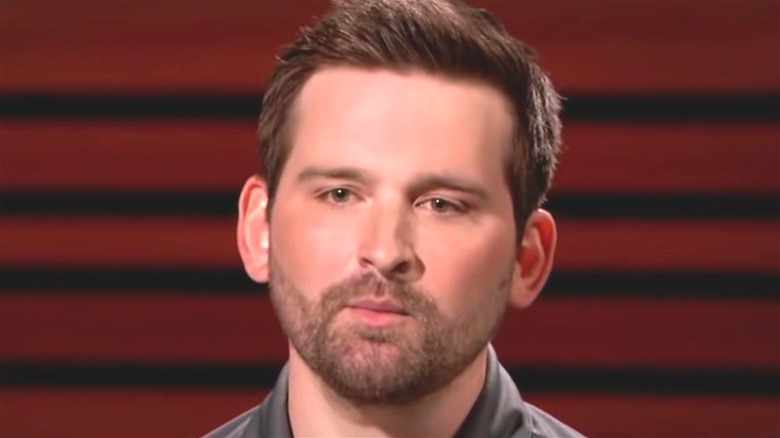 ABC/YouTube
"Shark Tank" has aired for 13 seasons on ABC since it debuted in 2009. In that time, the sharks have heard pitches from over 500 businesses, investing more than $70 million in 270 of them. That's a lot of businesses the show has claimed to assist, but how much has all that money actually helped the entrepreneurs?
Take Caleb and Bryan Lewis, the brothers behind Press Waffle Co., the Belgian waffle restaurant and cafe. The brothers' episode appeared in March 2019. When they entered the Tank, they asked for $200,000 in exchange for 8% equity. 
After delivering their pitch, Caleb and Bryan received offers from three sharks on the show that day, plus Mark Cuban. Robert Herjavec wanted 20% equity in exchange for $400,000. Barbara Corcoran offered either $200,000 for 15% or $400,000 for 30%, pointing out that she also brought her expertise in the restaurant industry to the table. Kevin O'Leary offered the brothers $200,000 as a loan with 7-11% interest, in exchange for 3% of the company's profits. Finally, Mark Cuban offered $350,000 for a 20% stake.
In the end, the brothers, who wanted to keep as much of their company as possible, convinced Corcoran to offer $300,000 for that 15%, and they accepted.
How are the Lewis brothers doing almost two years later? Read on to find out.
Press Waffle Co. has expanded since appearing on Shark Tank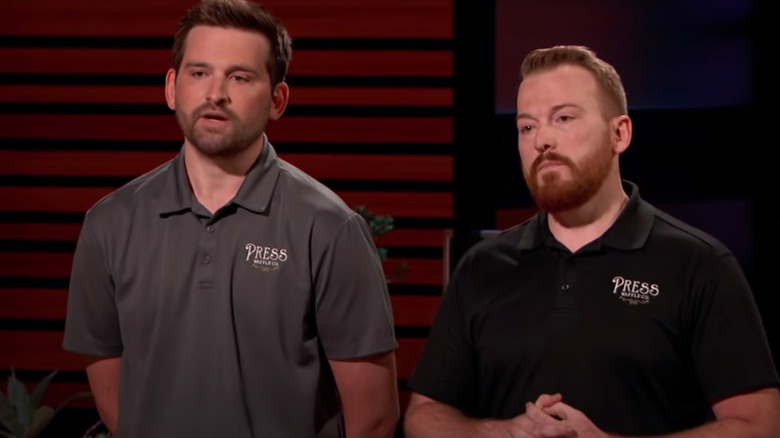 ABC
Press Waffle Co. started as a food truck in 2016 and opened its first store front in 2017, but the appearance on "Shark Tank" has definitely given the business a shot in the arm. As of January 2022, Press Waffle Co. operates seven locations across the midwest: at Legacy Hall in Plano, TX; at Union Hall in Waco, TX; at the Exchange at AT&T in Dallas, TX; at Creekside Park West in the Woodlands, TX; at the Collective in Oklahoma City, OK; at SoMa in Little Rock, AK; and at City Foundry STL in St. Louis, MO. One more location is scheduled to open in Spring 2022 at the Promenade at Castle Rock in Castle Rock, CO (via Press Waffle Co.). Additionally, the company continues to seek partners for more franchise opportunities.
On "Shark Tank," Bryan and Caleb Lewis said that while they definitely wanted to make money, their main goal was longevity. Caleb specifically said he wanted to make sure the business still existed in five years' time. It's not quite five years since their episode aired, but the brothers appear to be well on their way to making it happen.