The NCIS Character Everyone Forgets Breaking Bad's Dean Norris Played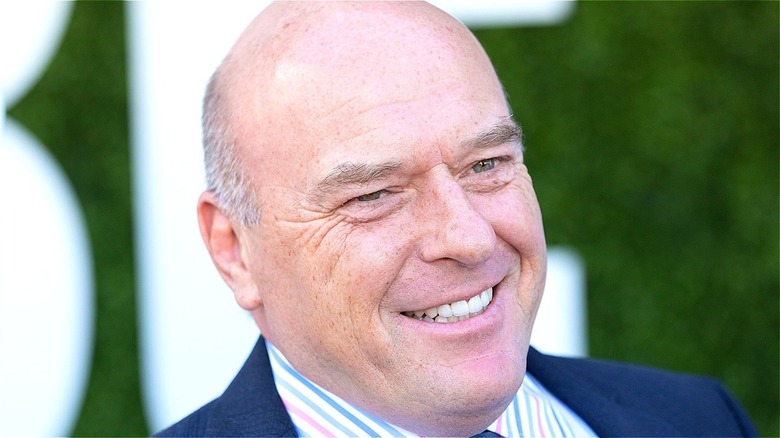 Greg Doherty/Getty Images
Today, actor Dean Norris is best known for his portrayal of the cowboy-ish DEA Special Agent Frank Schrader on all five seasons of AMC's "Breaking Bad," the show about a high school chemistry teacher who becomes a meth kingpin.
Overall, Hank is one of the show's most likable characters (via Reddit). At first glance's he's a macho and dim-witted cop who's the total opposite of his brother-in-law, Walter White (Bryan Cranston). Soon, it becomes clear that this is really just Walt's perception of Hank. In reality, Hank is a capable law enforcement officer who plays by the rules (at least until Walt's meth cooking disrupts his life). On top of that, Hank is a loving husband, a caring uncle to Walt's son Walt Jr. (RJ Mitte), and even a friend to Walt. Walt's betrayal of Hank and Hank's subsequent death are some of the most heart-wrenching moments in the series.
Years before he won over viewers as Hank, Dean Norris had a guest starring role on "NCIS." Even if you're a diehard "NCIS" fan, you might have forgotten who he played.
Norris appeared during NCIS' first season as Marine Sergeant Vestman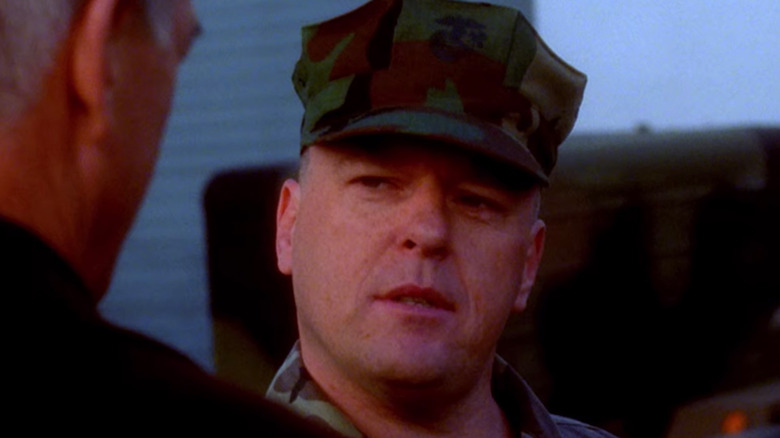 Norris guest starred in the Season 1 episode, "My Other Left Foot." The episode kicks off with a dumpster diver discovering a severed leg in a trash bin, with a "Semper Fi" Marine Corps tattoo on the calf.
Gunnery Sergeant Vestman appears near the end of the story, when Gibbs (Mark Harmon) pays him a visit. Vestman is in charge of the motor pool at a military base, and he and Gibbs have a history. Years earlier, when Gibbs was a military police officer, he broke up a brawl with Vestman at a bar, which landed Vestman in the brig for a week.
The severed leg is connected to the death of a Marine private named Christopher Dorn, who died of an apparent heart attack at the age of 22, two years earlier. During the scene with Vestman, Gibbs figures out that the deceased "Dorn" was actually Dorn's friend from the Marines, another private named Morgan.
Dorn and his half-sister Melissa (Stacy Haiduk) concocted a scheme to kill Morgan, then identify him as Dorn so Melissa could claim a life insurance policy. The real Dorn and Melissa lived in hiding ever since. In present-day, Gibbs realizes that the severed leg belongs to the real Dorn, and Melissa must have murdered him in a black widow scenario. 
DiNozzo (Michael Weatherly) and Kate (Sasha Alexander) confront Melissa and learn that her mother, Dr. Chalmers (Bonnie Bartlett), who happens to be a county coroner, participated in the whole scheme. The NCIS agents arrest them both.