Brian Cox Clarifies His Criticism Of Johnny Depp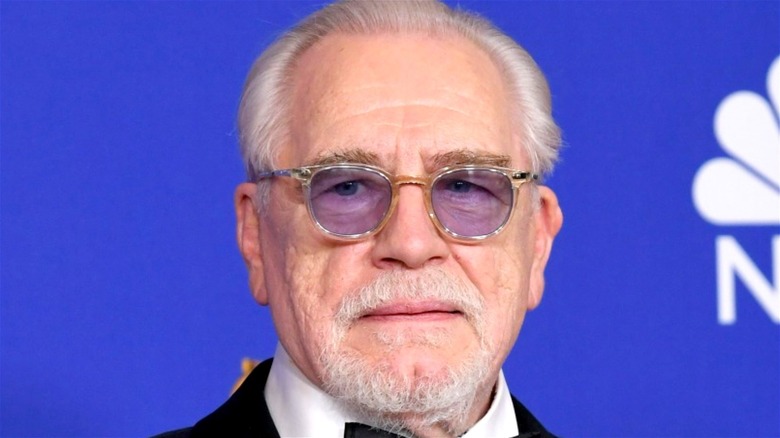 Kevin Winter/Getty
Long before Brian Cox embodied Logan Roy, brash businessman and patriarch on HBO's "Succession," he had a long and successful history in Hollywood. The 75-year-old Scottish actor has appeared in countless projects including "The Ring," "The Bourne Identity," "X-Men 2," "Rise of the Planet of the Apes," and "Adaptation" (via IMDb). Throughout his career, he's starred alongside some of the biggest names in the business, from Mel Gibson to Scarlett Johansson. And now that he's added "author" to his long list of titles, he's not holding back from sharing his wide range of experiences. 
Cox recently released a memoir titled "Putting the Rabbit in the Hat" that is quite the page-turner. Most notably, Cox decided to list off his unbridled opinions regarding some of his fellow actors Logan Roy-style. His scathing takes have been fuel for several click-worthy headlines, as the Cox didn't hold back from slamming major names like Kevin Spacey, Edward Norton, Steven Seagal, and Johnny Depp. With the case of Depp, Cox revealed he actually turned down the role of the Governor in the famous "Pirates of the Caribbean."
In the book, Cox calls Depp overblown and overrated. "I mean, 'Edward Scissorhands.' Let's face it, if you come on with hands like that and pale, scarred-face make-up, you don't have to do anything. And he didn't. And subsequently, he's done even less," he wrote. Since the quote broke the internet, the "Succession" star has clarified his statements. 
Brian Cox thinks Johnny Depp is a 'wonderful actor,' despite having some 'reservations'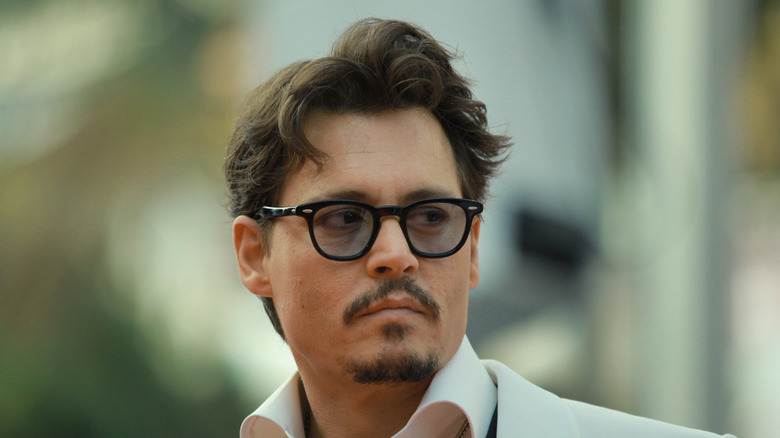 PAN Photo Agency/Shutterstock
Brian Cox recently spoke to Deadline about his book, and, of course, was asked about his hot Hollywood takes. The "Succession" actor explained that he was compelled to be honest about his opinions of his peers in the acting world. He did clarify that people who haven't read the book think he's "having a go" at Depp, which he says he is not. "I don't disrespect Johnny Depp. I think Johnny Depp has done some incredible work, but he's ... you know, I have my reservations," Cox explained. 
The "Putting the Rabbit in the Hat" author even went on to call Depp a "wonderful actor," despite his own opinions. "He's very good, but he's not the greatest actor who ever lived," Cox clarified. "And I do think a lot of things are projected onto Johnny Depp, which are more than he would even desire, I think." Additionally, he recognized that people have the capability to change, so his opinion from 25 years ago is "not necessarily" the opinion he has now. 
Because of the rough path actors must face to make it in the entertainment business, Cox says he can't disrespect anyone who tries it out. "It's a tough, bloody profession," he added. So, even though some famous faces may be upset that Cox publically shared his opinions about them, he seemingly doesn't want the book to be read as malicious.