CBS Responds To Hawaii Five-0 Pay Disparity Allegations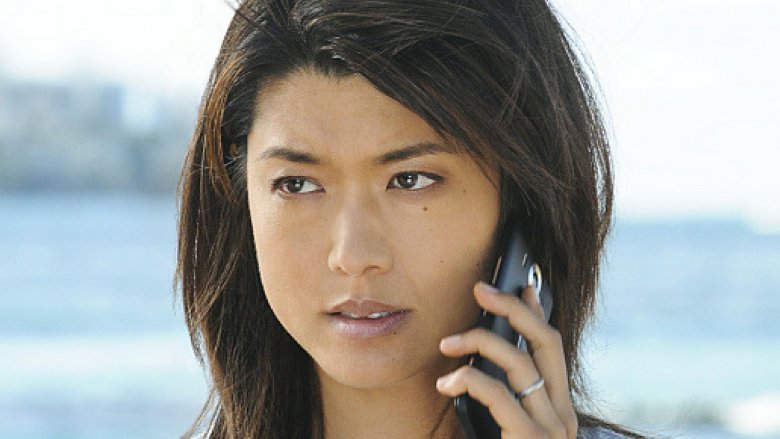 CBS has responded to the controversy surrounding the departure of Daniel Dae Kim and Grace Park from Hawaii Five-0. The two left the show last week, with reports saying that the departure was due to a pay disparity between them and their white co-stars Alex O'Loughlin and Scott Caan.
"Daniel and Grace have been important and valued members of Hawaii Five-0 for seven seasons," CBS said in a statement. (via The Hollywood Reporter) "We did not want to lose them and tried very hard to keep them with offers for large and significant salary increases. While we could not reach an agreement, we part ways with tremendous respect for their talents on screen, as well as their roles as ambassadors for the show off screen, and with hopes to work with them again in the near future."
An initial report on the firing from Variety suggested that the pair were being offered pay increases that would have still put them 10 to 15 percent below O'Loughlin and Caan's salaries, with the latter pair also having lucrative back-end deals. However, a THR source contradicts this, saying that Kim was offered a raise that put him within two percent of O'Loughlin and Caan's salaries (not including their back-end deals) and that Park complicated negotiations by asking to only be included in a small number of episodes and by requesting to be written off the show.
Kim didn't confirm or deny the pay disparity allegations in a recent Facebook post about the incident, but he did write that "the path to equality is rarely easy." The actor seems to have parted on good terms with the show, though, as he wished them all the best in the future and described the cast, crew, writers, and producers as being like a "second family."
The drama behind the scenes of Hawaii Five-0 appears to be just beginning to unfold, but Kim has already moved on to other things, with the star working as an executive producer on the upcoming medical drama The Good Doctor, which will air on ABC in the fall. The show is one of many that we think will blow you away this year.