This Spider-Man: No Way Home Actor Will Make His SNL Hosting Debut Very Soon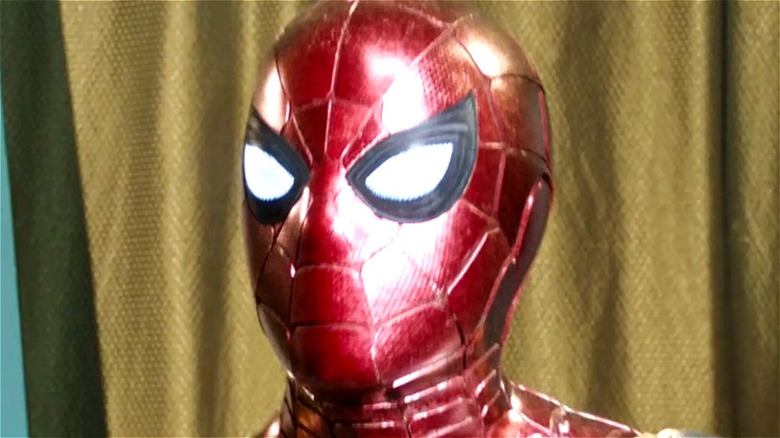 Marvel Studios/Sony Pictures
It's been quite the ride for the cast of "Spider-Man: No Way Home," which has been out for over a month and is still one of the most talked-about subjects in Hollywood. Now, one of the film's leading men is set to host an upcoming episode of "Saturday Night Live."
While "No Way Home" may officially be in everyone's rear-view, there's been no end in sight for the public love-fest that its stars keep experiencing. It seems like every other day a new interview with Andrew Garfield, Tobey Maguire, or Tom Holland is published. Indeed, fans may just want to call 2022 the year of Spider-Man because the "No Way Home" hype train doesn't look like it'll be getting squashed any time soon.
As for the actor who will be appearing on "SNL," not only is it probably not who you're expecting, but it's someone whose upcoming appearance will mark their first time hosting an episode of the NBC series.
Willem Dafoe is set to host SNL for the first time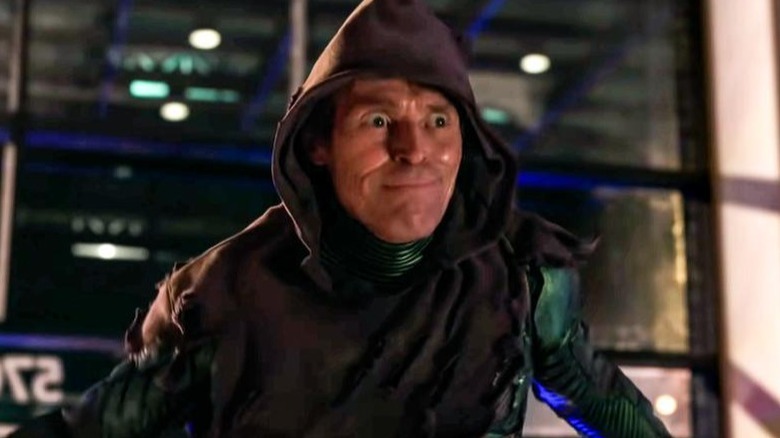 Marvel Studios/Sony Pictures
Willem Dafoe will be making his very first "Saturday Night Live" hosting appearance on January 29, which will be the NBC series' third consecutive episode of the year and will feature Katy Perry as its musical guest (via NBC). While the episode will be the veteran Hollywood star's first time hosting the series, he has appeared on "SNL" before. In specific, he actually starred in an Adam McKay-directed "SNL" short titled "The Procedure" (via IMDb) in 2007.
On Twitter, "SNL" fans were quick to share their excitement about the news. "Yes! Willem is going to crush it," wrote @JWalizerJr, while @kenzvanunu tweeted, "Can't believe it's his first time!" Elsewhere, Variety's Courtney Howard added, "I wish he had [hosted] in the early 90's or mid-aughts given the casts and writers in those eras."
Although Dafoe has mostly played serious and dramatic roles throughout his career, he's been known to flex his funny bone from time to time in movies like "The Life Aquatic with Steve Zissou" and "Fantastic Mr. Fox," so he should be well-equipped to knock his upcoming "SNL" appearance out of the park. The actor will make his "SNL" hosting debut one week after the premiere of a new Will Forte-hosted episode on January 22 (via Deadline).