How I Met Your Father's Bob Saget Tribute Will Have You In Tears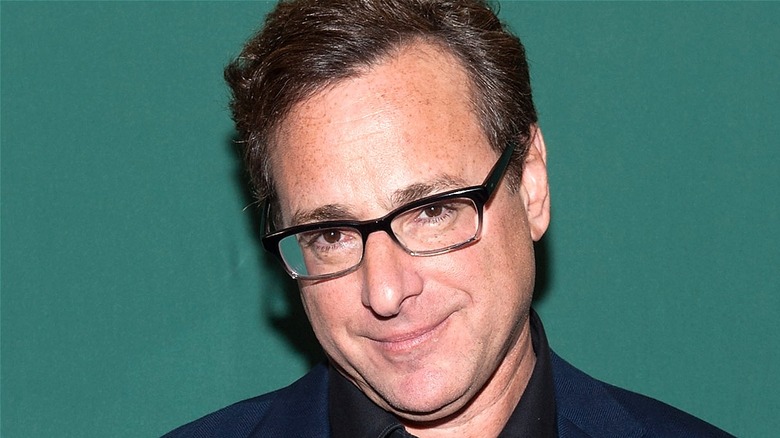 D Dipasupil/Getty
When Bob Saget died, there were few words strong enough to describe the sense of loss felt by TV viewers all over the world. Saget was an enigma of sorts. Beloved as everyone's favorite goofy dad on "Full House," he was also adored by comedians and fans for his raunchy comedy (for those unfamiliar with this side of Saget, the Penn Jillette film "The Aristocrats," about the dirtiest and most vulgar joke ever told, featured Saget telling what is probably the most vulgar version of the joke to date). One thing that has become increasingly appreciated about Saget, in the days since his death, is just how multifaceted a talent he truly was. 
From 2005 until 2014, Saget provided the calming, even voice of the older Ted Mosby (Josh Radnor) on the series "How I Met Your Mother." Co-creator Craig Thomas wrote on Twitter that "We cast Bob because there is something so gentle and knowing and comforting in his voice, and that combined with the quickness of his wit is just a rare form of beauty." 
Recently, with the launch of "How I Met Your Father," on Hulu, the showrunners decided they needed to honor Bob Saget, and they did so in a touching manner.
In Loving Memory of Bob Saget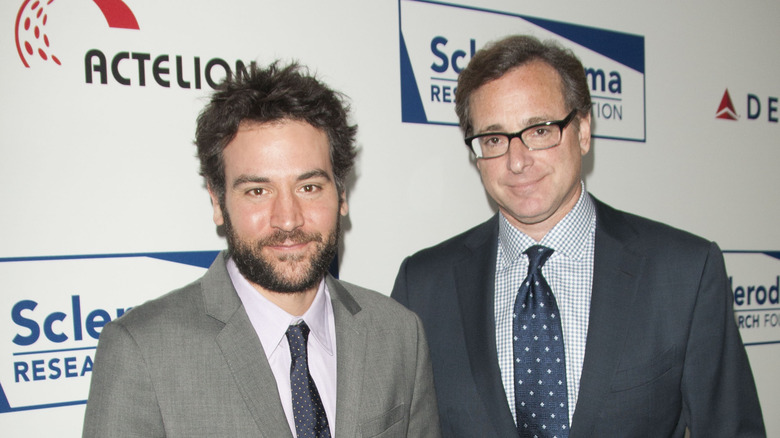 Michael Bezjian/Getty Images
At the end of the first episode of the "How I Met Your Mother" spinoff, a title card reads, "In Loving Memory of Bob Saget." Craig Thomas, Carter Bays and Pam Fryman — the creative team behind the original series as well as the executive producers behind "How I Met Your Father," gave a statement to Variety: "The wit, the wisdom, and, above all, the kindness fans heard in Bob Saget's voice (as Ted Mosby in the year 2030) was no act. It's who Bob really was. And it's how all of us in the 'How I Met Your Mother' family will always remember him. R.I.P. to a truly legendary human. You'll be so missed, Bob, because you were so loved."
Since his death on January 9, everyone who knew Saget has been sharing their tributes and memories of the actor and comedian, from the cast of "Full House" to "How I Met Your Mother," to the many fellow comics who called him a friend, or a mentor. While the message on the title card for the first episode of "How I Met Your Father" is short and succinct, it's obvious that the feelings behind it are authentic and loving.