The One Thing NCIS: Hawaii's Tori Anderson Wishes Her Character Would Do - Exclusive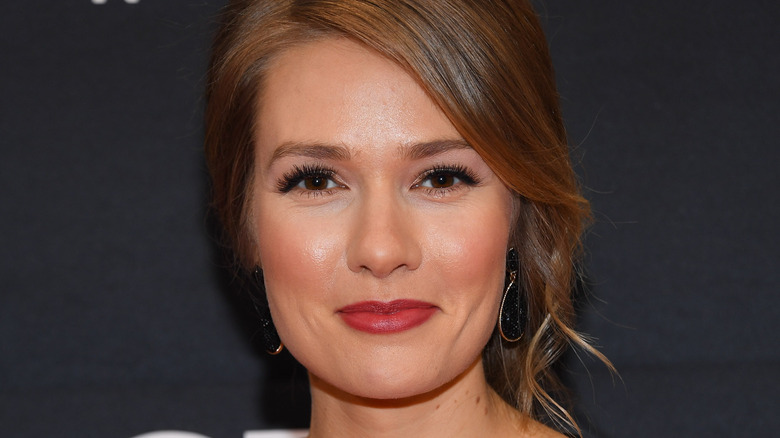 George Pimentel/Getty Images
"NCIS: Hawaii" is the latest spin-off in the "NCIS" universe — and it may also be the most amusing. Featuring the franchise's first female lead in Vanessa Lachey as special agent Jane Tennant, the series, which airs Monday nights on CBS, is filled with quippy one-liners and a cast that seems to be having fun both on screen and off.
"NCIS: Hawaii" co-star Tori Anderson, who plays auxiliary team member Kate Whistler, recently backed up that assumption in an exclusive interview with Looper, saying, "Vanessa Lachey is so fun ... She makes everything memorable. The way that she brings [everyone] together, her laugh — she just has this hysterical laugh. We crack up during scenes all the time. She makes it a really fun experience. You always know that you're going to have fun."
Despite that on-set camaraderie, Anderson's character is pretty distant and uptight, even though she's in a juicy on-again, off-again relationship with perky junior field agent Lucy Tara (Yasmine Al-Bustami). It's a juxtaposition that's not lost on Anderson, who revealed to us exactly what she hopes her character will do in the future.
Tori Anderson would like to see Kate warm up and let her guard down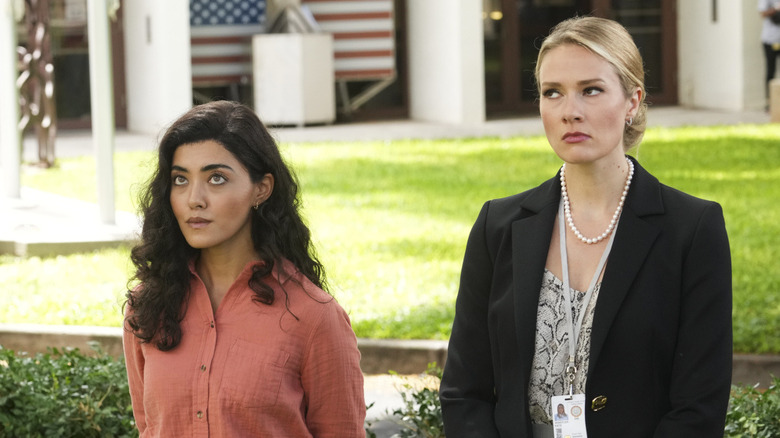 Karen Neal/CBS
One of the main things Anderson would like to see Kate do on "NCIS: Hawaii" is "loosen up."
"The biggest challenge for me is playing someone who comes off a little bit cold," she says. "Naturally, I feel like I'm quite an empathetic person, but Kate is very career-driven, and really sees the world in black and white, right and wrong, and just knows exactly what she's supposed to do ... I think she spent her life quite lonely, and I think she's really inspired by the team that Jane Tennant has built."
That said, Anderson hopes Kate soon gets to interact more with the main characters. "I hope to see Kate start working together with the team more and developing more relationships and feeling as though she has a sense of family and she has a sense of comradery with people," she says. "Because I do think that she is almost like an entity that's sort of circulating them, she's like a voyeur in a sense, she's on the outside looking in and wondering what could be. So, I would like to see her start developing more relationships [and] letting people see other facets of her. I would also like to see her continue her relationship with Lucy and put her trust in it and know that it's going to be okay."
When it comes to this wish list of wants for her "NCIS: Hawaii" character, does Anderson see them actually happening in the future?
"I think you will, which is what I love about the creators and the show, you always get to see more about each character," she says. "You get to kind of dive in, there's always episodes that are more about certain characters and you get to see more of their backstory. So that's what I would like to see with her."
"NCIS: Hawaii" airs Monday nights on CBS.