Here's What NCIS: Hawaii Can Learn From The Failures Of The Franchise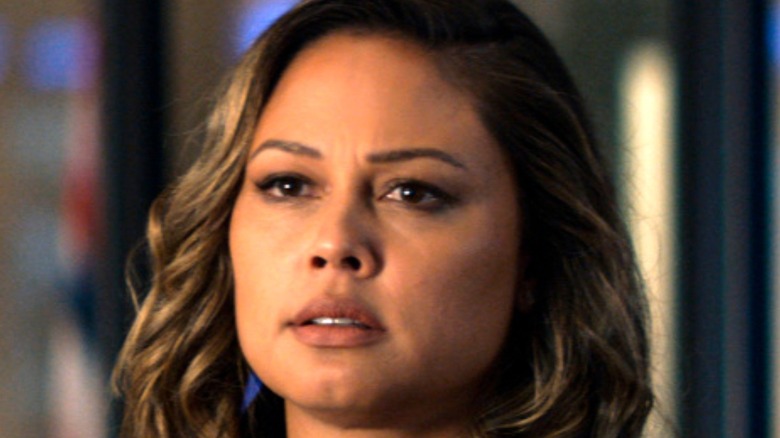 CBS
"NCIS: Hawai'i," the newest spinoff of CBS' hit crime drama series, is certainly shaking things up. Past spinoffs have seen team members from the Naval Criminal Investigative Service splitting up to take on the hectic city life of New Orleans and Los Angeles, but a move to Hawai'i is entirely new ground for the series, and not just because of the change in scenery. 
Unlike its predecessors, which primarily featured characters from previous "NCIS" series moving on to new locations, "NCIS: Hawai'i" will follow an entirely new character in special agent Jane Tennant (Vanessa Lachey), who is also breaking the mold by being the first female lead in "NCIS" history. The new location, new lead, and fresh cast of characters make it clear that the newest spinoff is trying (and succeeding) to establish itself as a unique take on the series as a whole. That might be due to the little-known failure of an earlier "NCIS" spinoff years earlier.
Letting the show find its own legs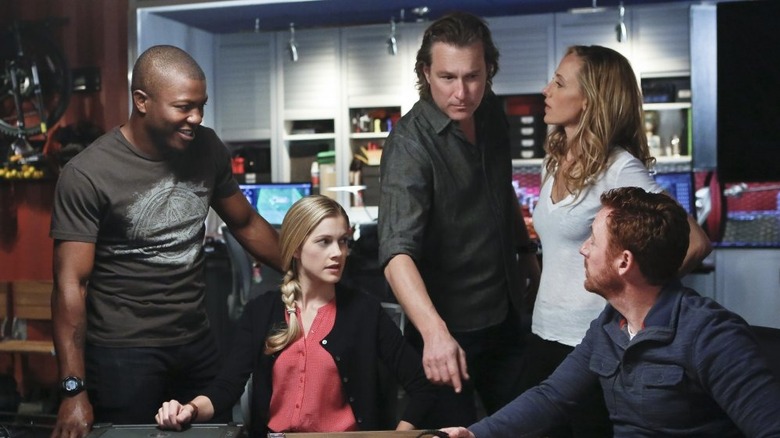 CBS
"NCIS: Red" was another spinoff that was set to launch in early 2013, but never got its feet off the ground. Its failure is largely attributed to its reliance on the "backdoor pilot" method that had been used in both the New Orleans and Los Angeles series (via Digital Spy). This term refers to an episode of a parent show that's used to lead into the beginning of a spinoff series. In this case, "NCIS: Los Angeles" aired two episodes titled "Red" and "Red — Part 2," which saw a branch of the team breaking off to deal with suspected terrorism threats. Nina Tassler, then the president of CBS Entertainment, explained the series' cancellation to Digital Spy, saying, "Sometimes [spinoffs] work and sometimes they don't. Protecting [the NCIS franchise] was really important."
The last sentence is what's crucial here, as many of the preliminary reviews for "Red' and "Red — Part 2" bemoaned how half-baked the characters on the new team were (via TV Fanatic), and how there was little to no chemistry between the actors themselves. If "NCIS: Hawai'i" takes anything away from the series' past failures, let it be the fact that even in backdoor pilots featuring established characters, the chemistry and development of those characters ought to come first, and the show can't simply rely on the impressive legacy of the "NCIS" franchise as a whole.