We Finally Know Why Adam Ruins Everything Was Canceled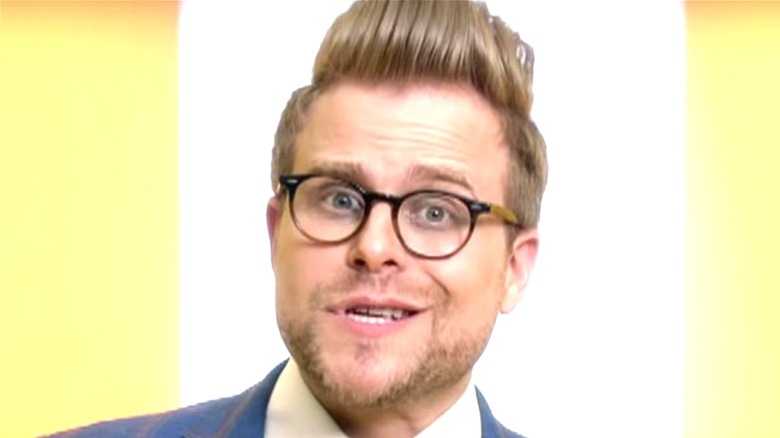 TruTV/YouTube
"Adam Ruins Everything," the explainer-style TruTV show that did deep dives on things the general public might take for granted, seemed to have a winning formula. Its host, Adam Conover, adopted the persona of a smug know-it-all, and in each episode, he would "ruin" a topic by explaining its dirty secrets to someone just trying to shop or eat out at a restaurant. The show, spun off from a long-running series of sketches on the now-defunct CollegeHumor, was a biting blend of information presented with an entertaining narrative, like "Last Week Tonight" if it broke free of the news desk format. During its run, "Adam Ruins Everything" did deep dives into the wedding industry, shopping malls, and more. But after a third season in 2019, the show was abruptly canceled.
In a new video posted to his TikTok, Conover claims that the show had actually been the second most popular original series on the TruTV network ("depending on how you crunch the numbers"). What doomed the investigative show, in the end, was the much bigger issue around which a great many episodes of "Adam Ruins Everything" revolved: monopoly capitalism.
According to Adam Conover, 'monopoly capitalism' ruined Adam Ruins Everything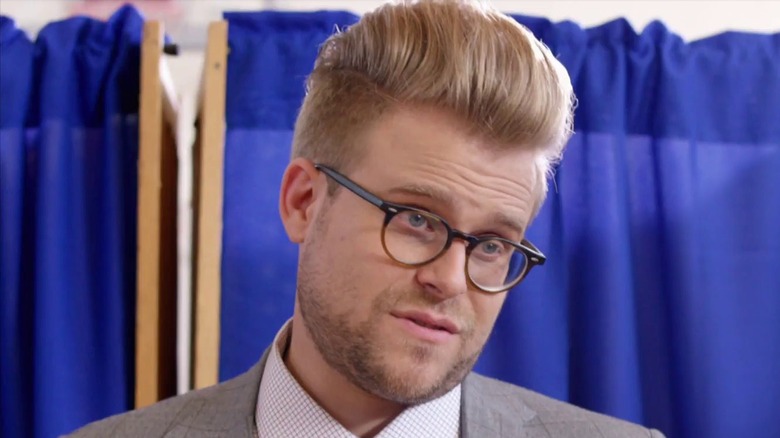 TruTV
In 2016, telecoms giant AT&T purchased media conglomerate Time Warner (whose name was changed to Warner Media) and the TV networks owned by the company, which include HBO, CNN, and TruTV, the home of "Adam Ruins Everything" (via CNBC). According to Conover, the acquisition was the writing on the wall not only for "Adam Ruins Everything," but for most of the programming on the network. Conover explained, "They did what they always do every time there's a big mega-merger: they laid a ton of people off. A hundred people were fired from TruTV ... basically, everyone in the entire building was let go."
According to Conover, most of TruTV's original programming was also cut. "We figured this was probably going to be our last contract," Conover said of his show's third and final season, "so we turned our season finale into a series finale." Sure enough, the call soon came to let him know the network would not be picking up any more seasons.
While Conover says he's doing fine and is working on a show for Netflix called "The G Word" slated for release in 2022, he used his own show's cancelation as an example of the incredible cost of these types of massive corporate mergers. "Not only did 100 people lose their jobs," he pointed out, "it also turned what used to be awesome, thriving TV network into a graveyard that just airs old 'Impractical Jokers' reruns."
Conover concluded, "If you want to know what killed 'Adam Ruins Everything': monopoly capitalism did."