When Will Impractical Jokers Return With New Episodes?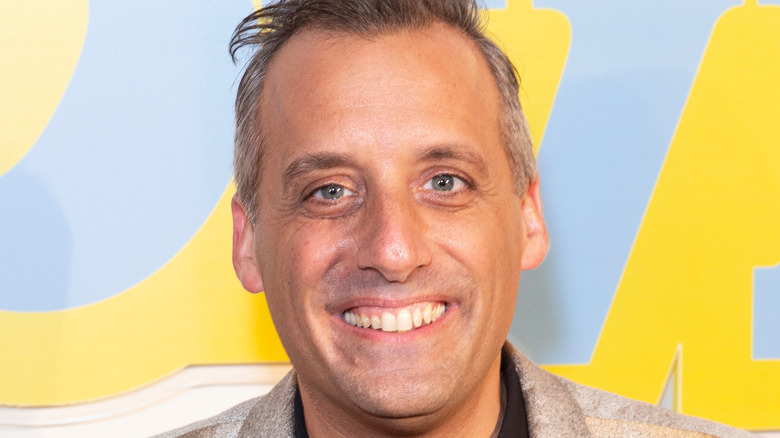 lev radin/Shutterstock
It's the hit no one saw coming and quickly became the hidden camera show we never knew we needed. "Impractical Jokers" landed on a relatively unknown truTV in 2011 and featured four buddies playing pranks on each other through unsuspecting passersby. The hilarious reality series has amassed quite the fan base with nine seasons and several specials under its belt. Season 9 concluded with its final episode ("Moist Richard") on August 19, bringing in over 400,000 viewers who watched Q deservingly lose once again (per Programming Insider).
It's been three long months without any new "Impractical Jokers" episodes, and fans are wondering when there might be some fresh content coming their way. According to Deadline, the good news is that Season 10 has been confirmed, so we know episodes are coming eventually. So when can we expect a whole new season of Joe Gatto, James "Murr" Murray, Brian "Q" Quinn, and Sal Vulcano hijinks? Here's what we know.
Season 10 is expected in February 2022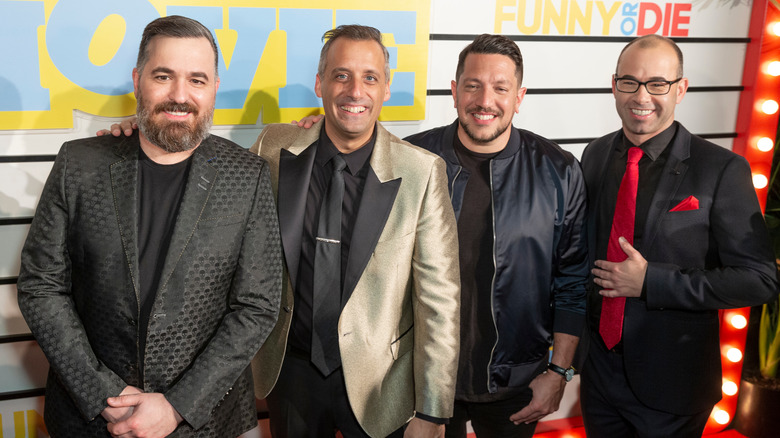 lev radin/Shutterstock
Unfortunately, at this time, there is no firm release date for "Impractical Jokers" Season 10. However, based on previous seasons, we can make a pretty good guess as to when they start arriving on truTV. Starting with Season 5, "Impractical Jokers" seasons kicked off in February each year, except Season 6, which debuted on March 28, 2019. It's reasonable to believe Season 10 will arrive with new episodes in February 2022, so fans should keep an eye on that month.
We also expect Season 10 to have a traditional run of 26 episodes, with the finale airing sometime in November 2022. For those who just can't hold off and need "Impractical Jokers" in their life right now, they can stream episodes on truTV.com. If you're looking for every episode of the series, make sure HBO Max is downloaded on your chosen device. Seasons 1-9 are available in their entirety for your viewing pleasure while you wait for Season 10 to debut. The streamer also boasts "Impractical Jokers: The Movie," "Impractical Jokers: Insider Jokes," and "Impractical Jokers: After Party," which is hosted by Joey Fatone.