The Character Everyone Forgot Ashley Tisdale Played In Donnie Darko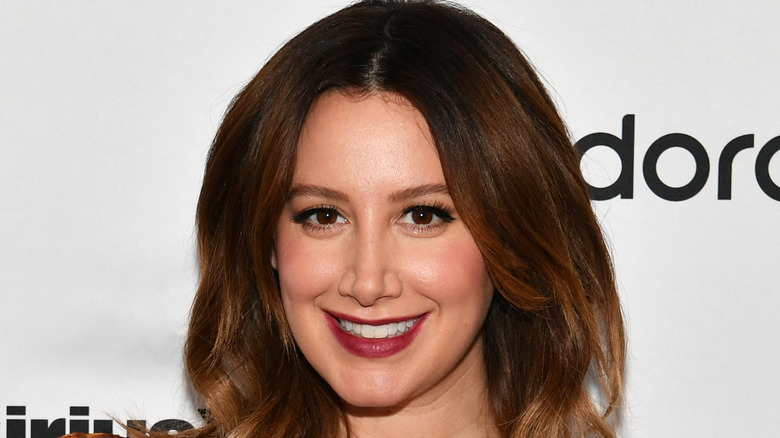 Slaven Vlasic/Getty Images
2001's "Donnie Darko" can be a confusing movie upon first watch. The film plays on elements of both sci-fi and psychological thrillers, so it can leave viewers wondering things like "what am I watching?" or "what's happening?" It's one of those films where you can't tell what's real and what's not, and even the ending keeps you wondering.
Donnie Darko (Jake Gyllenhaal) is a teenage boy who, one night, sleepwalks outside of his house, where a humanoid rabbit informs him that the world will end in 28 days. When Donnie returns to his bedroom, he discovers that a jet engine has crashed into his bedroom, and it is a complete mystery as to the engine's origin. As the film progresses, it is unclear whether or not the world will really end and if what Donnie is experiencing is real or a series of hallucinations — and it even explores the possibility that Donnie has entered an alternate universe.
With such a puzzling and nail-biting plot, viewers may forget some of the big names that make appearances in the movie, including Drew Barrymore, Patrick Swayze, Jerry Trainor, and Seth Rogen — some of them starring in the film long before they made it big in Hollywood. Another actor viewers may have forgotten appeared in the film is Ashley Tisdale. Here's who she played.
Tisdale played a small but mighty role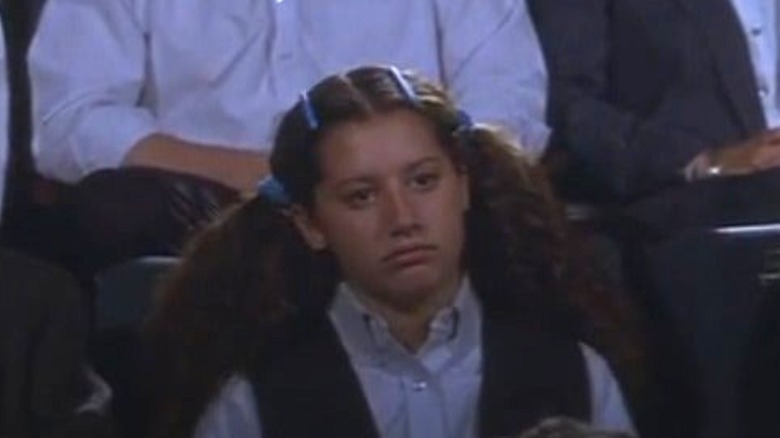 Newmarket Films
Ashley Tisdale has a small role in the movie as a high school student named Kim. In the middle act of the film, motivational speaker Jim Cunningham (Patrick Swayze) is speaking at an assembly at Donnie's high school during which students are allowed to come up to a microphone and ask Jim questions or voice concerns to which he will give advice.
Kim comes up to the microphone and expresses concern for her stepsister, whom she worries eats too much. Her stepsister is not too pleased with this, telling her, "Shut up, Kim" from the audience. Following this, Jim invites Kim onstage as he gives an empty response about ego and inner beauty.
It's a very small scene in the film, so it would be easy to miss Tisdale, especially because this role came before her big break on "The Suite Life of Zack & Cody." She also had dark brunette hair in the film, which is very different from her typically blond locks. Tisdale is not the only teen sitcom star to make an appearance in the scene, however. Jerry Trainor of "iCarly" fame comes up to the mic right after Kim. Throw in Seth Rogen's character as well and you have a whole new wave of talent that was just waiting to make it big time.