The X-Men: Days Of Future Past Scene Michael Fassbender Regrets Filming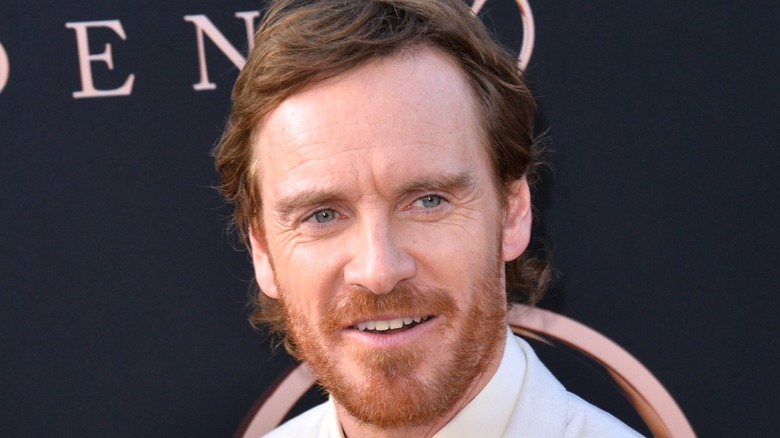 Featureflash Photo Agency Shutterstock
Michael Fassbender has been working non-stop since he kicked off his acting career in 2001 with a supporting role in the Emmy-winning HBO mini-series "Band of Brothers." Bolstered by turns in filmmaker Zack Snyder's "300" and director Steve McQueen's crime drama "Hunger," Fassbender's big-screen breakthrough came in 2009 with his pivotal supporting role as British Army Lt. Archie Hicox in Quentin Tarantino's revisionist WWII tale "Inglorious Basterds."
Thanks to the success of "Inglorious Basterds," Fassbender was presented opportunities to join several high-profile projects, including 2011's "X-Men: First Class," a prequel film that chronicled the early years of several mutants from the previous "X-Men" films. Fassbender played Erik Lensherr, aka Magneto, opposite Professor Charles Xavier (James McAvoy), during a time where the powerful mutants were allies before philosophical differences about how mutants were treated fractured their friendship.
After "X-Men: First Class" became a hit, the cast reunited three years later with "X-Men: Days of Future Past" in 2014. The project cleverly featured members of the prequel and original "X-Men" films, giving Fassbender an opportunity to work with Hugh Jackman as Wolverine. As it turns out, Fassbender was unhappy with a particular scene featuring him, Jackman, McAvoy, and Nicholas Hoult (who played Hank McCoy, aka Beast), but it wasn't over anything his co-stars did. Instead, he was dissatisfied with his own performance.
Fassbender didn't like his acting in the Days of Future Past plane scene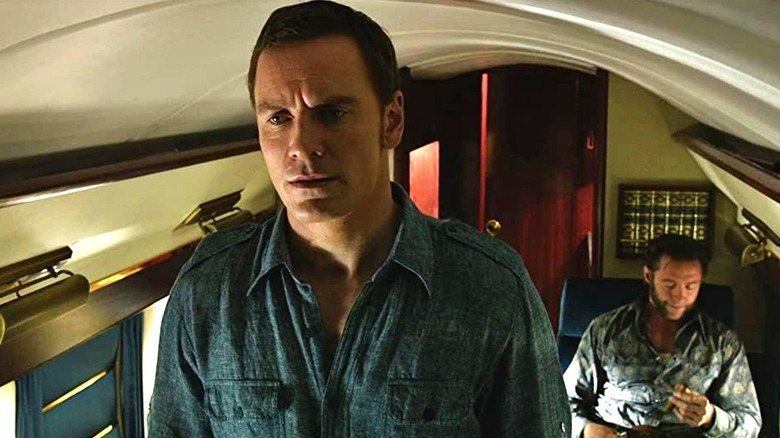 Disney/20th Century
Covering a Toronto International Film Festival Q&A with Fassbender and TIFF artistic director Cameron Bailey in 2016, Vulture reported how the actor admitted distaste for a certain scene in "X-Men: Days of Future Past." In it, a volatile Magneto forces a private plane he, Charles, and Wolverine are riding in into peril as Hank struggles with the controls. A clip of the scene was shown during the TIFF Q&A, and Vulture said Fassbender "started cringing and rubbing his face with embarrassment" while it was running.
"I don't actually like that performance there, to be honest ... I just think it's me shouting. It's just like, 'some dude shouting,'" Fassbender told Bailey as he "made an angry face and flailed his arms around," Vulture reported.
Making light of the situation, Bailey told Fassbender, "Too late now!" According to Vulture, Fassbender was "laughing and burying his head in his hands" responding to Bailey's comment, adding, "Tell me about it."
Even though Fassbender didn't like how part of his "Days of Future Past" performance turned out, he returned to the role of Magneto for "X-Men: Apocalypse" in 2016, and "X-Men: Dark Phoenix" in 2019.