The Good Wife's Kristin Chenoweth Opens Up About Her Nightmare On-Set Experience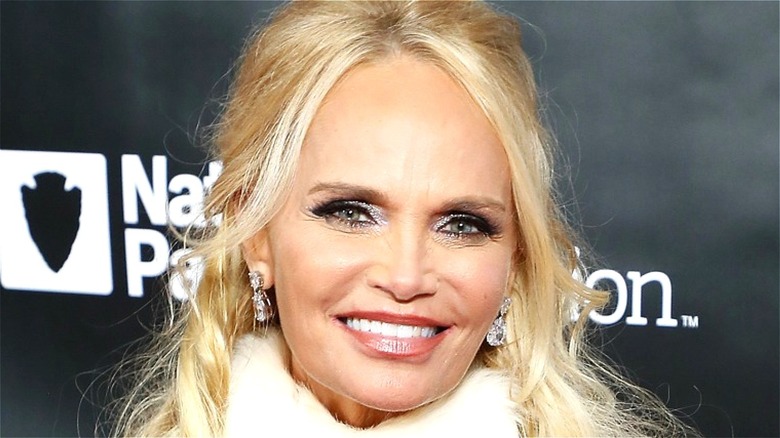 Paul Morigi/Getty
Actor and Broadway star Kristin Chenoweth has had a celebrated career in film, television, and theater, from her iconic award-winning performance on stage in "Wicked" to roles in shows like "The West Wing," "Pushing Daisies" and "Glee." She's also had numerous comedic roles in popular movies like 2006's "The Pink Panther" with Steve Martin and 2008's "Four Christmases" with Vince Vaughn and Reese Witherspoon — not to mention, her many voice acting roles in animated children's movies. Chenoweth's career is still going strong with recent appearances in the 2021 sports flick "National Champions" and TV programs like "The Voice," and Apple's "Schmigadoon!" 
But there's likely not a day that goes by where she doesn't remember a life-altering accident she suffered on the set of the CBS drama "The Good Wife" in 2012, which forced her to question everything. "You know how things happen in your life to make you pause? That was a big one for me," Chenoweth told People Magazine in a candid 2018 interview. Here's what happened. 
Chenoweth said that a set on The Good Wife 'landed' on her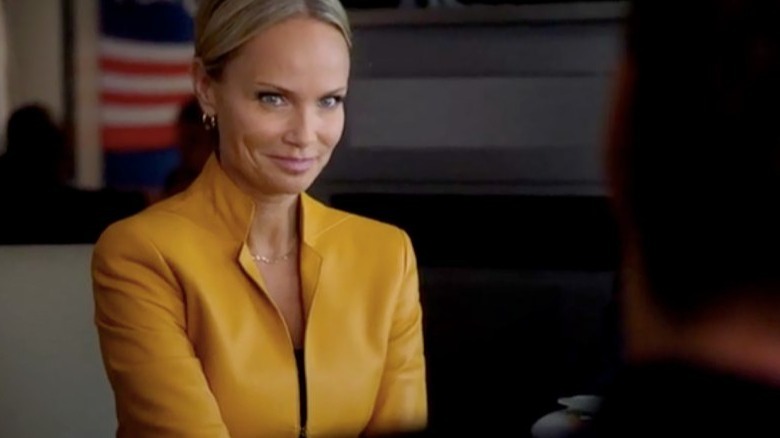 CBS
For Kristin Chenoweth, it's not hard to remember exactly what happened that fateful evening while shooting "The Good Wife" on an exposed set in Brooklyn, New York. 
"A piece of lighting equipment, about the size of this roof, fell on my face outside, in a big, big, big gust of wind," she told People. "We were shooting outside on the river. I think it was day three for me. And Josh Charles, my angel, was there. The set landed on me and kind of messed up my face, my nose and my teeth, and then threw me into a curb, so there was a skull fracture and some rib pain."
Recovery, according to Chenoweth, was extremely difficult for her and the pain is something that she's continued to deal with years later. "We all have stuff that bother us," she said. "I'm still learning how to deal with chronic pain...I've still got it." Chenoweth's "biggest Achilles heel" has been her neck, the star added. But that's not stopping her from doing what she loves. "I still work. I still am able to, so I'm lucky," explained the Oklahoma native. "I'm lucky I'm alive."