The Major Cameo You Missed In Ozark Season 4
Throughout all four seasons, Netflix's "Ozark" features a wide variety of talented performers. Led by Jason Bateman, Laura Linney, and Julia Garner, the series has earned the Netflix a wide array of plaudits, including two consecutive Emmy wins for Garner. The story behind the camera is much the same as in the front. With high reviews from audiences and critics alike (via Rotten Tomatoes), the series has obviously been a success for the streamer. However, there's one more aspect to the series that even the most dedicated "Ozark" fans may have missed. The Netflix drama is notable for a surprising number of musical guest stars. 
In Season 3, Episode 3 ("Kevin Cronin Was Here"), four members of the band REO Speedwagon make brief appearances on the drama (via IMDb). Kevin Cronin, Neal Doughty, Bruce Hall, and Bryan Hitt all appear in the episode as themselves at a concert for a dental convention (just one piece of the Byrdes' sprawling money laundering operation). 
Notably, the band's appearance in "Ozark" actually caused a number of their most popular songs to shoot back to the top of the Billboard charts for the first time in decades (via LouderSound). However, the four members of the classic rock band aren't the only musicians to make a surprising appearance on the series.
Killer Mike Appears in Season 4 Part 2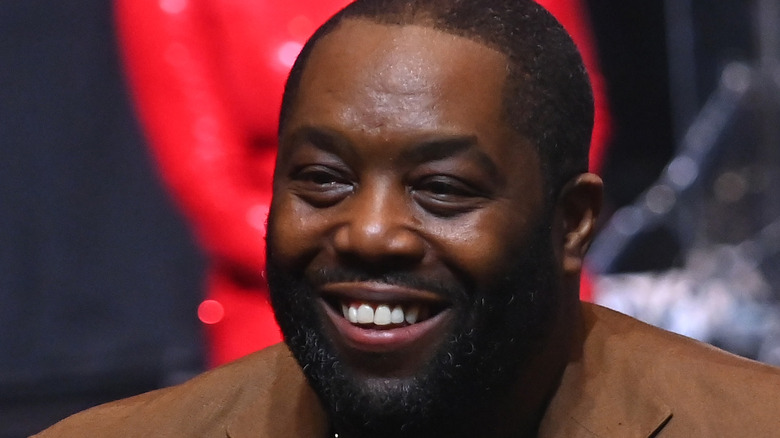 Paras Griffin/Getty Images
We've known that Killer Mike was set to appear in the fourth season of "Ozark" for quite awhile now. Billboard first broke the news of the musician's role in June of 2021. At the time, the rapper told Billboard that he was very excited about the job. "I went from waiting to find out what happens next to being part of it," Killer Mike said. At the time his casting was first announced, all we knew about his role was that he would meet Ruth Langmore (Julia Garner) at her lowest point.
Given the untimely deaths of Wyatt Langmore (Charlie Tahan) and Darlene Snell-Langmore (Lisa Emery) as well as Ruth's subsequent break from Marty (Jason Bateman) and Wendy Byrde (Laura Linney) in Season 4, Episode 7 ("Sanctified"), it shouldn't come as much of a surprise for viewers to learn that Killer Mike's appearance comes in Season 4, Episode 8 ("The Cousin of Death"). In this episode, Ruth travels to Chicago in order to exact her revenge on Javi Elizonndro (Alfonso Herrera) for Wyatt's murder. Here, she listens to music (namely, Nas' "N.Y. State of Mind "(via YouTube)) and waits for Javi in a restaurant. 
As many can likely relate, Ruth appears in another world altogether when listening to her music. However, a brief glance at a fellow customer quickly jolts her back to reality. Just as she begins to depart the building, Ruth recognizes Killer Mike sitting in a nearby booth. In an awkward, but endearing manner that only Garner can accomplish, Ruth tells the rapper that she "loves his s***" and the two converse about the meaning behind Nas' song. While the significance of the rapper's cameo is not entirely obvious, it's clear that this rendezvous is a bright spot in a very dark time for Ruth.