The Best Death In Ozark Season 4 Part 1 According To Fans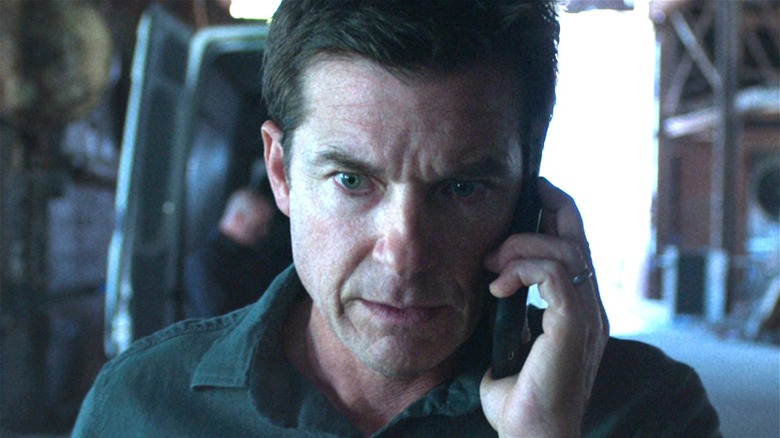 Courtesy of Netflix
Every season of Netflix's "Ozark" features more than its fair share of gruesome and tragic deaths. Whether we're talking about Gary Silverberg (Bruce Altman) in Season 1, Mason Davis (Michael Mosley) in Season 2, or Ben Davis (Tom Pelphrey) in Season 3, unwitting associates of the Byrde family often seem to just drop like flies (or, in Gary's case, drop off the side of skyscraper like a wealthy Chicago businessman). Of course, as the series comes to a close, even more beloved (and hated) characters are likely to be added to the growing pile of bodies left behind by Marty (Jason Bateman) and Wendy Byrde (Laura Linney). 
While we're still waiting for the streamer to release the second half of the final season, the first half of Season 4 already includes a number of shocking deaths. However, a quick review of Reddit reveals that many fans believe one death in these seven episodes definitively stands above the rest.
Fans say Darlene's death felt right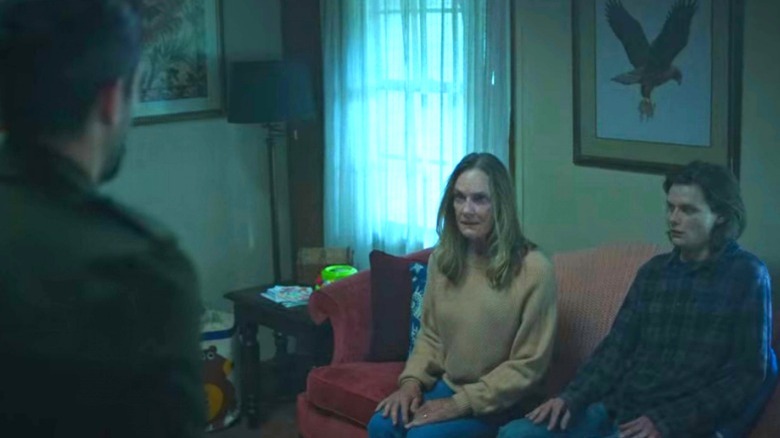 Netflix
In the "Ozark" Season 4, Part 1 finale ("Sanctified"), Javier "Javi" Elizonndro (Alfonso Herrera) interrupts the post-nuptial celebrations of Darlene Snell (Lisa Emery) and Wyatt Langmore (Charlie Tahan). Infuriated that Darlene's continued sale of heroin has undermined him in his new role as head of the drug cartel, Javi murders Darlene and Wyatt in their living room. In a post-episode discussion thread on Reddit, a number of "Ozark" fans shared their opinions on the death of one of the show's longest-surviving villains.
"Not the biggest fan of Javi, but the Darlene death scene was well done," U/Sphinx7C said in a comment that received nearly 2,000 upvotes. "She had to go, she was a lunatic and he did to her what she did to so many others with swift ruthlessness."
Replies to this post were also largely in agreement. U/ApollonianAcolyte remarked on how "meek" Darlene became in her final scene, noting that it appeared as if she "finally realized she done goofed." Amusingly, u/HumbledNarcissist said, "She was wishing that shotgun would have come flying into her hand like Thor's hammer."
However, there was also at least one reply that commented on the brevity of the scene. For example, u/DonBuchelos said, "I felt a little short changed by that. I get they were told it would be swift and ruthless, but I guess I expected a little more dialog between Javi and Darlene."
Although Darlene's time on "Ozark" has come to a conclusion that seemed to satisfy most audiences, the ultimate fate of the surviving characters remains to be seen. "Ozark" Season 4, Part 2 will be released on Netflix on April 29 (via IMDb).