The Studio Ghibli Character Everyone Forgets Christian Bale Played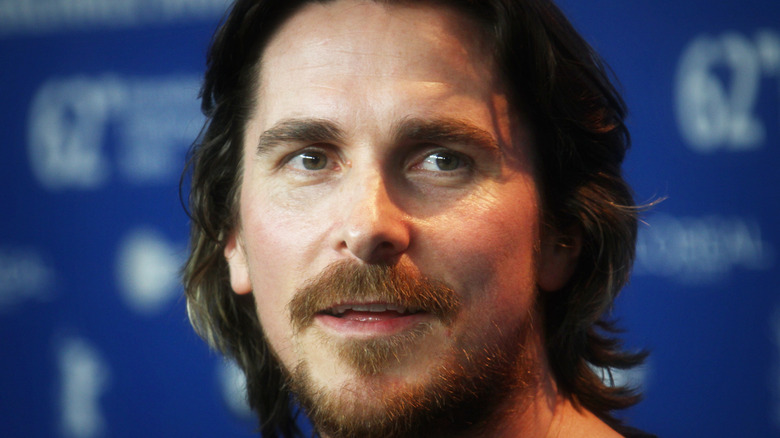 Denis Makarenko/Shutterstock
Legendary Japanese animation company Studio Ghibli, behind such classics as "Spirited Away," "Princess Mononoke," and "My Neighbor Totoro," was founded by Hayao Miyazaki, Isao Takahata, and Toshio Suzuki. Miyazaki, the studio's most prolific screenwriter and director, has managed to win 79 awards for his endeavors over his long career (via IMDb). And although he retired in 2013 and Studio Ghibli went on a temporary hiatus, it was later reopened in 2017 when Miyazaki returned to create one more film (via IndieWire).
Christian Bale is an immediately recognizable actor, having appeared in the "Dark Knight" trilogy, "American Psycho," and "The Prestige." The actor, known for his range and abilities, has starred in violent action movies such as "Terminator Salvation" and "Equilibrium" and has shown off his dramatic chops with movies like "The Machinist" and "Vice." However, fans of both Studio Ghibli and Bale may have forgotten the actor's role in a popular animated movie.
Christian Bale stars as Howl in Howl's Moving Castle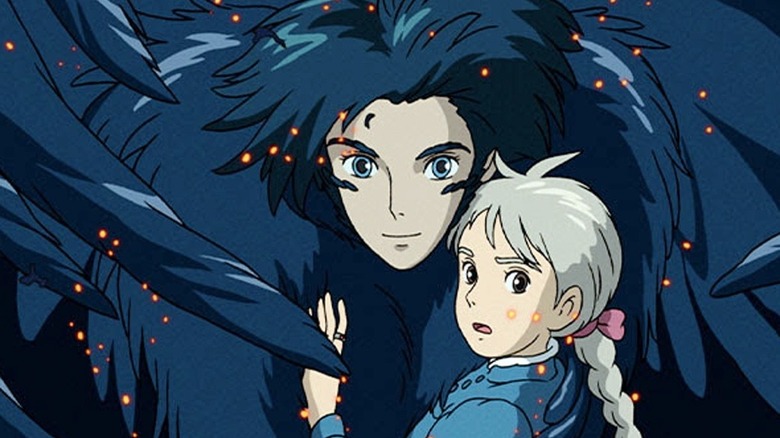 Toho/Disney
"Howl's Moving Castle," released in 2004, stars Christian Bale as the powerful mage Howl. Howl himself can transform into a bird-like creature, as well as animate a castle through his alliance with the sentient shooting star Calcifer (Billy Crystal), and he spends most of his time avoiding getting drawn into conflicts between rival nations. Joining Howl and his living flame is Sophie, who has been transformed from a young girl (Emily Mortimer) into a 90-year-old woman (Jean Simmons) by the Witch of the Waste (Lauren Bacall). Both Howl and Sophie are eventually freed from their respective curses, and the end sees the moving castle upgraded to a flying one.
Miyazaki's inspiration for the creation of "Howl's Moving Castle" was the 2003 American invasion of Iraq, and he thought that the film would not do well with American audiences. In a 2006 interview, Miyazaki said of the movie, "I can also say with considerable confidence that any movies I make in the future will never be big hits in the United States. Around the time of the Iraq War, I even made a slightly conscious effort to create a film that wouldn't be very successful in the United States." While the movie only made around $4.7 million in the United States, it went on to earn around $237 million against a budget of $24 million globally (via The Numbers). "Howl's Moving Castle" is one of the more famous Studio Ghibli productions, and the movie is still well-loved, with a 93% audience score on Rotten Tomatoes.