The Christian Bale Psychological Thriller You Can Watch On Amazon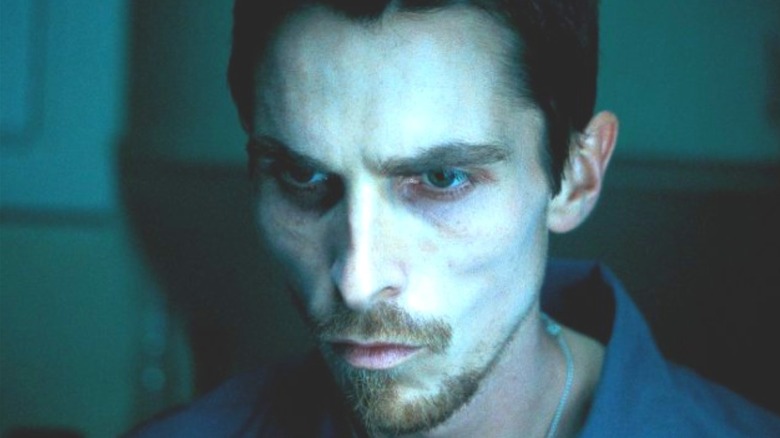 Paramount
Christian Bale may be best known for his role as Bruce Wayne/Batman in Christopher Nolan's acclaimed "Dark Knight" trilogy, but the Welsh actor has many more performances to his name than people may realize. Bale began acting at the age of ten and got his first starring role at 13, when he was cast in Steven Spielberg's "Empire of the Sun," playing a young man fighting for his life in a Japanese internment camp during World War II. The young Bale's exemplary performance in the film jump-started his career, and led to him being cast by Kenneth Branagh in his film adaptation of Shakespeare's "Henry V."
After a series of film roles throughout the '90s, Bale took on what would become one of his most memorable performances: the serial killer Patrick Bateman in 2000's "American Psycho." Bale proved his dedication to his craft through physical preparation in order to accurately play the narcissistic Bateman, including a strict workout regime, tanning, and even getting his teeth capped.
In the same way Bale buffered his perfect look for "American Psycho," the method actor underwent a completely different kind of transformation to play Trevor Reznik, the haunted protagonist of a 2004 psychological thriller you can now watch on Amazon with a Showtime subscription.
The Machinist features a disturbed Christian Bale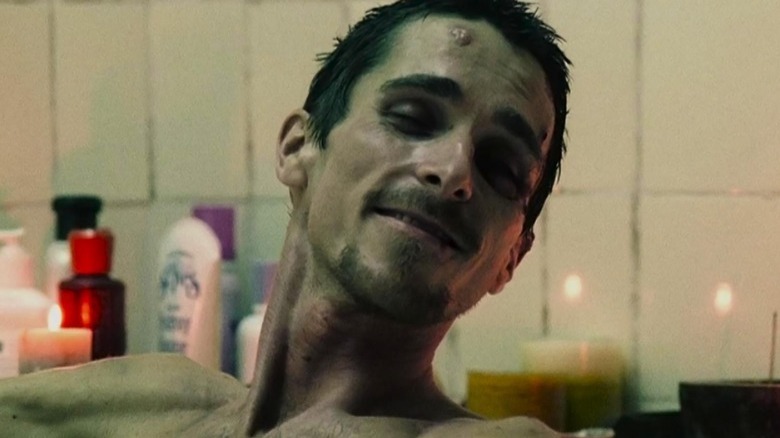 Paramount
Directed by Brad Anderson and written by Scott Kosar, "The Machinist" stars Christian Bale as factory worker Trevor Reznik, a man suffering from chronic insomnia. Trevor is a loner who works a mundane job as a factory machinist, and he is ostracized by most of the people around him. The appearance of a mysterious co-worker named Ivan (John Sharian) causes uneasiness for Trevor, as the stranger takes on an uncanny menacing air. Trevor's distractions lead to a serious work accident that gets him fired from his job and leads to a downward spiral of paranoia and delusion. 
He finds comfort in the arms of a sex worker named Stevie (Jennifer Jason Leigh), who is genuinely concerned about Trevor's health. When Trevor makes friends with a waitress and her son, his attempts to procure a "normal" relationship only drive him further into madness. 
Although it only grossed $1 million at the U.S. box office, "The Machinist" received glowing reviews from critics, with reviewers especially praising Bale's haunting performance. The film is currently at 77% on Rotten Tomatoes, with an 83% audience score.
He lost an alarming amount of weight for the role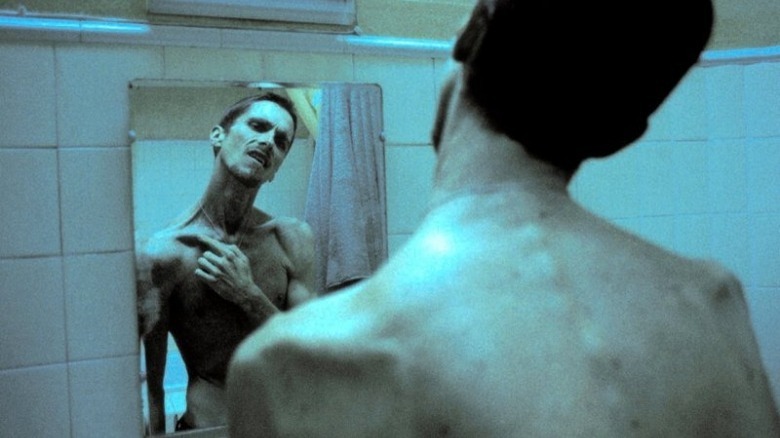 Paramount
Bale went through a drastic physical transformation to play Trevor Reznik, including losing 62 pounds, resulting in a disturbingly gaunt frame. The actor reportedly fasted for months before shooting for "The Machinist" began, and kept a strict diet of apples, water, and coffee (via Joe). In 2018, Bale told The Guardian that the experience was actually quite pleasant for him. "That's the most Zen-like state I've ever been in my life," Bale claimed. "Two hours sleep, reading a book for 10 hours straight without stopping ... unbelievable. You couldn't rile me up. No rollercoaster of emotions."
Fluctuating weight seems to be a regular occurrence for Bale, who put on the pounds to play con-man Irving Rosenfeld in "American Hustle," and again in "Vice" as former vice president Dick Cheney. Bale also said in his interview with The Guardian that the physical changes he undertakes assist with his acting: "It's helpful not to look like yourself. If I look in the mirror and go, 'Ah, that doesn't look like me,' that's helpful."
For those who are curious to see the results of Bale's extensive physical metamorphosis, "The Machinist" is available to stream now on Amazon if you also subscribe to Showtime.