The Handmaid's Tale Author Wants Drake To Cameo In Season 2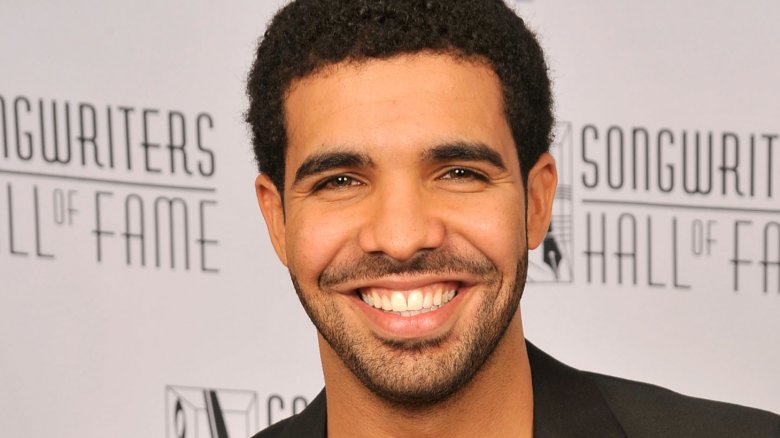 Getty Images
Margaret Atwood wants one of the most prominent citizens of her native Toronto to guest star on her Hulu show The Handmaid's Tale. The author, who penned the book on which the show is based, revealed in a recent interview that she would love to see music superstar Drake join the series' upcoming second season.
Atwood made the reveal in an interview with The Boston Review while talking with fellow author Junot Diaz. Diaz pointed out that Toronto has "two global superstars," Atwood and Drake, leading the author to ask if Atwood had ever met the singer. While Atwood says she hasn't, she quickly brought up that it would be "fun" for him to cameo on The Handmaid's Tale's second season, which films in Toronto. "Maybe Drake could help smuggle someone," she suggested, adding that she'll talk to showrunner Bruce Miller about the possibility.
The Handmaid's Tale stars Elisabeth Moss as Offred, a Handmaid in a near-future United States, which has devolved into the totalitarian Gilead. Offred and other women are given in service to Commanders, where their only responsibility is to bear children. The series, which also stars Alexis Bledel, Samira Wiley, O.T. Fagbenle, Max Minghella, Jordana Blake, Joseph Fiennes, and Yvonne Strahovski, was Hulu's most watched premiere ever, of both original and acquired series, and continued to dominate the national conversation throughout its eerily timely first season run.
Season two is expected to debut at some point in 2018, so Drake has plenty of time to clear his schedule and make a cameo. While it may be strange to think of the music superstar taking to the small screen, that's actually where he got his start, with the actor starring as Jimmy Brooks on the Canadian teen soap Degrassi: The Next Generation before making it big as a musician. Since then, his only acting experience outside of music videos was a cameo in Anchorman 2: The Legend Continues and a voiceover role in the Ice Age series, but we still think he could choose to make a return to his roots for The Handmaid's Tale.
While we wait to see if Drake makes Atwood's dreams come true, head over to Nicki Swift to see where the rest of his Degrassi co-stars are today.