Dunkirk Eyeing $40 Million Opening Weekend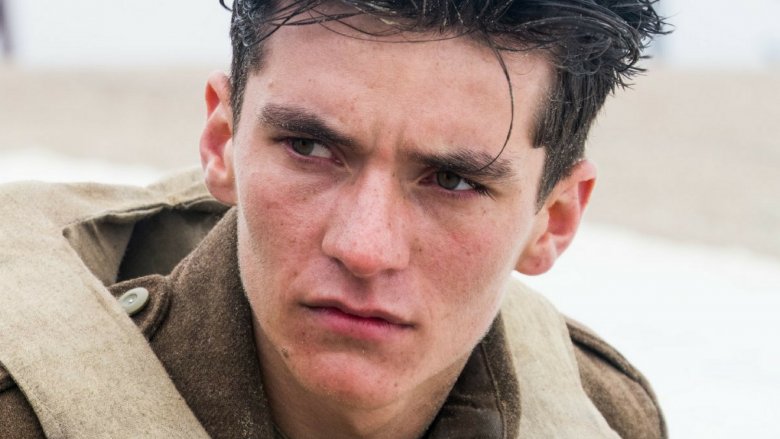 Dunkirk will go to war at the box office soon, but is it well-equipped for battle? Variety reports that Christopher Nolan's drama is tracking for somewhere between $30 and $40 million in its opening weekend, a modest haul compared to the director's other recent properties.
The highly-anticipated film tells the story of the 1940 evacuation of the French city of Dunkirk, where thousands of soldiers were left stranded on a beach surrounded by enemy forces. Trapped on the beach as the enemy closes in, they have to find a way to get out of the impossible situation. The movie is told from three perspectives: that of the soldiers on land, some of whom were stuck there for a full week; the British pilots in the air, coming to try and rescue them; and the boats, from both the Navy and civilians, coming to their aid by sea.
Dunkirk, which is set for a July 21 release, has used some intense and jarring advertising, sharing teasers and trailers that focus mostly on the action of the film over specifics about its characters. This is similar to the marketing used for another film set to be released the same weekend, Luc Besson's Valerian and the City of a Thousand Planets. While both films also have a similar amount of star power, Dunkirk has the added benefit of former One Direction crooner Harry Styles, whose fans should come out in full force to support the singer turned actor.
Dunkirk will face some very tough competition at the box office outside of just Valerian. Spider-Man: Homecoming will be headed into its third week in theaters by the time Dunkirk is released, but with the film's positive reviews and huge early box office tracking numbers, its possible that it could still present a problem for Nolan. Another buzzy new release, War for the Planet of the Apes, comes out the week before, and that film, which is also enjoying overwhelmingly positive reviews, could be an issue if it has a big hold in its second week. The other new release for Dunkirk's weekend is the comedy Girls Trip.
Should Dunkirk manage to pull in that upper $40 million, it will represent a drop for Nolan from some of his other recent movies. While it would be misleading to compare the film to the huge openings of his Dark Knight trilogy, looking at his non-franchise movies also suggests a decrease, with Inception pulling in $62.8 million in its opening weekend and Interstellar pulling in $47.5 million. A $40 million opening would be Nolan's lowest since The Prestige brought in $14.8 million in 2006. 
Tickets for Dunkirk go on sale this week, with the film holding the widest 70MM engagement release in 25 years. Fionn Whitehead, Kenneth Branagh, Cillian Murphy, Mark Rylance, Tom Hardy, James D'Arcy, Jack Lowden, Tom Glynn-Carney, and Aneurin Barnard star in the ambitious film. While we wait to see how the movie stacks up at the box office, see some of the other films that will blow you away this summer.